MOVING IMAGES. A MOVING EXPERIENCE.
Come along for the ride and step into the action with Talking Tom and Friends.
Talking Tom
Keep up with Talking Tom and his brilliant words of wisdom.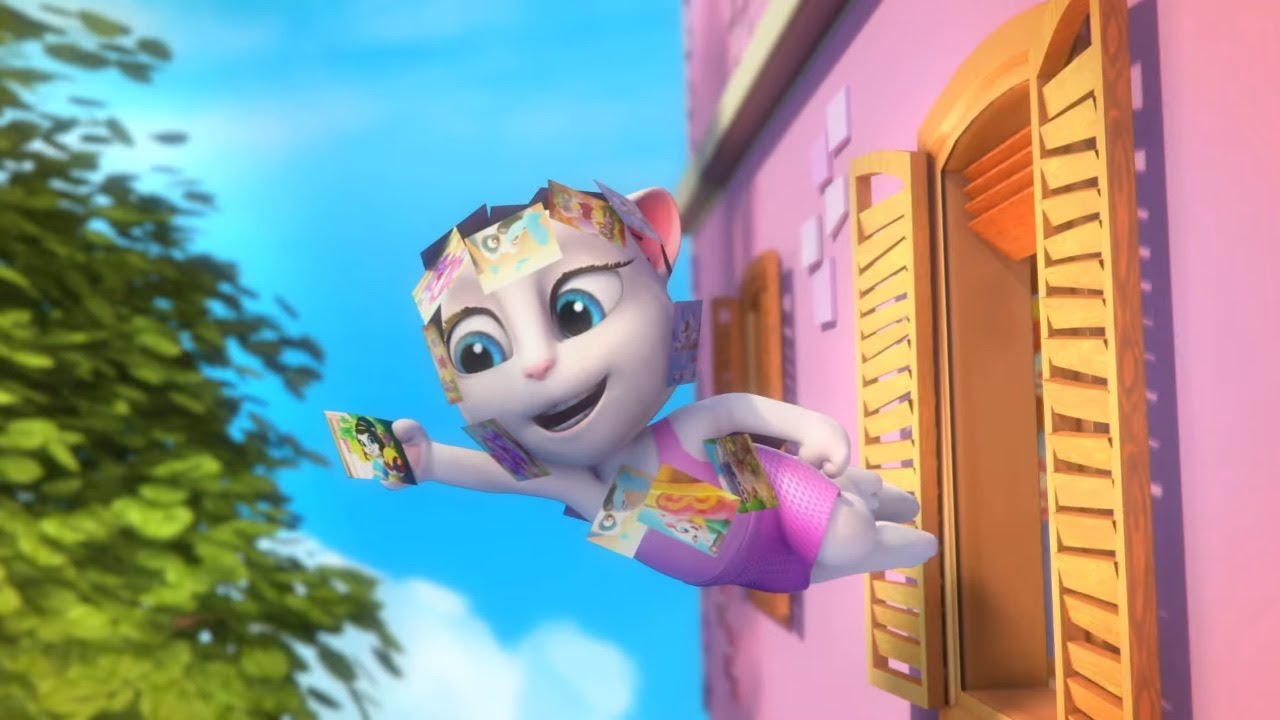 Shorts #33 – The Final Sticker
Talking Angela's minutes away from completing her sticker book. Nothing's going to get in her way, right?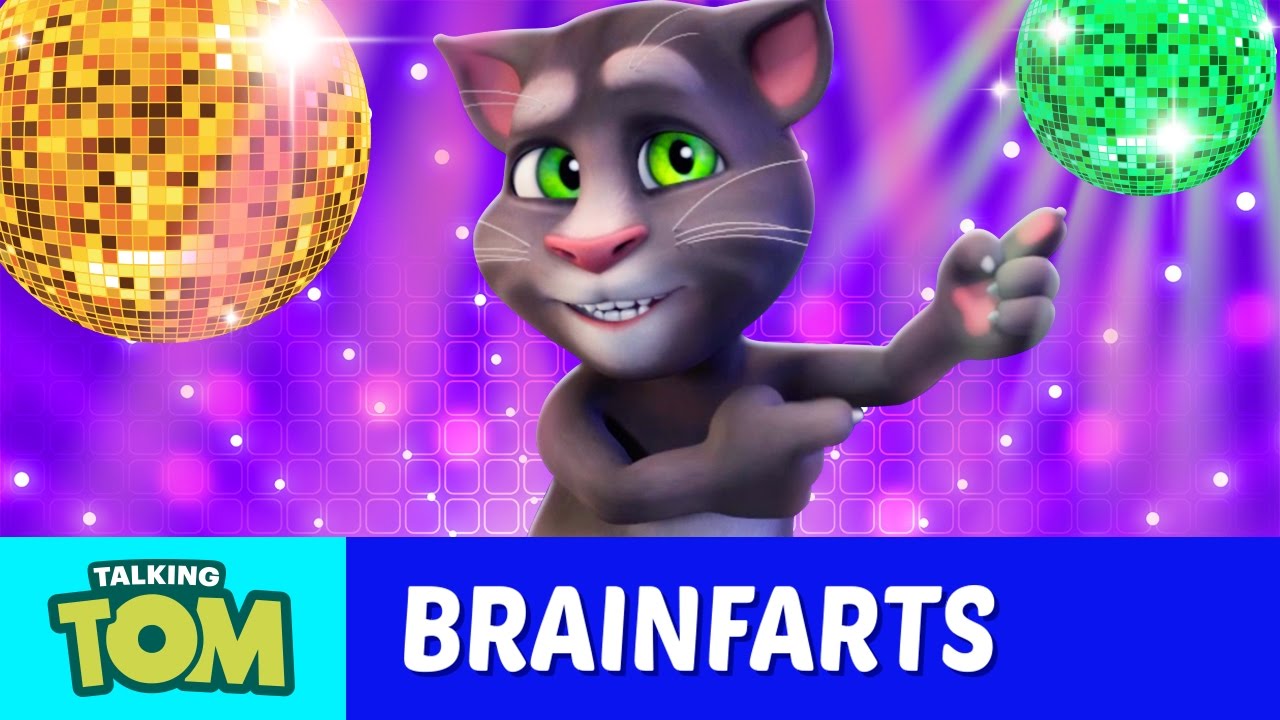 Talking Tom's Brainy Songs and Farty Beats
Do you remember the great music from my Brainfarts vlog? Well, here's the ultimate medley which will make your feet stomp and your heart sing. Enjoy!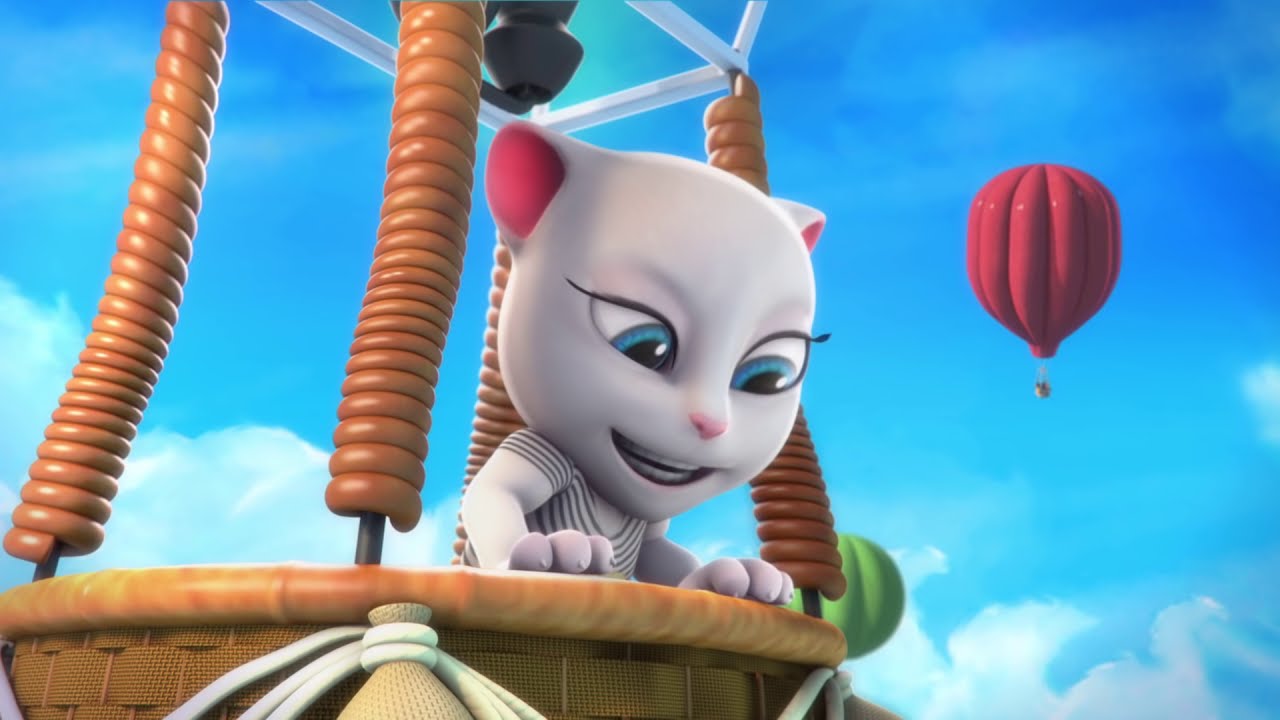 Shorts #31 – Balloon Battle
Talking Angela launches a surprise attack on the guys from a hot air balloon. But Talking Tom and Talking Hank aren't going to take that lying down…
Talking Tom And Friends
Follow the latest adventures of Talking Tom and the gang!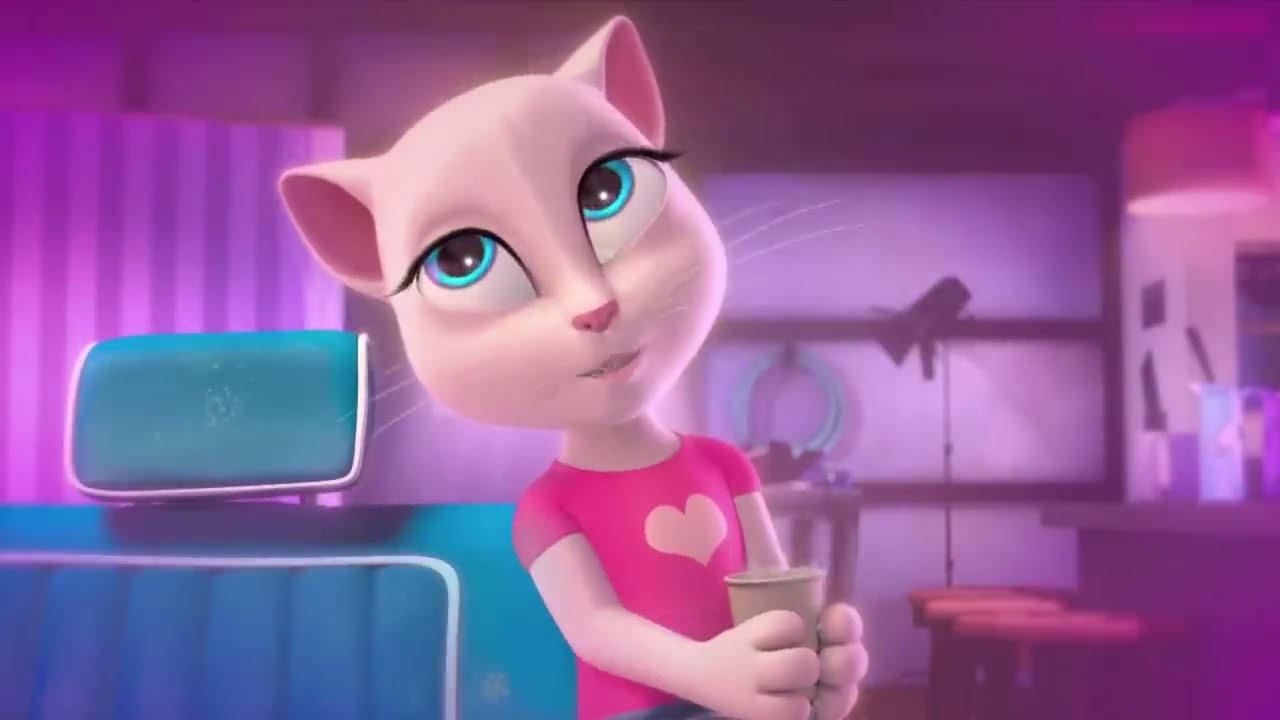 Extreme First Date – Season 2 Episode 2
Awkward! Talking Tom and Talking Angela are super weird around each other now. What's going on?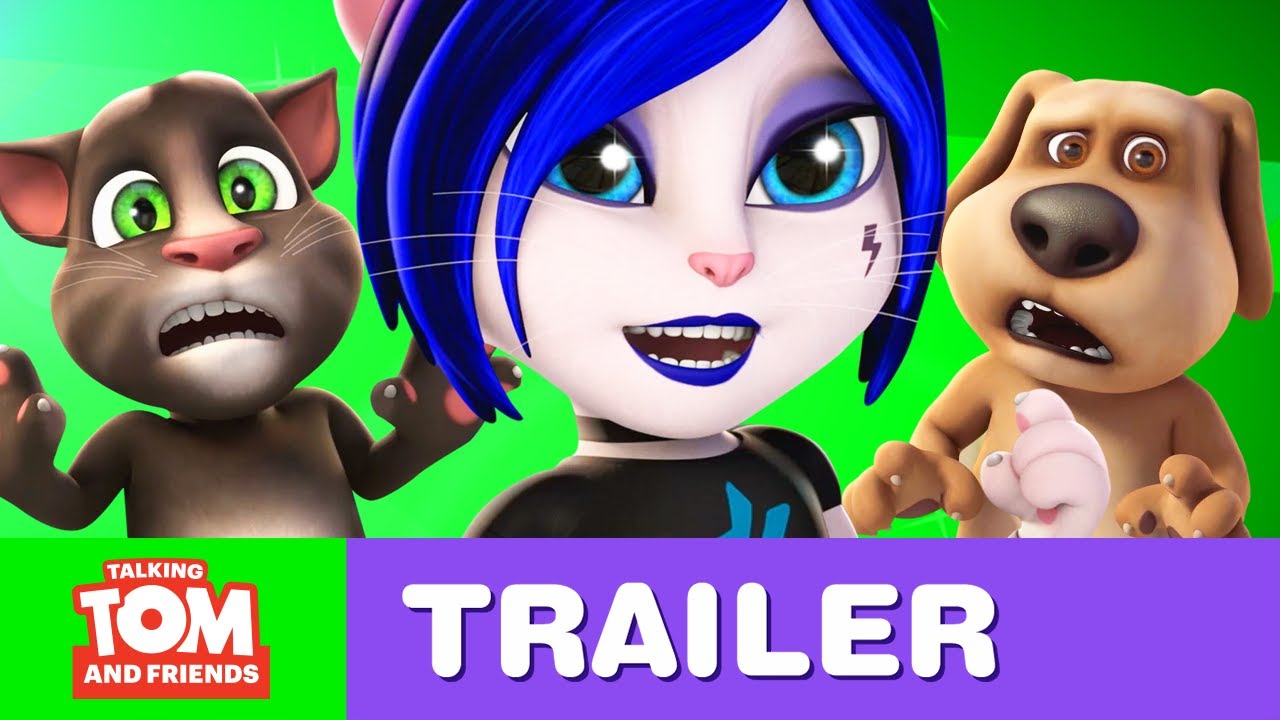 Talking Tom and Friends Season 2 Trailer
See the exciting new announcement for the upcoming Talking Tom and Friends episodes. Season 2 is inevitably coming to Youtube on 15th June, so get ready!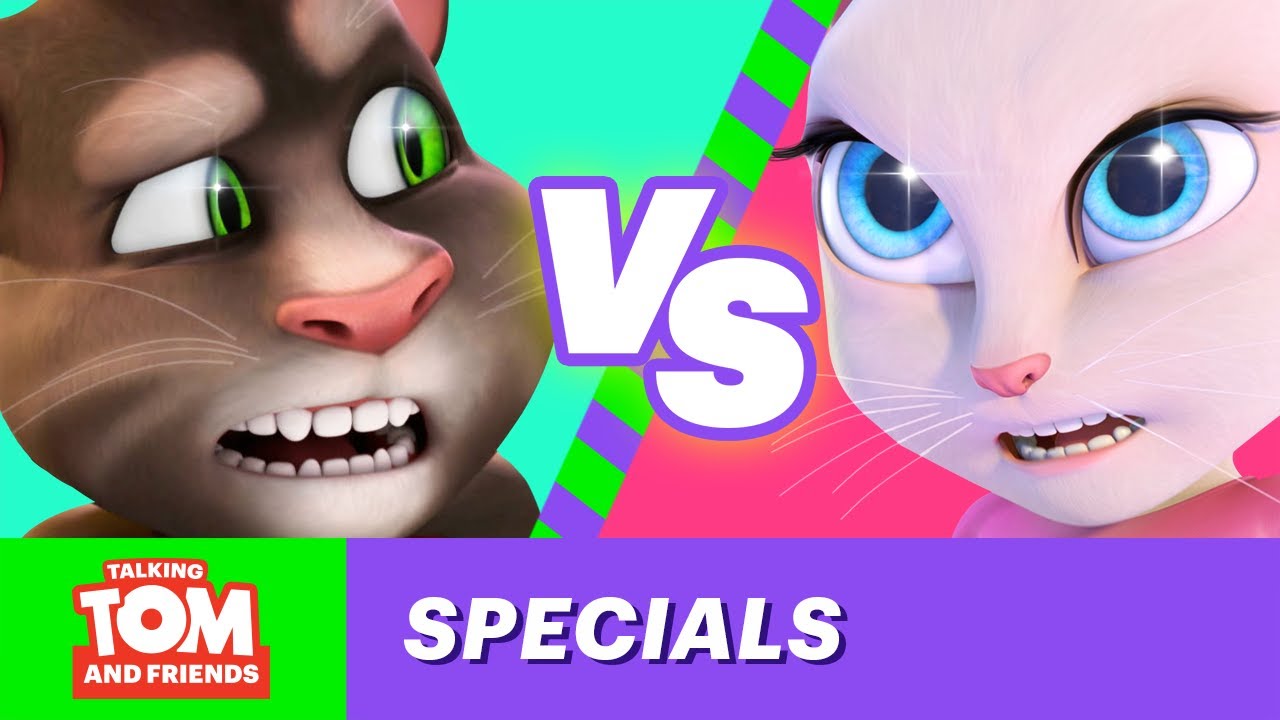 Talking Tom and Friends – One-on-One with Tom and Angela (Colin Hanks and Lisa Schwartz)
Do Talking Tom and Talking Angela (represented by their awesome voice actors Colin Hanks and Lisa Schwartz) know each other well enough?
Talking Angela
Check out the latest fashion and lifestyle tips from Talking Angela.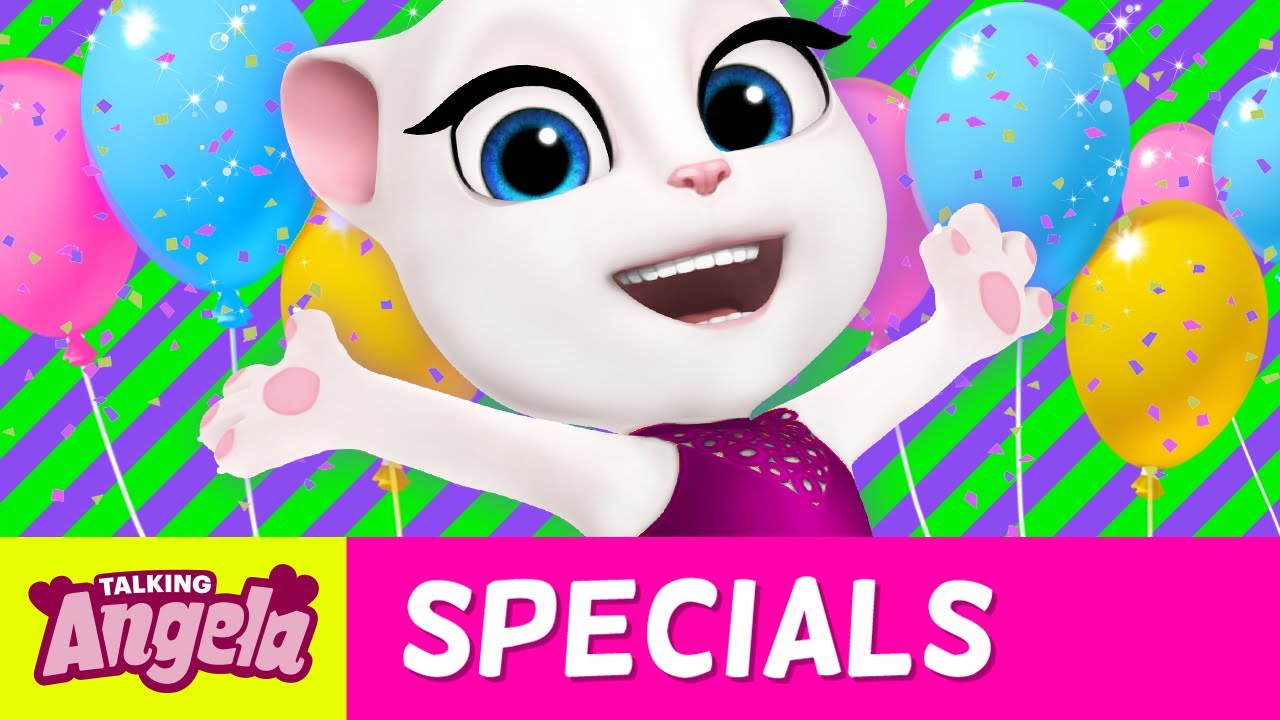 Talking Angela's Premiere Party for Talking Tom and Friends Season 2
Season 2 of Talking Tom and Friends is just around the corner and I can't wait! So I'm throwing a premiere party to celebrate! I love planning parties almost as much as I like going to them. This is gonna be amazing! I'm going to invite all my friends, decorate my place and have a great time!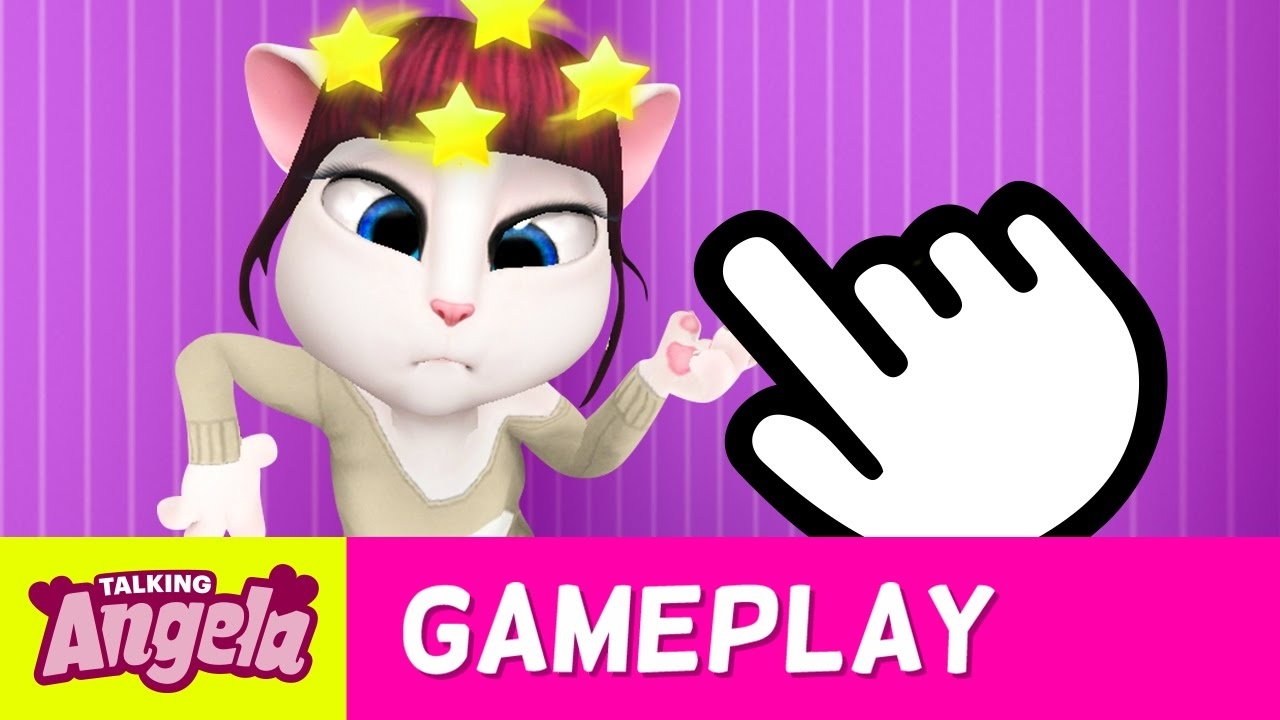 Oops! Clumsy Talking Angela – Pokes and Fails
Although Talking Angela is pretty chilled out and elegant most of the time, even she has clumsy moments – at least in her apps anyway.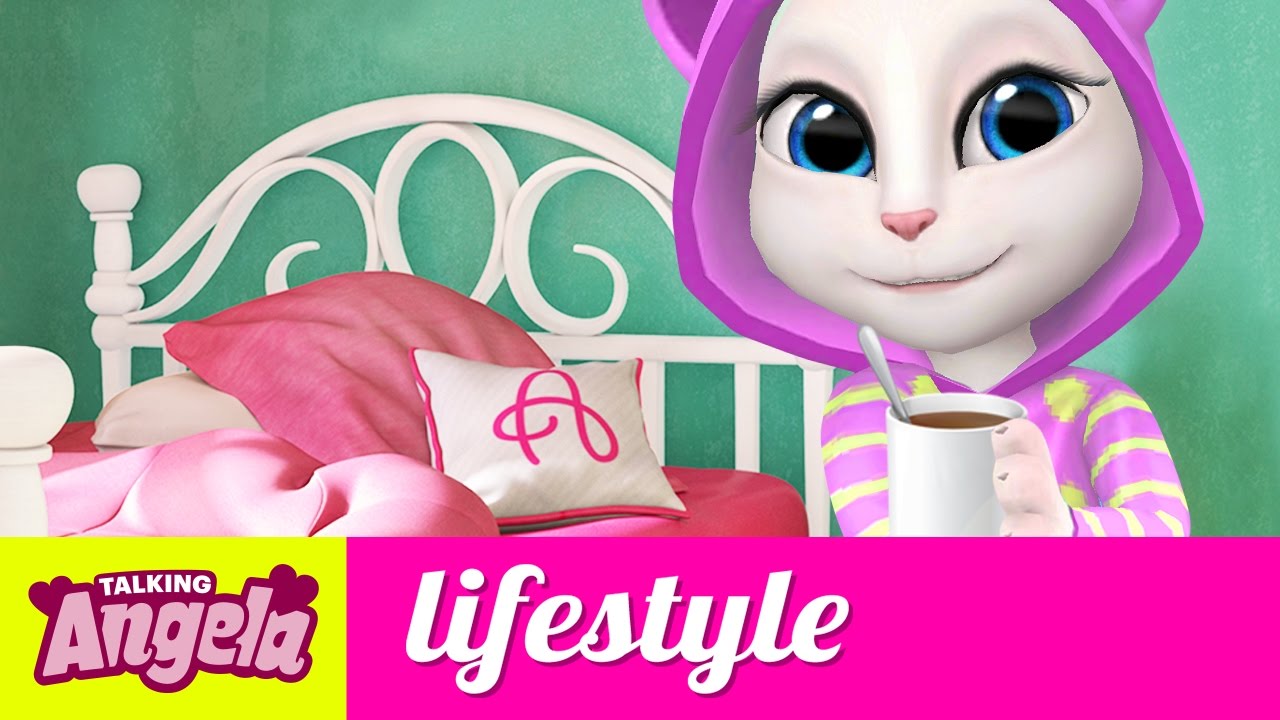 Talking Angela – Sick Days Routine | Super Remedies
Hey guys! Feeling poorly is the worst, right? But don't worry, I've got you covered! Sometimes you just need to take a sick day. These are a few of the tips and tricks I use to help me go from sick to super in no time at all!
Talking Tom and Friends Minis
Mini in size, but massive in fun!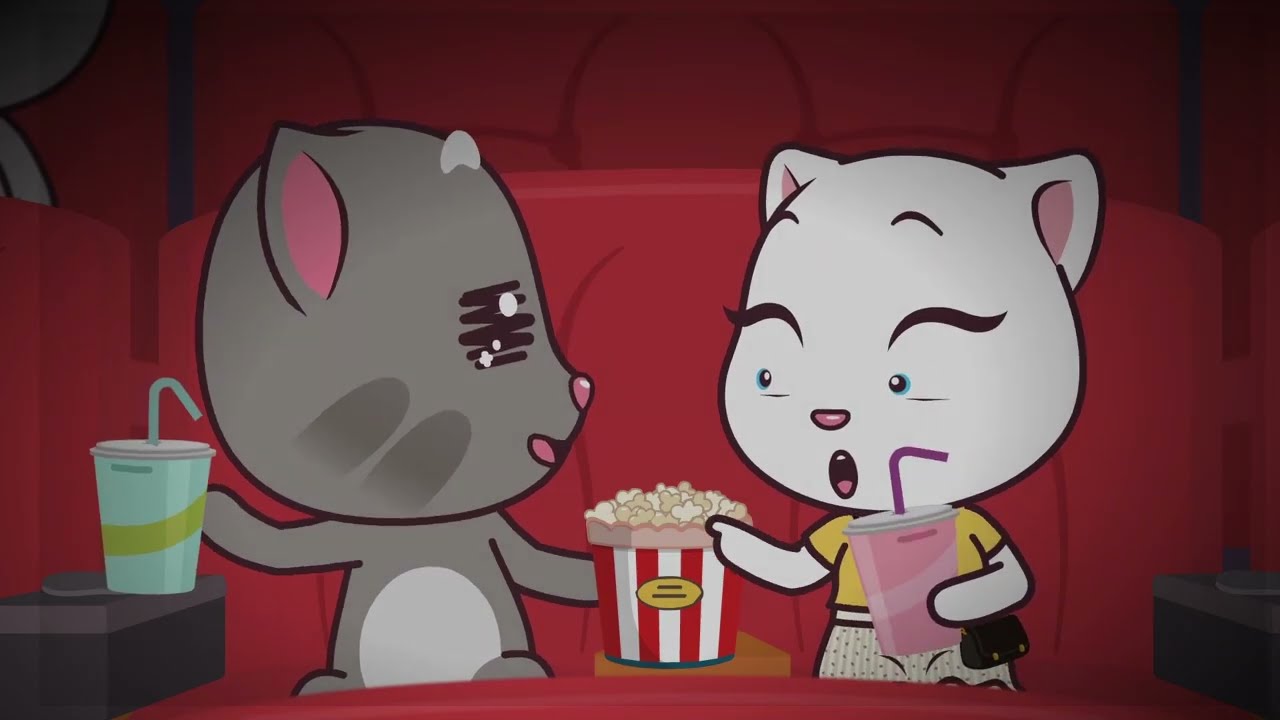 Minis #36 – The Movie Kiss
Romance is in the air! Talking Tom really wants to kiss Talking Angela, but the time's never right. Will he get his special moment?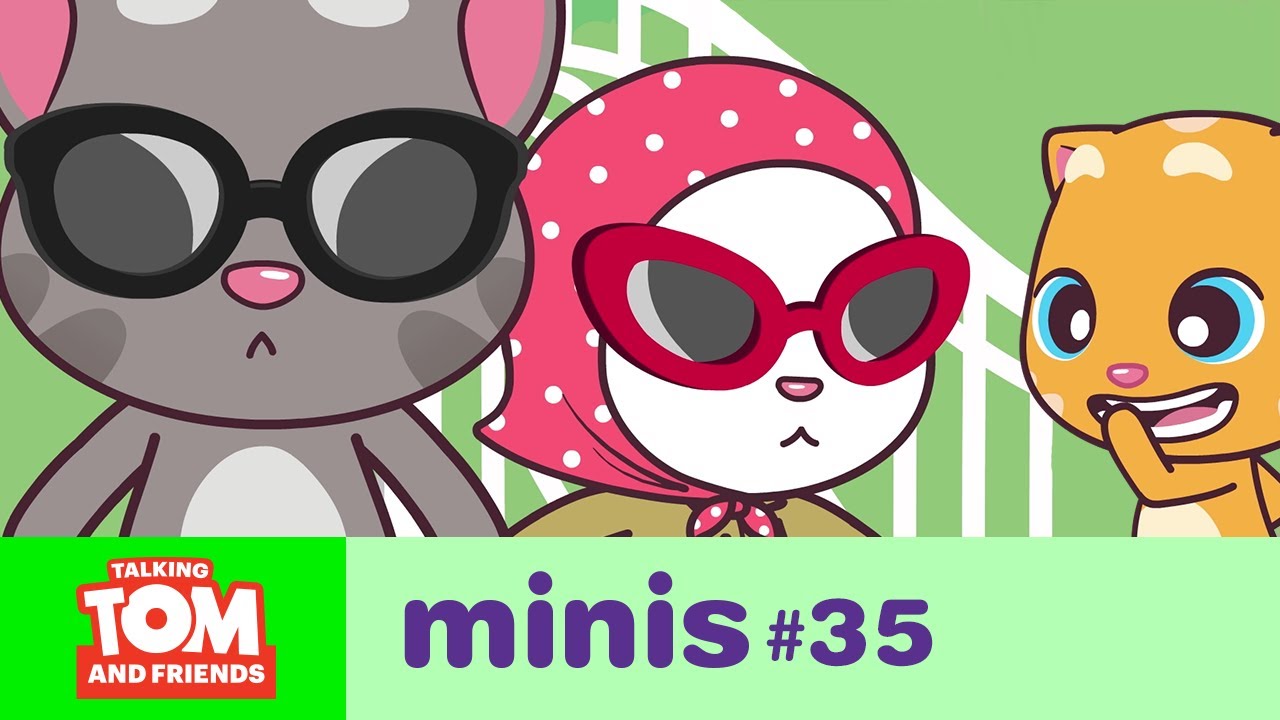 Minis #35 – Ginger the Date Crasher
Talking Ginger's the third wheel on Talking Tom and Talking Angela's evening out. What are they going to do?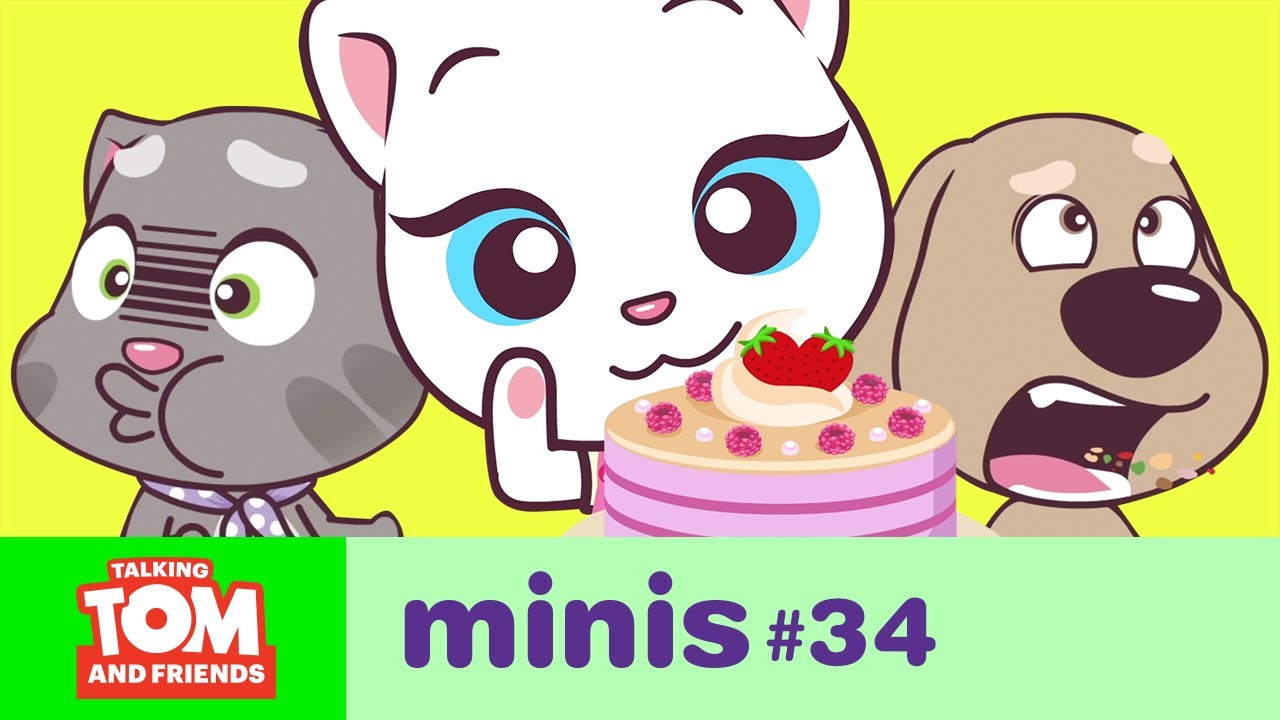 Minis #34 – Angela's Pink Cake
Talking Angela's baked a cake, but her friends aren't convinced it's going to be edible. It's time to cook up a plan!
Talking Ginger
Take a sneak peek into the amazing world of Talking Ginger's imagination.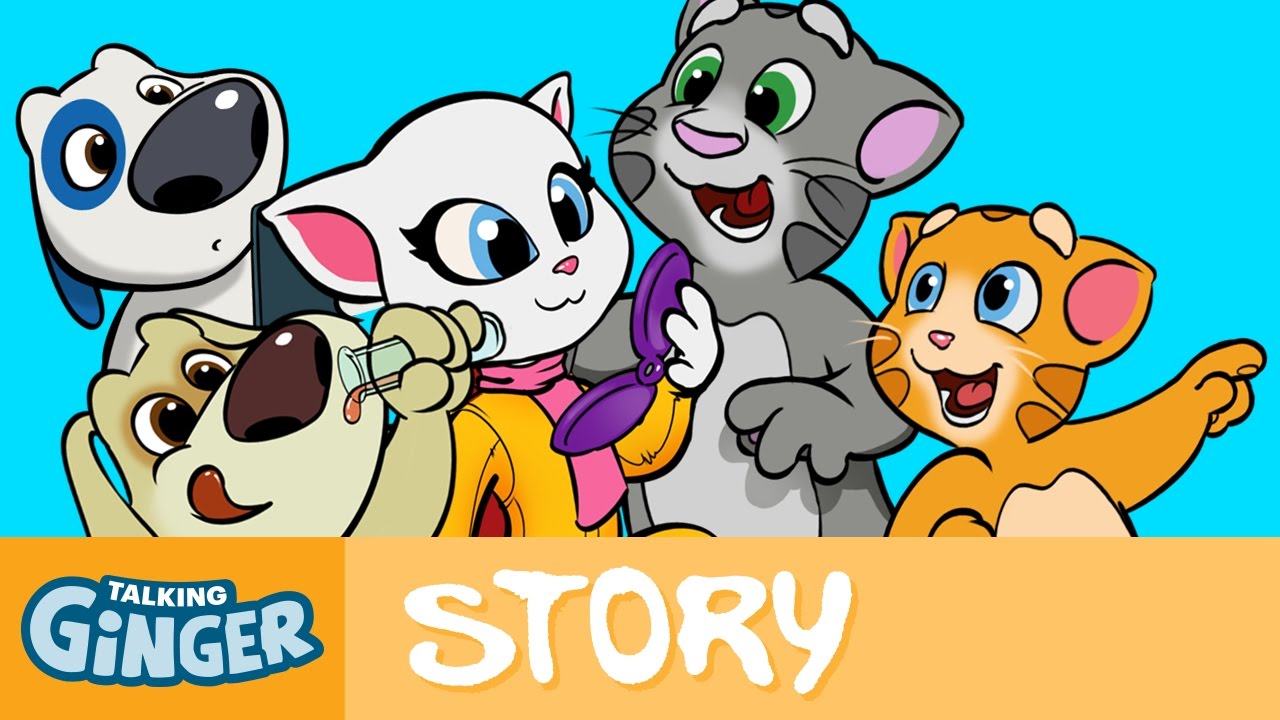 Talking Ginger's Great Story Book
It's time for the most epic Story Time of all! Nine of Talking Ginger's amazing stories are now in one place – just for you! They're filled with magic, treasure and adventure. Are you ready for the fun?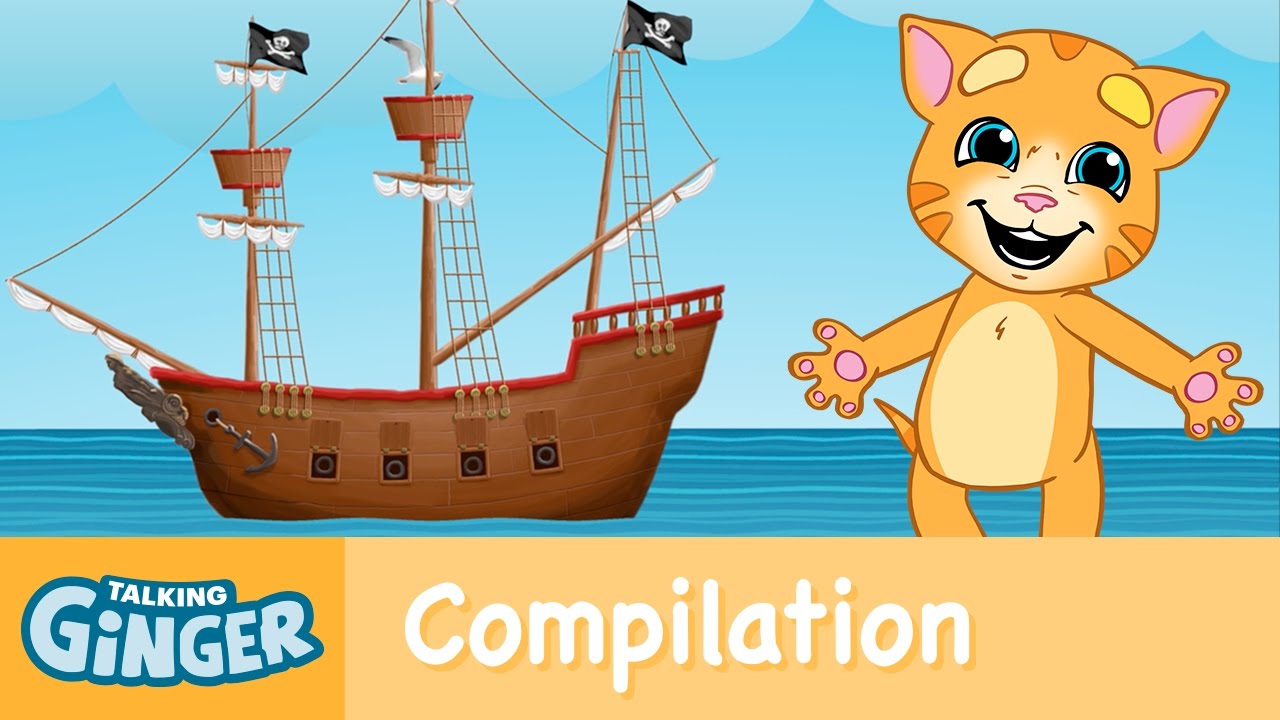 Talking Ginger Learns – Cars, Trains and Ships (Compilation)
Find out what kinds of vehicles Talking Ginger loves the most in this incredible three-episode compilation.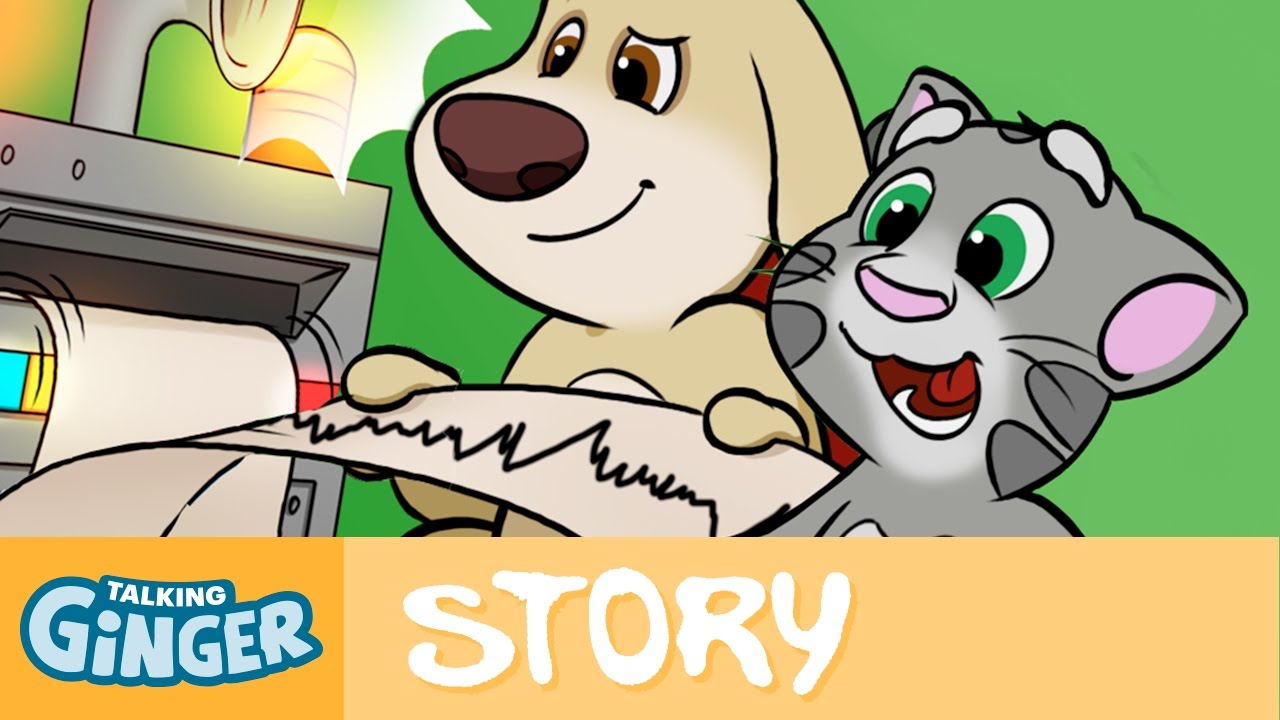 Talking Ginger's Story Time – A Visit from Space
Will Talking Ben find aliens using his invention? Let's watch to find out!