MOVING IMAGES. A MOVING EXPERIENCE.
Come along for the ride and step into the action with Talking Tom and Friends.
Talking Tom
Keep up with Talking Tom and his brilliant words of wisdom.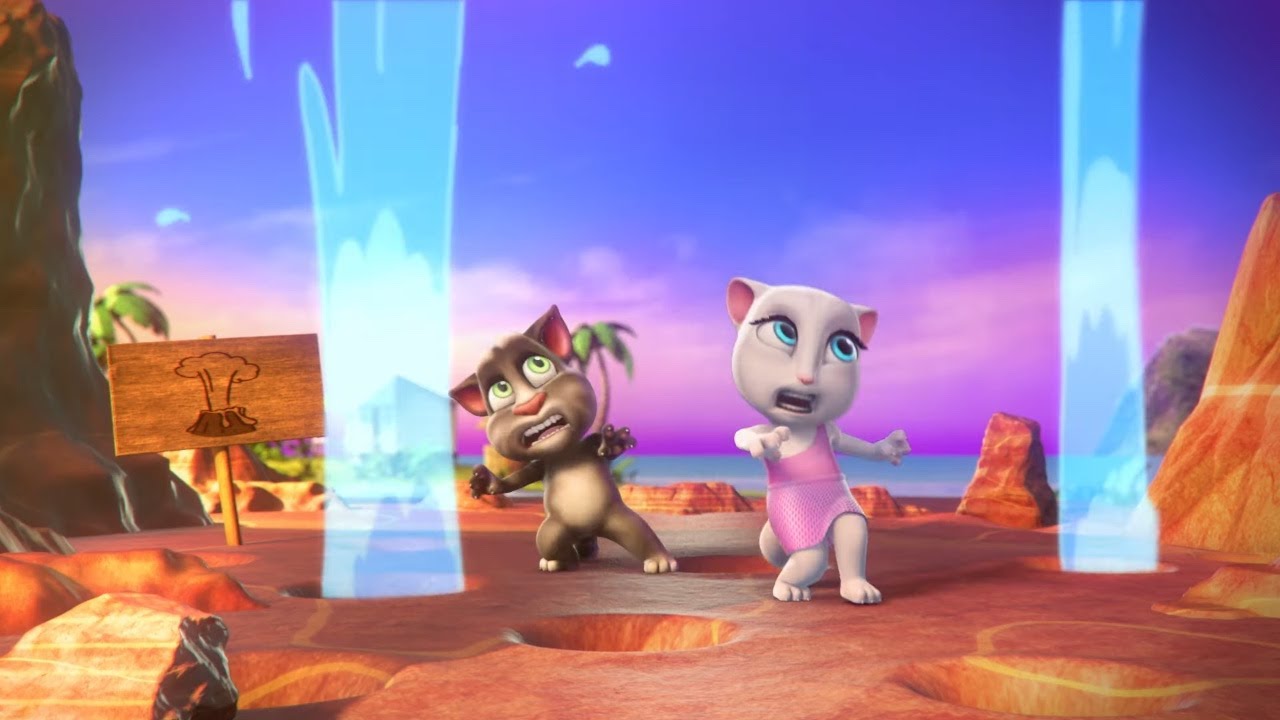 Talking Tom Shorts 36 – Toilet Trouble
Talking Hank's having trouble unclogging his toilet, but Talking Tom and Talking Angela can't help him because they're off exploring the island!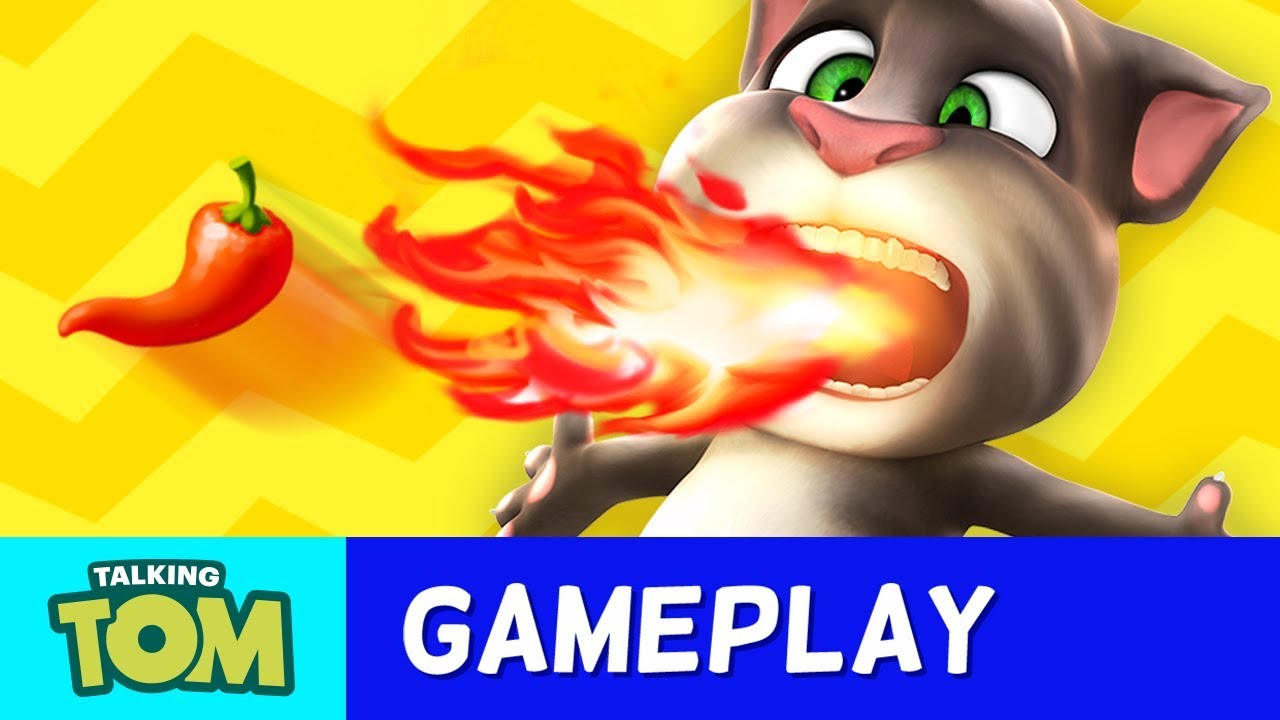 My Talking Tom is on Fire!
The new My Talking Tom update's a scorcher! It has hot new food that will make your Tom breathe fire, a new mini-game called Brick Blast and a Fidget Spinner.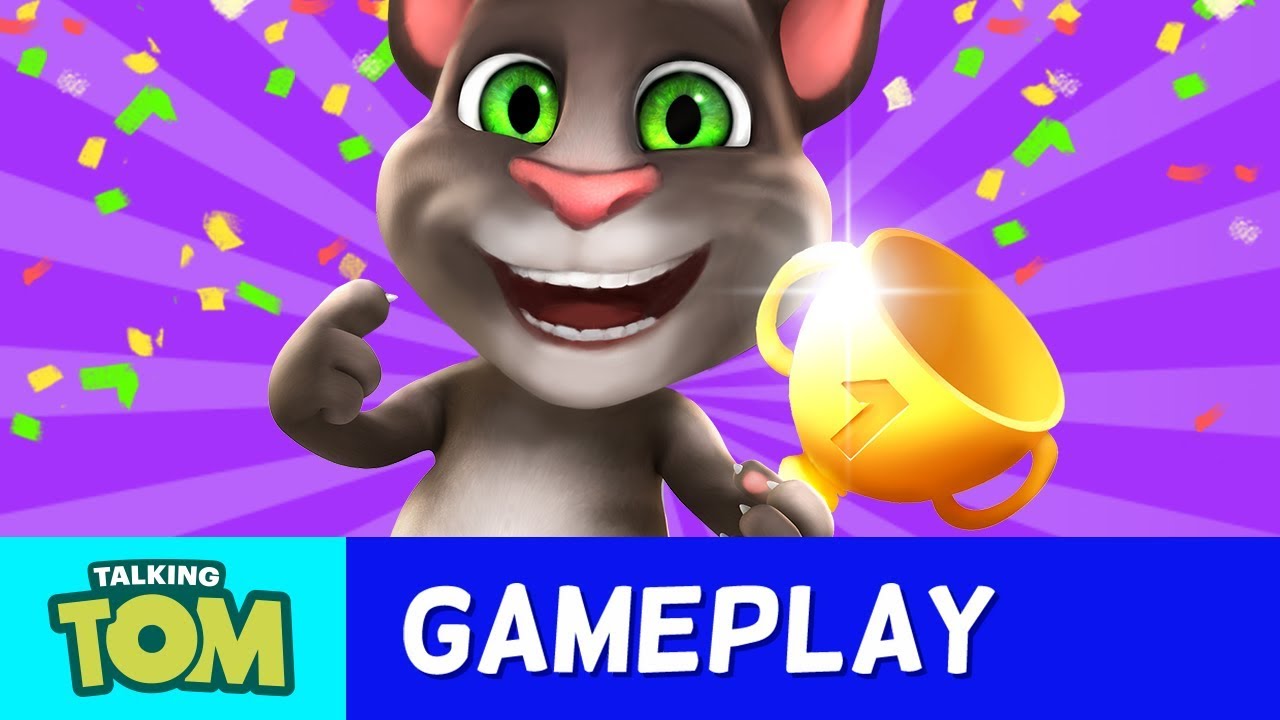 My Talking Tom – Achievements Quest
The My Talking Tom app is about more than just awesome things like eating yummy food and playing mini-games! There are super cool achievements, too.
Talking Tom And Friends
Follow the latest adventures of Talking Tom and the gang!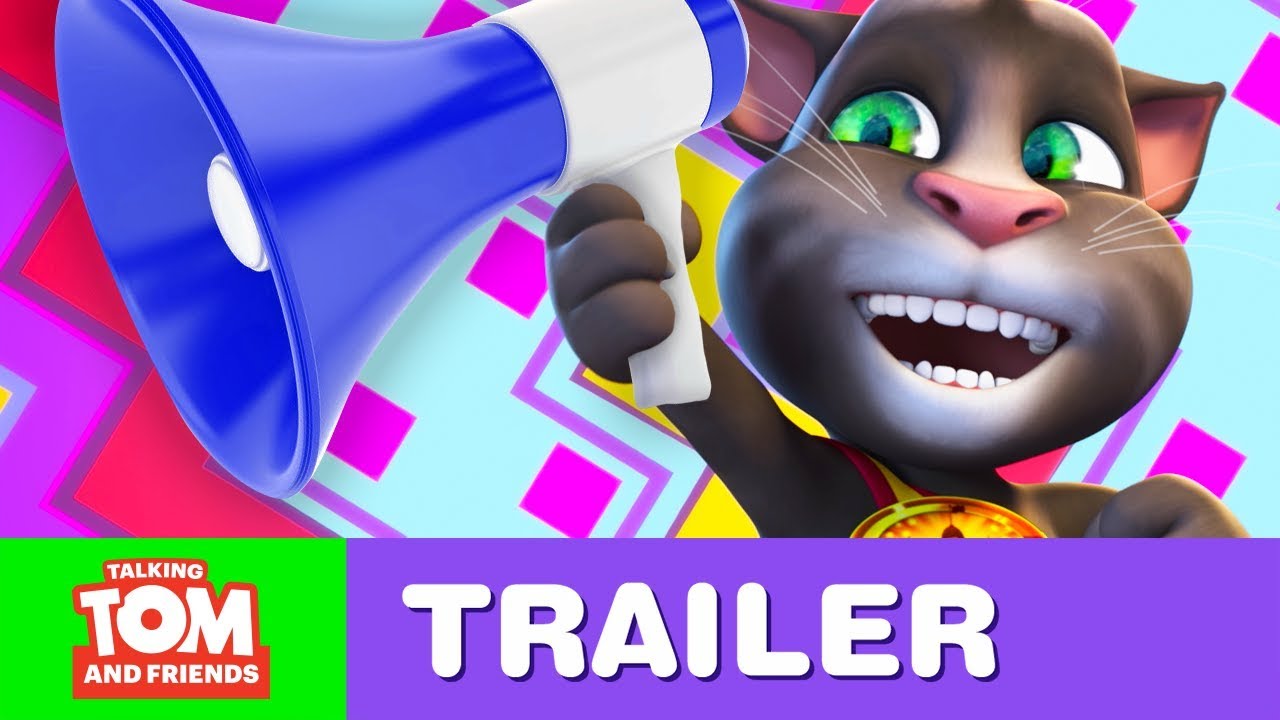 Talking Tom and Friends – The Mayor Will Be Back Soon
Yes, it's true – Talking Tom and Friends is on hiatus. But don't worry! The show will be back in a few weeks. Absence makes the heart grow fonder, right?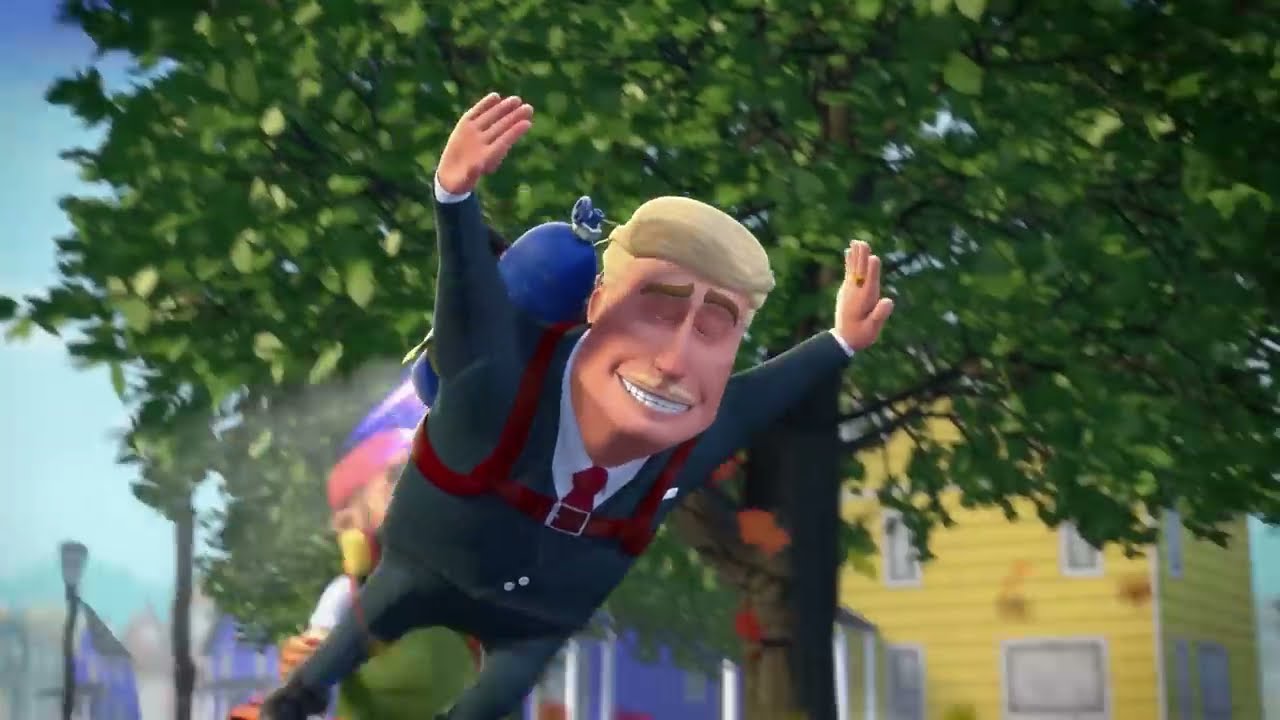 Vote for Tom!
The race is on! Election night is fast approaching, but there's still everything to play for! Who's going to be the next mayor? Talking Tom or the CEO? Get Season …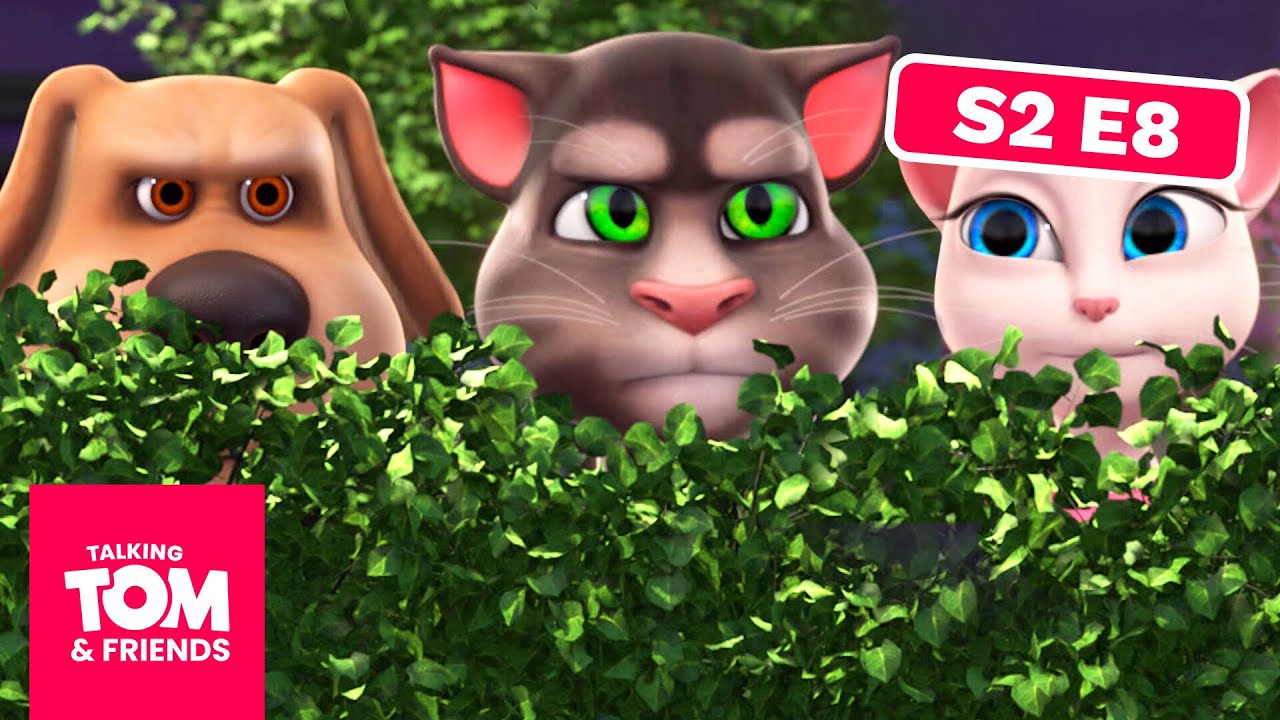 The Sabotage
Talking Angela's a pop star! Turns out Talking Tom's a pretty good manager. Or is he? Maybe he should have read the fine print about who he sold the song to…
Talking Angela
Check out the latest fashion and lifestyle tips from Talking Angela.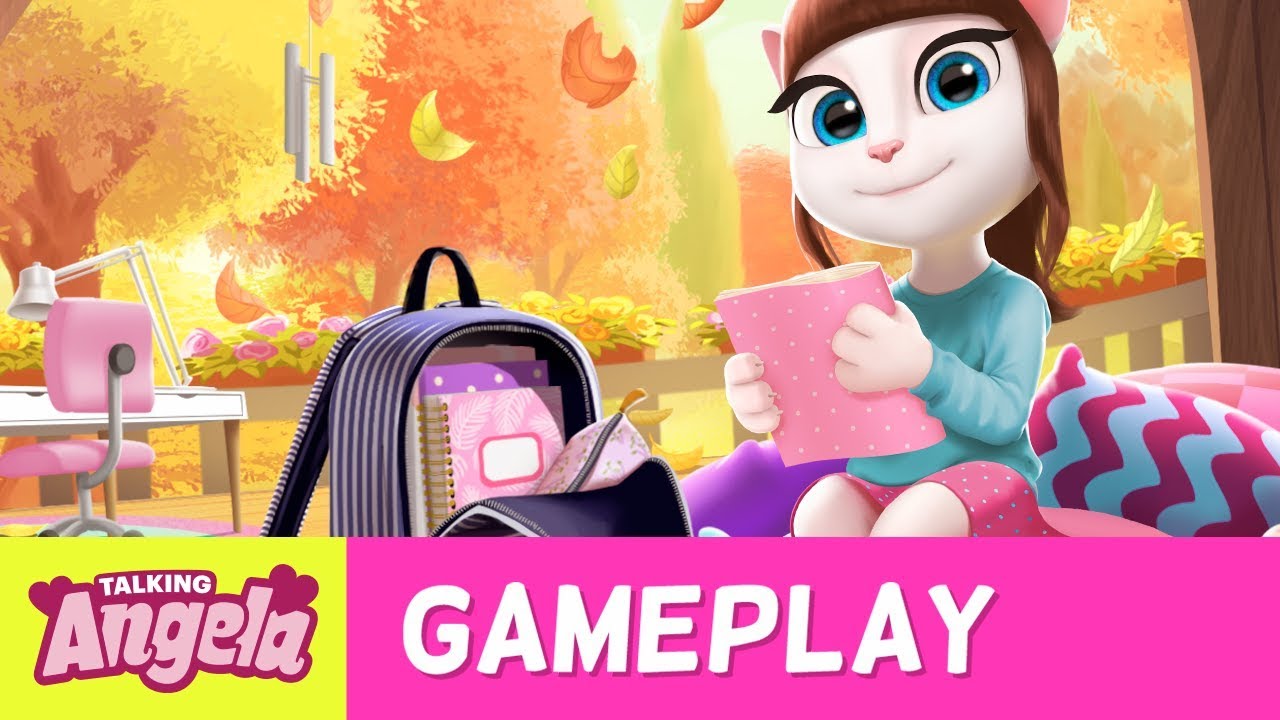 My Talking Angela – School Morning Routine
Getting ready for school can be such a snore. But not if you do it my way! Check out my school morning routine in My Talking Angela.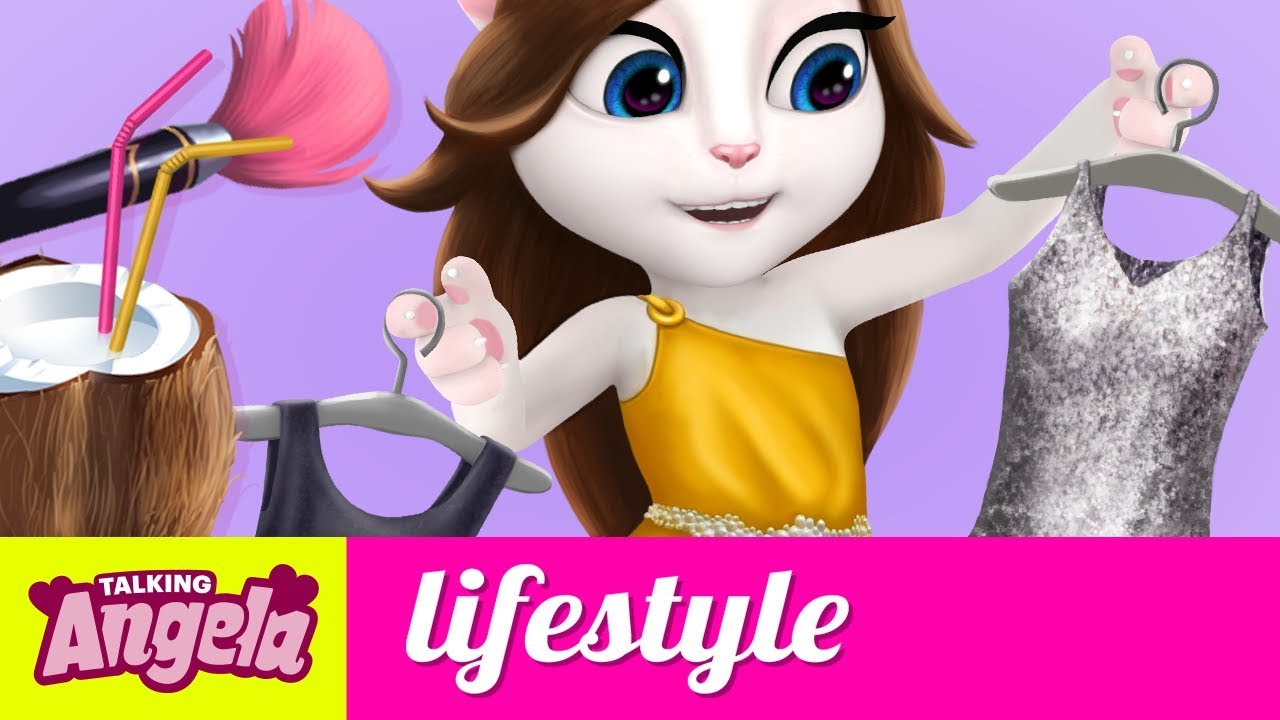 Talking Angela – Monthly Favorites | Fashion, Makeup, Food
Hey, #LittleKitties! These are my top 5 fave things right now from fashion to food. Enjoy! 😀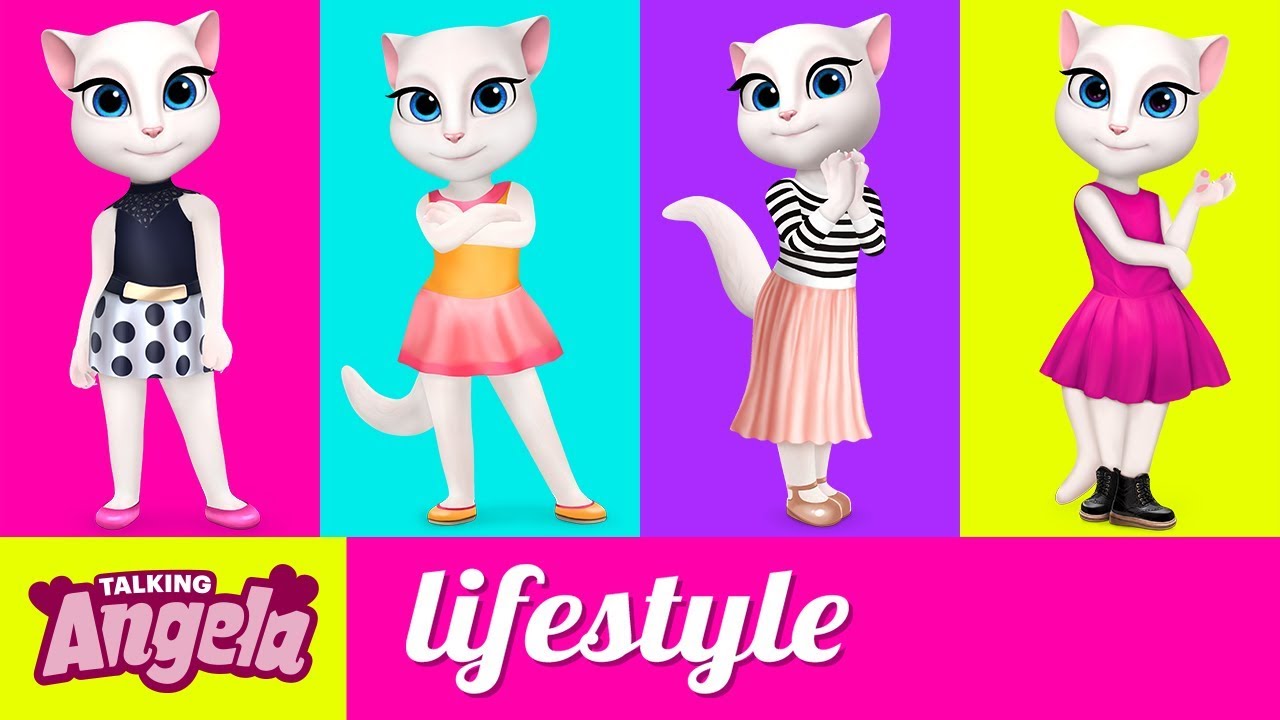 Talking Angela – Simple Style Tips
Hey, #LittleKitties! Lots of you have asked me for fashion advice and I wanted to help so… Ta daaa! These are my top fashion tips and tricks – just for you!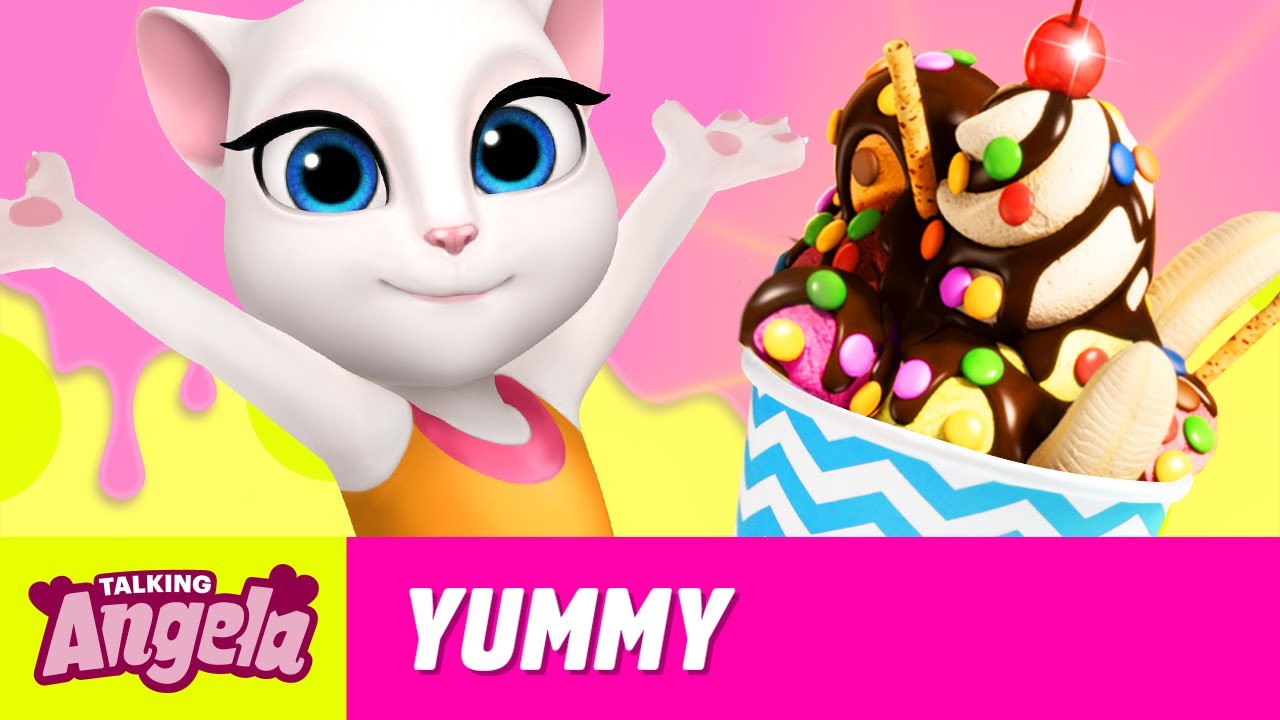 Talking Angela – Healthy Summer Ice Cream Recipe
What do I eat in summer? Well, ICE CREAM, of course?! This is one of my fave ice cream recipes – it's healthy, yummy, raw, AND vegan. You have to try it!! And after you try this one, you'll definitely want to learn how to make yummy vegan chocolate mousse and chocolate power balls! So watch this collection of healthy and delicious recipes and enjoy!
Talking Tom and Friends Minis
Mini in size, but massive in fun!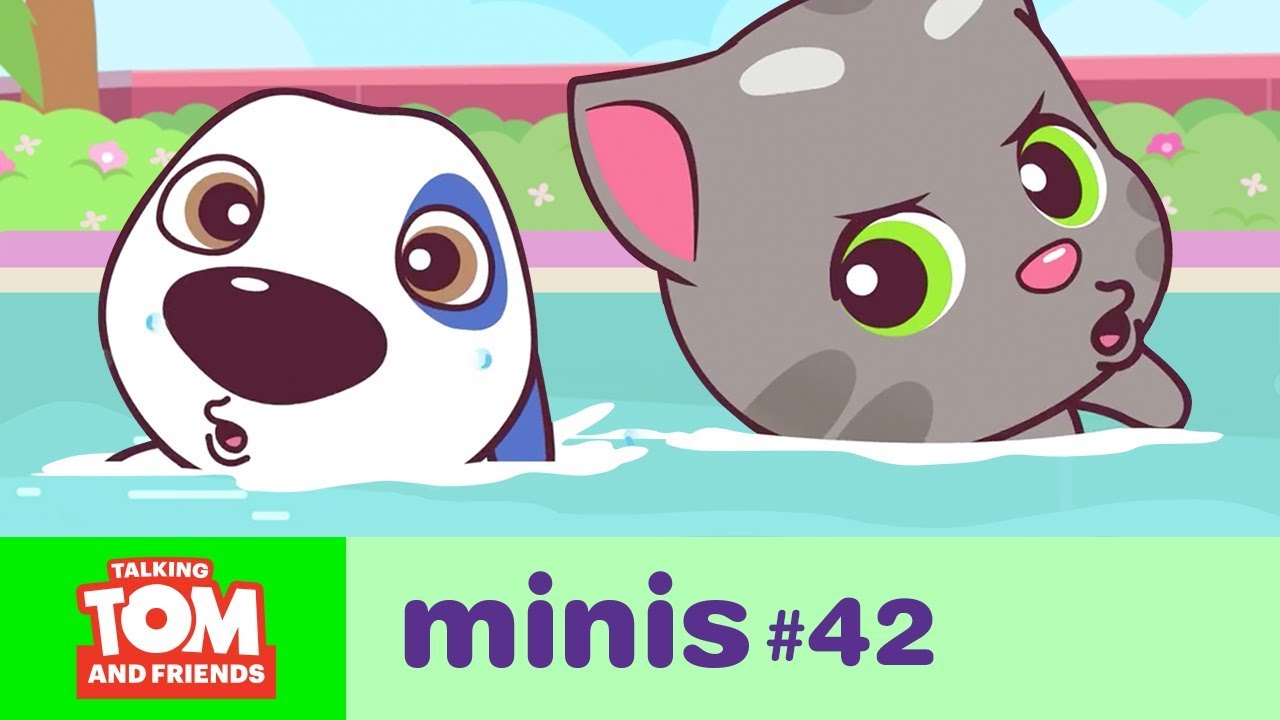 Minis #42 – Swimming Pool Challenge
SPLASH! A day at the rooftop pool turns into an all-out water battle between the friends. Who's going to win?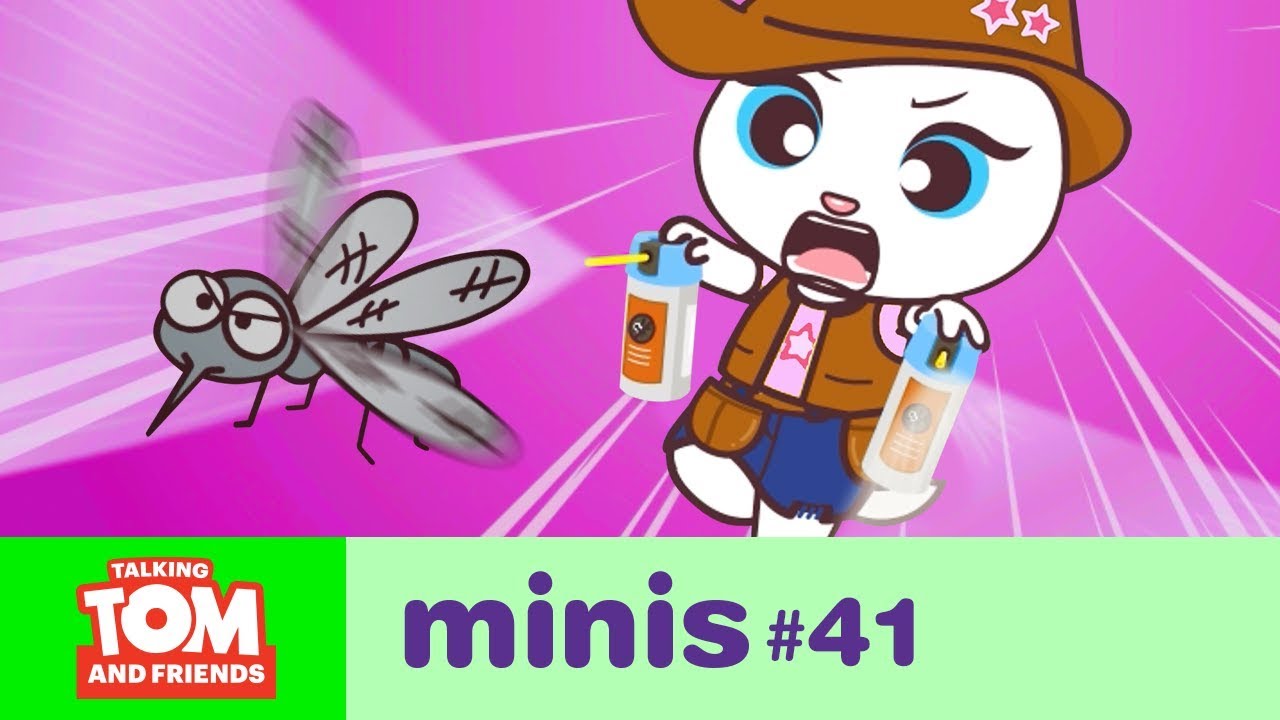 Minis #41 – Bzzz! Annoying Mosquito
It's the middle of the night and all Talking Tom and Talking Hank can hear is the annoying whine of a mosquito. Will they manage to catch it or are they in for a …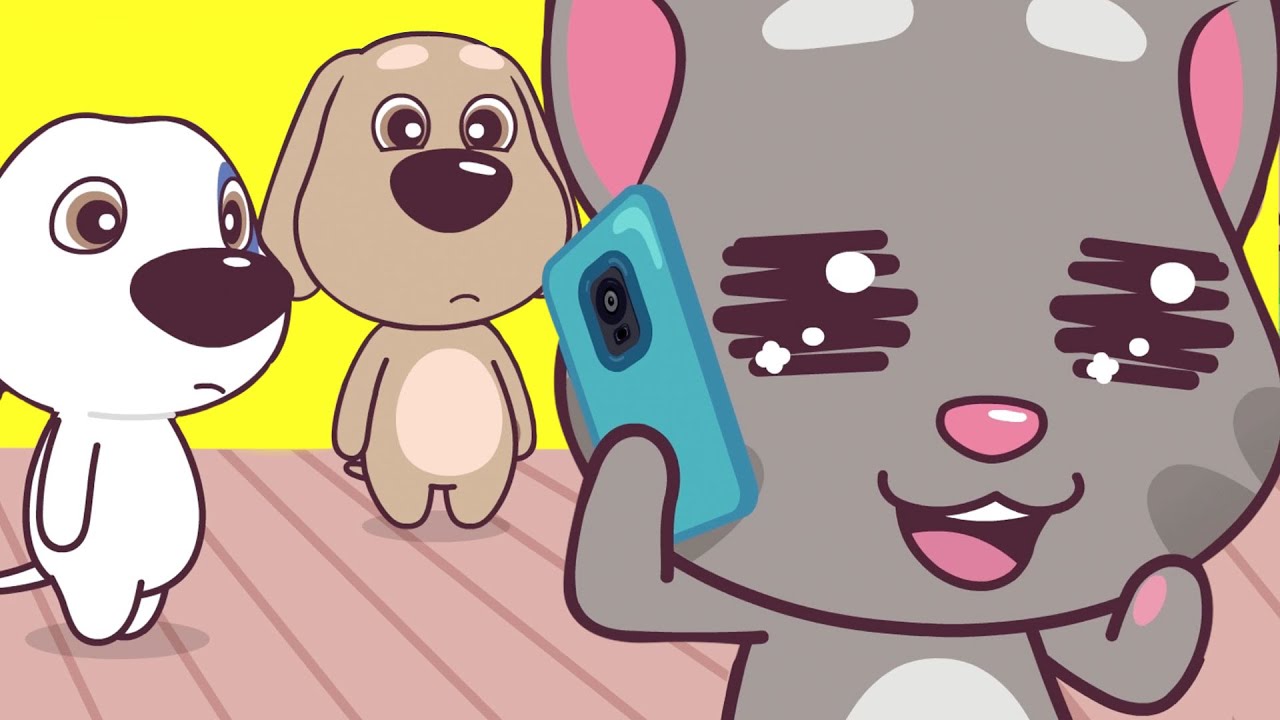 Minis #40 – No Time for Friends
Talking Tom's popular! But it's causing him stress. With his guy friends on one side, and Talking Angela on the other, how and who is he going to choose to hang …
Talking Ginger
Take a sneak peek into the amazing world of Talking Ginger's imagination.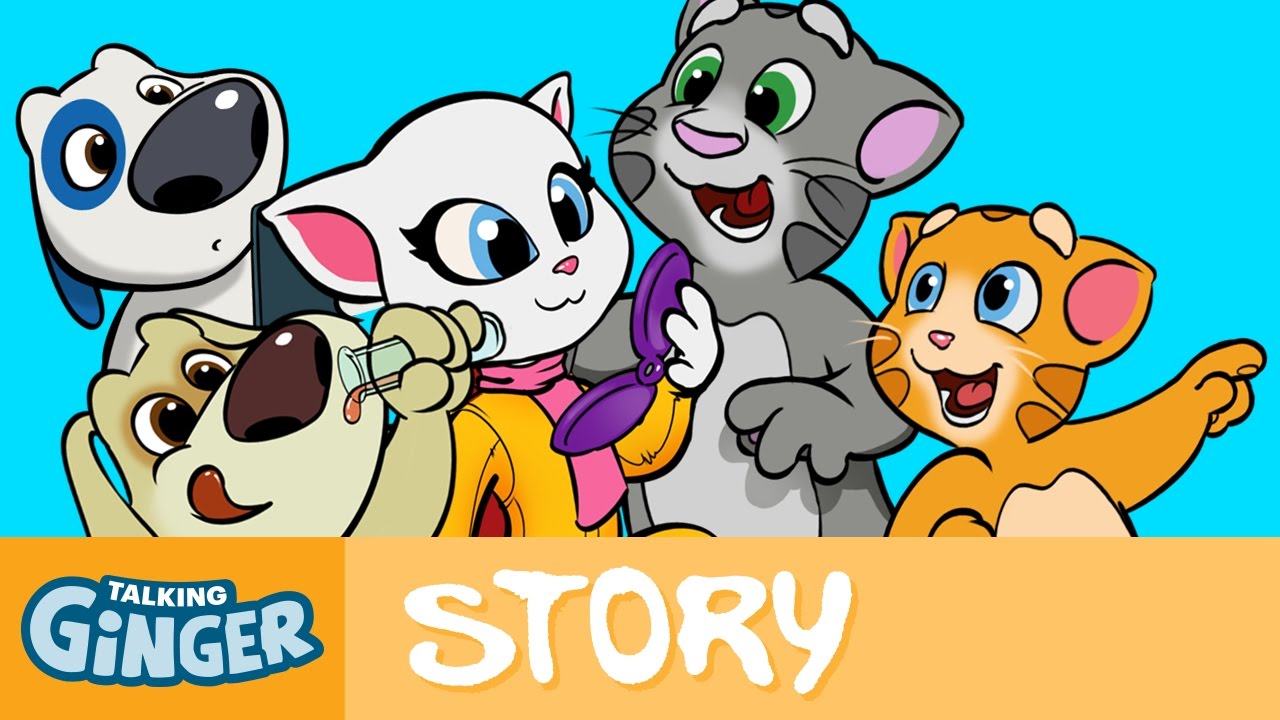 Talking Ginger's Great Story Book
It's time for the most epic Story Time of all! Nine of Talking Ginger's amazing stories are now in one place – just for you! They're filled with magic, treasure and adventure. Are you ready for the fun?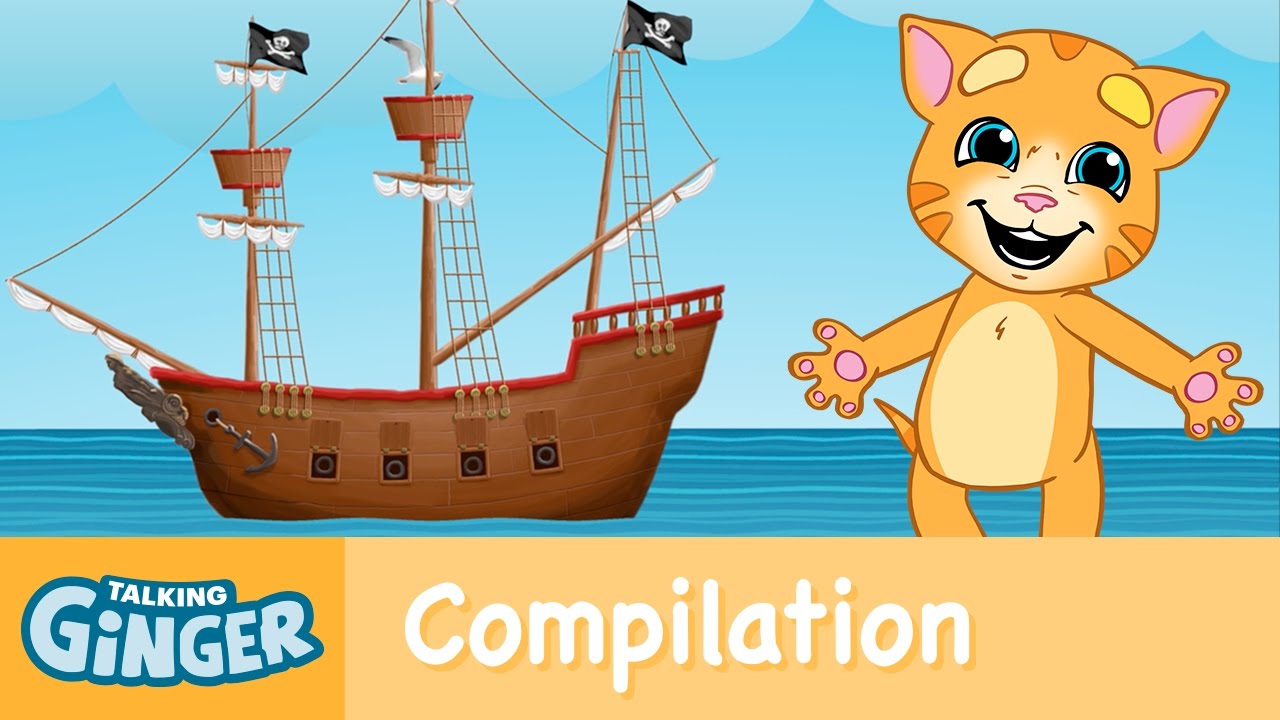 Talking Ginger Learns – Cars, Trains and Ships (Compilation)
Find out what kinds of vehicles Talking Ginger loves the most in this incredible three-episode compilation.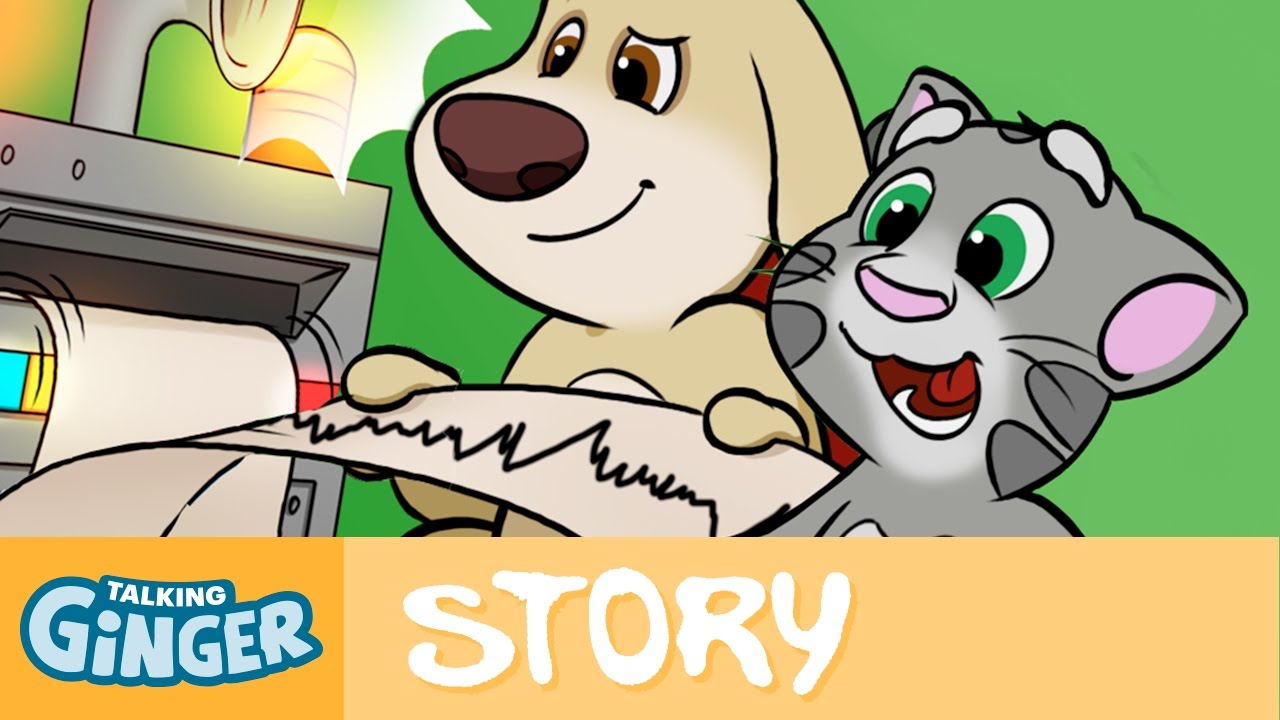 Talking Ginger's Story Time – A Visit from Space
Will Talking Ben find aliens using his invention? Let's watch to find out!