MOVING IMAGES. A MOVING EXPERIENCE.
Come along for the ride and step into the action with Talking Tom and Friends.
Talking Tom
Keep up with Talking Tom and his brilliant words of wisdom.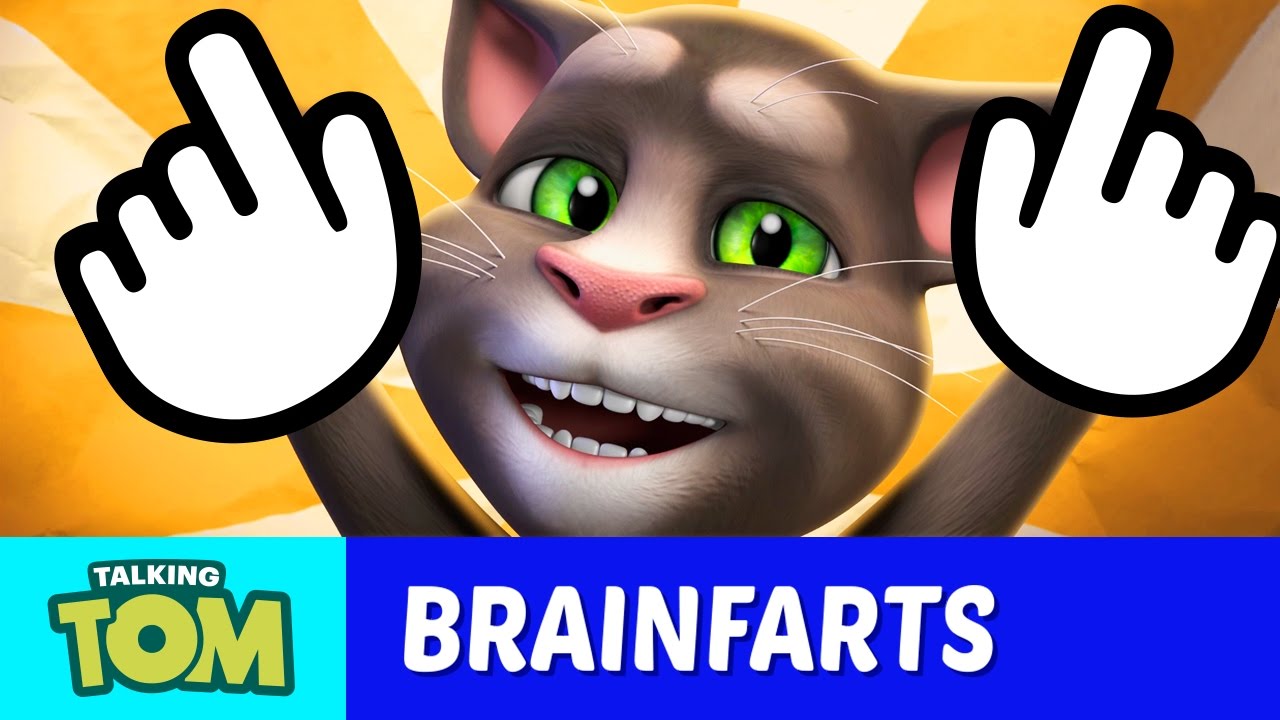 Talking Tom Brainfarts – My Wonderful Helping Hands
Have you ever wondered about all the amazing things your pair of hands can do? Let me show some awesome things they're capable of!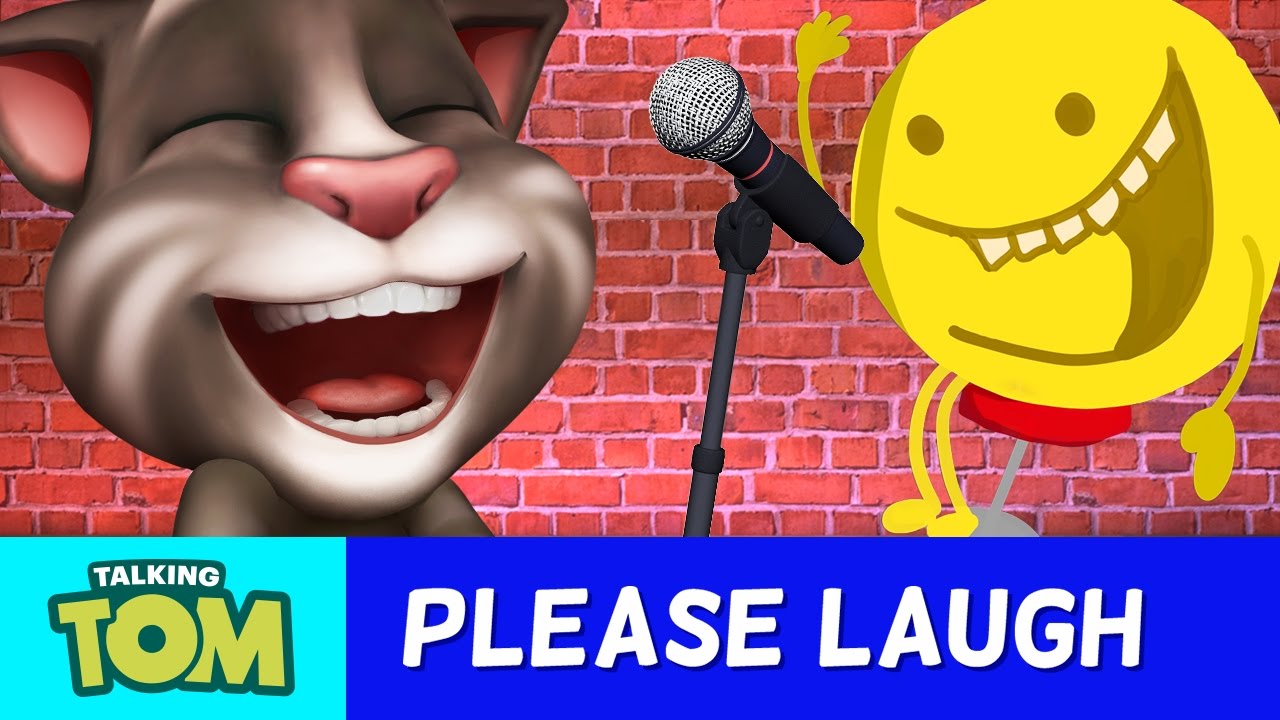 Talking Tom's Stand-Up Comedy
What do you get when you cross a funny joke, a pun, and the coolest Tomcat in town? This hilarious stand-up comedy video, of course! Check it out!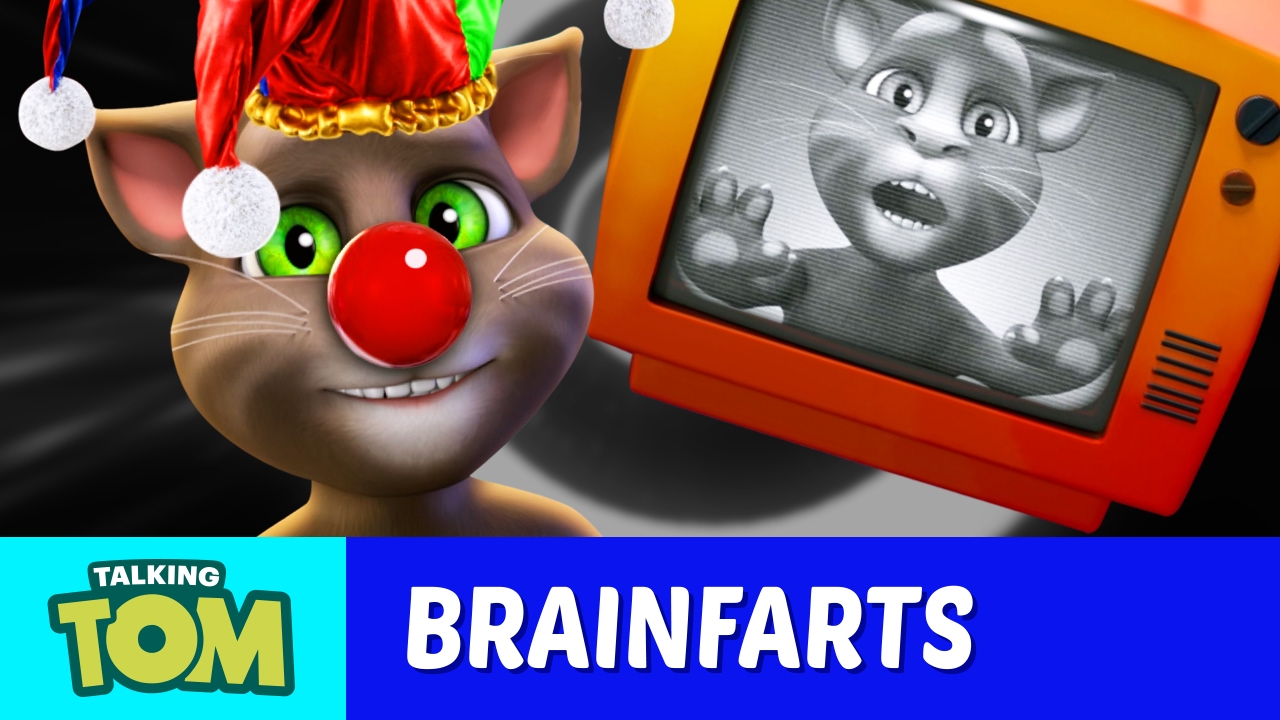 Brainfarts – The Mystery Box
I have found a really old gadget and I don't know what it is. Maybe you'll know what its purpose is. Watch the video and help me out.
Talking Tom And Friends
Follow the latest adventures of Talking Tom and the gang!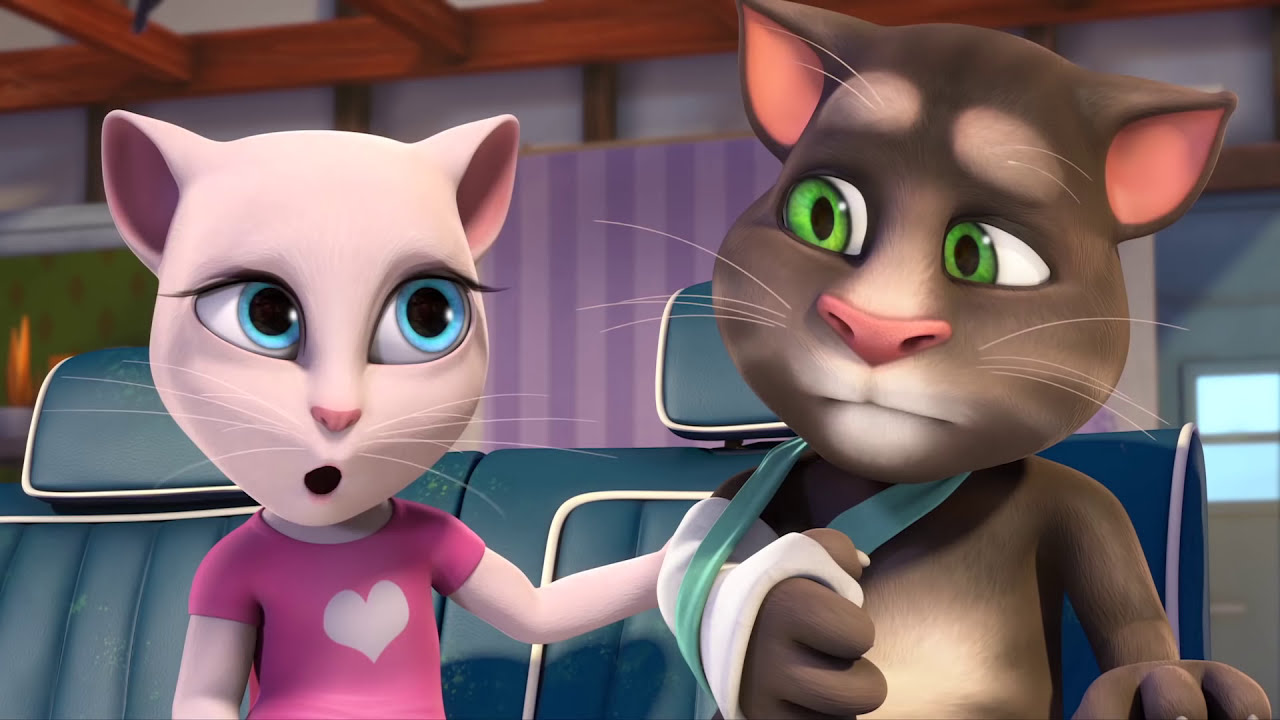 Talking Tom and Friends – Attraction Distraction
What do Tanner Van Quads, Xenon, Jeremy the Germ and The Sundae have in common? Talking Tom and the gang all have pretty intense relationships with them… Watch this awesome five-episode compilation and see for yourself!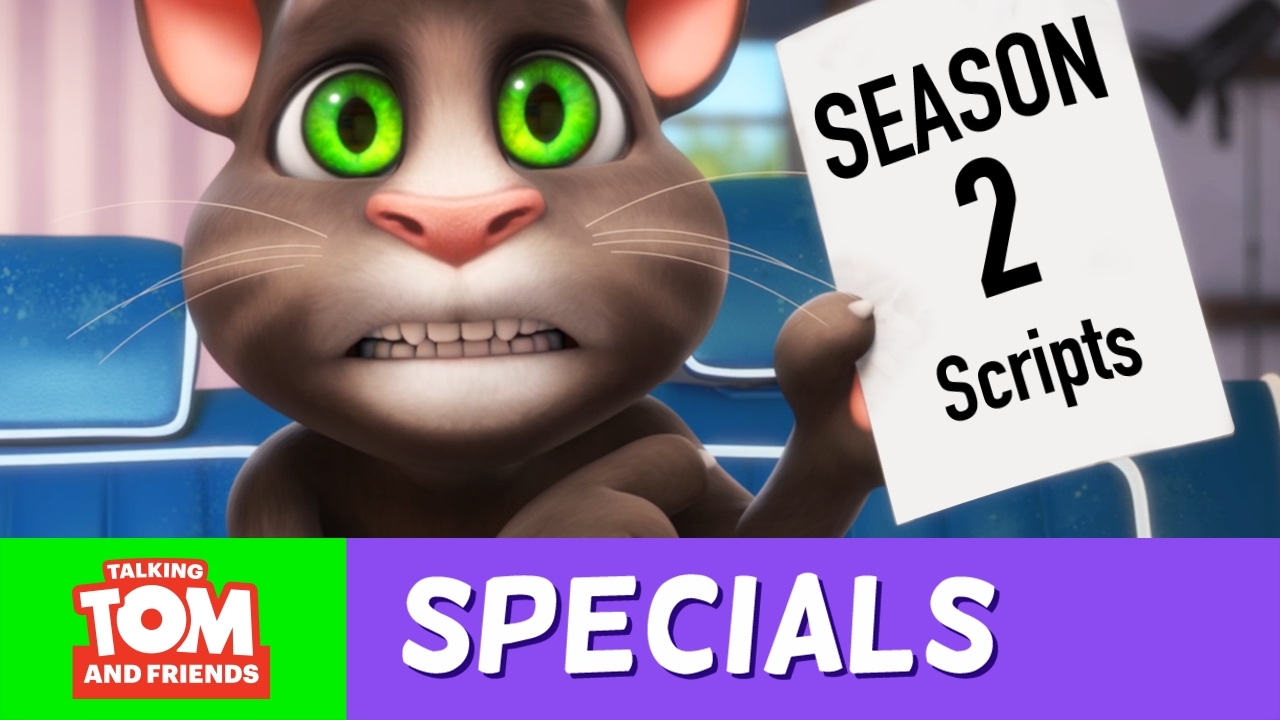 Talking Tom and Friends – What's Coming Next (Inside the Writer's Room)
Can't wait for Season 2 of the Talking Tom and Friends animated series? Get a few sneak peeks from the writers in this exclusive behind the scenes video!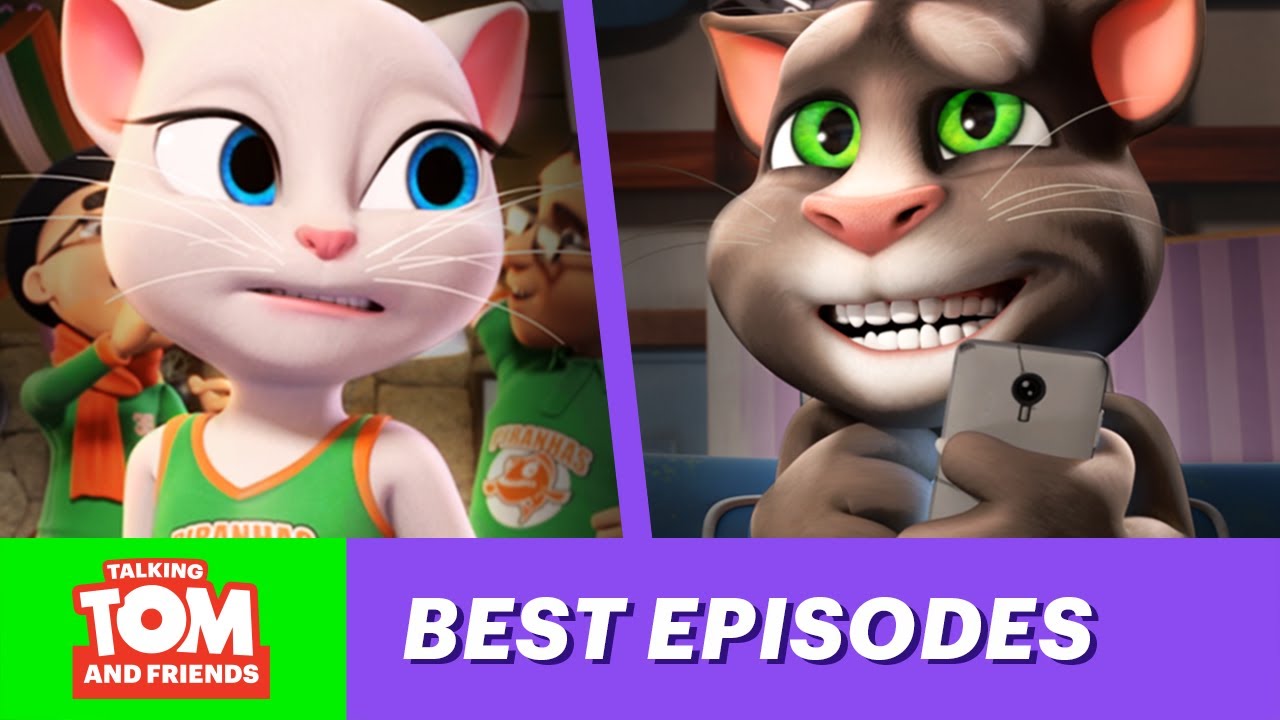 Talking Tom and Friends – The Most Embarrassing Episodes of Season 1
Everyone likes a good laugh – that's why we've put together this compilation of some of the funniest, cringiest, most embarrassing moments from Season 1 of Talking Tom and Friends. Enjoy!
Talking Angela
Check out the latest fashion and lifestyle tips from Talking Angela.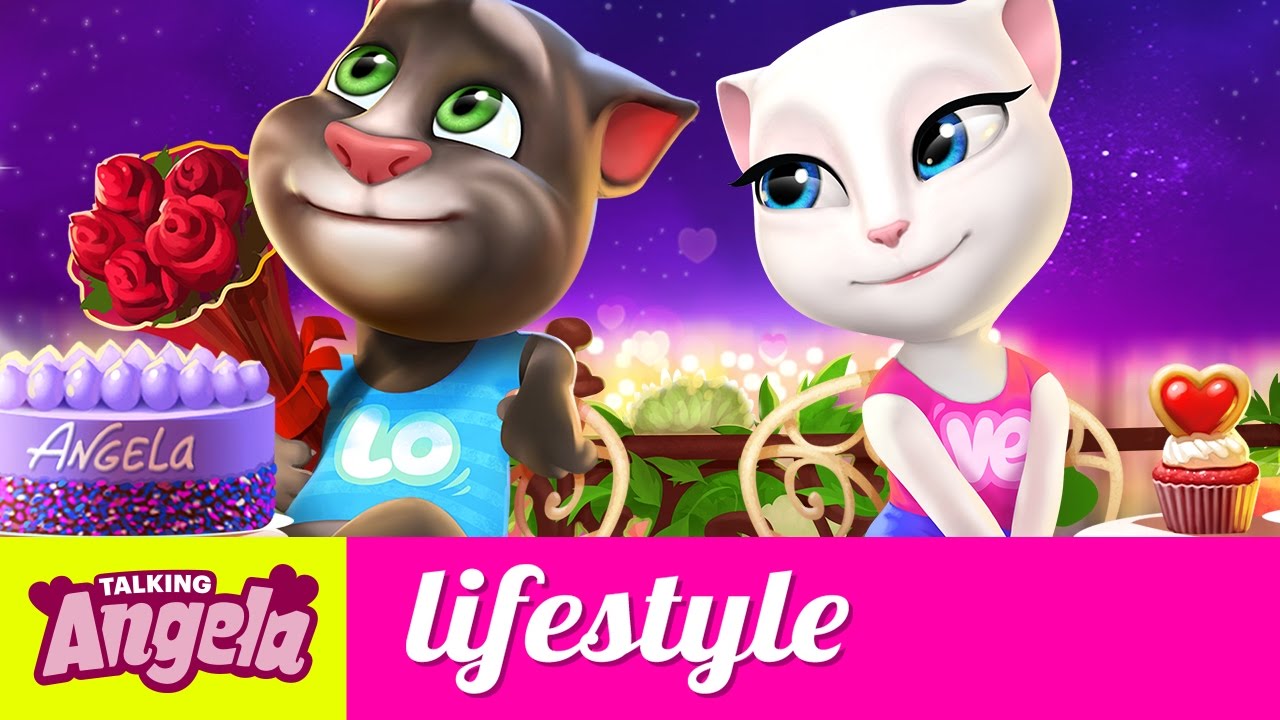 Talking Angela – Big Night Out GRWM
Hey, Little Kitties! Get ready with me for a big night out. Want to know my tips and tricks? No problem! I've put together a little glamour guide to help you be your most chic self too!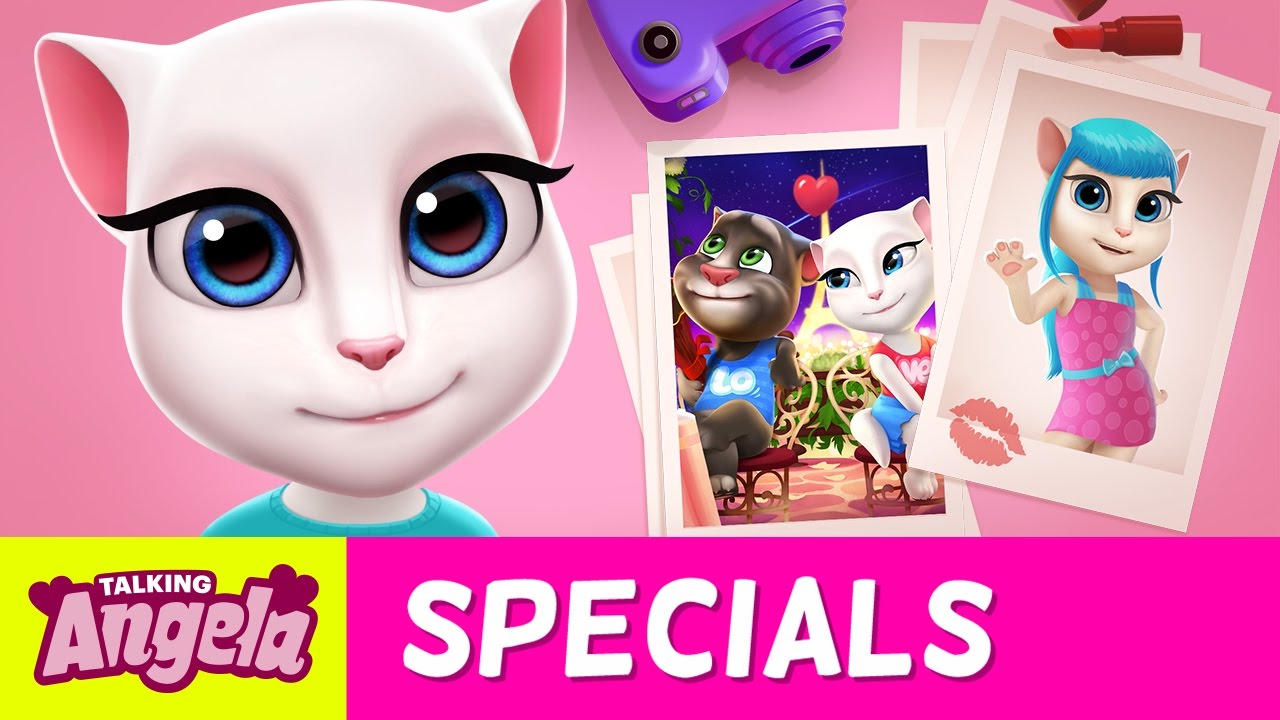 Talking Angela – My NEW Scrapbook
Hey, Little Kitties! Wasn't 2016 a great year?! I made this scrapbook so I don't forget any of the amazing things we did. Hope you like it! 😀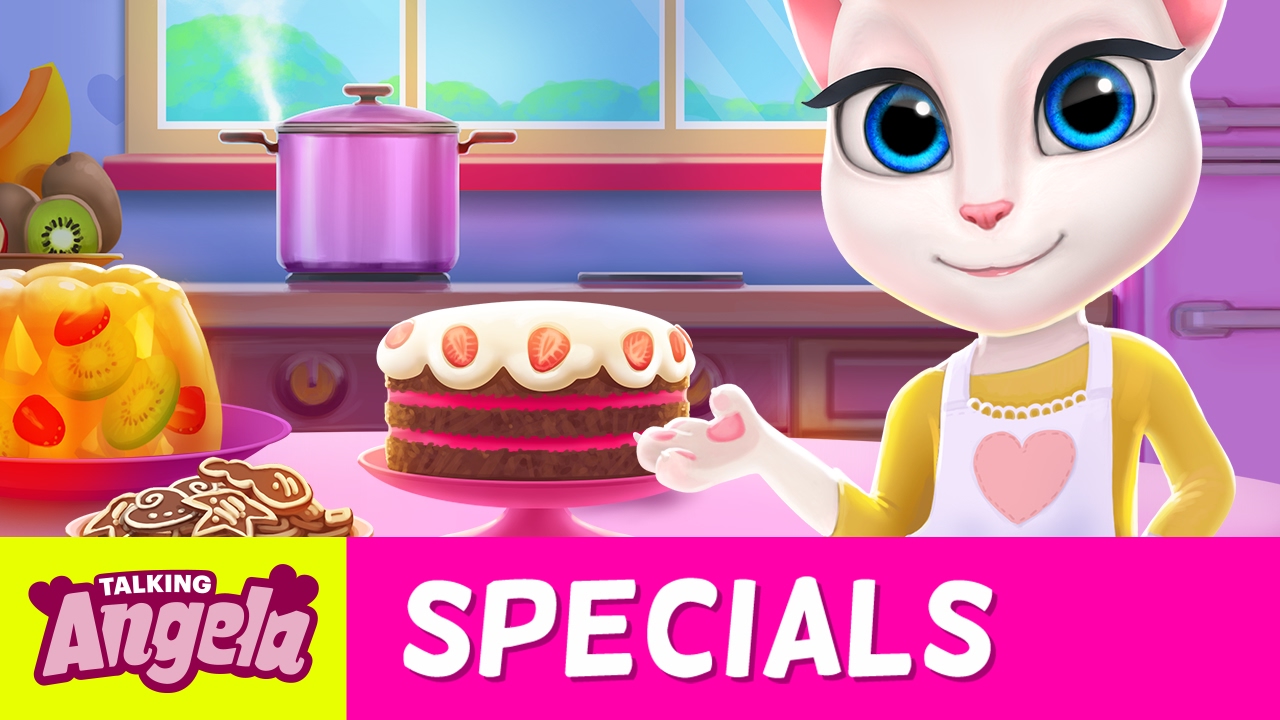 My Talking Angela – Time for Cake!
I'm all about cakes at the moment. After all, it was my birthday recently! That's why the new app update for "My Talking Angela" is super sweet.
Talking Tom and Friends Minis
Mini in size, but massive in fun!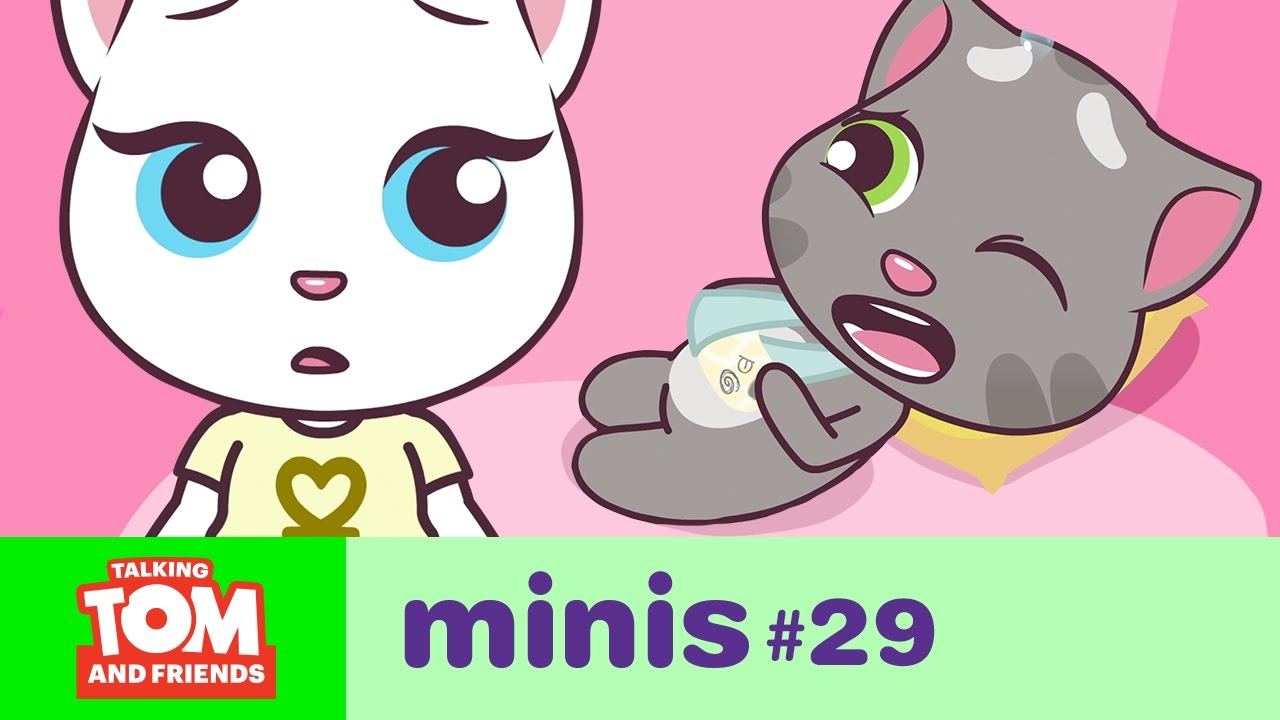 Minis #29 – Tom Needs Help
Talking Tom's having a tough time – he broke his arm! But is Talking Angela's help making things better or worse?!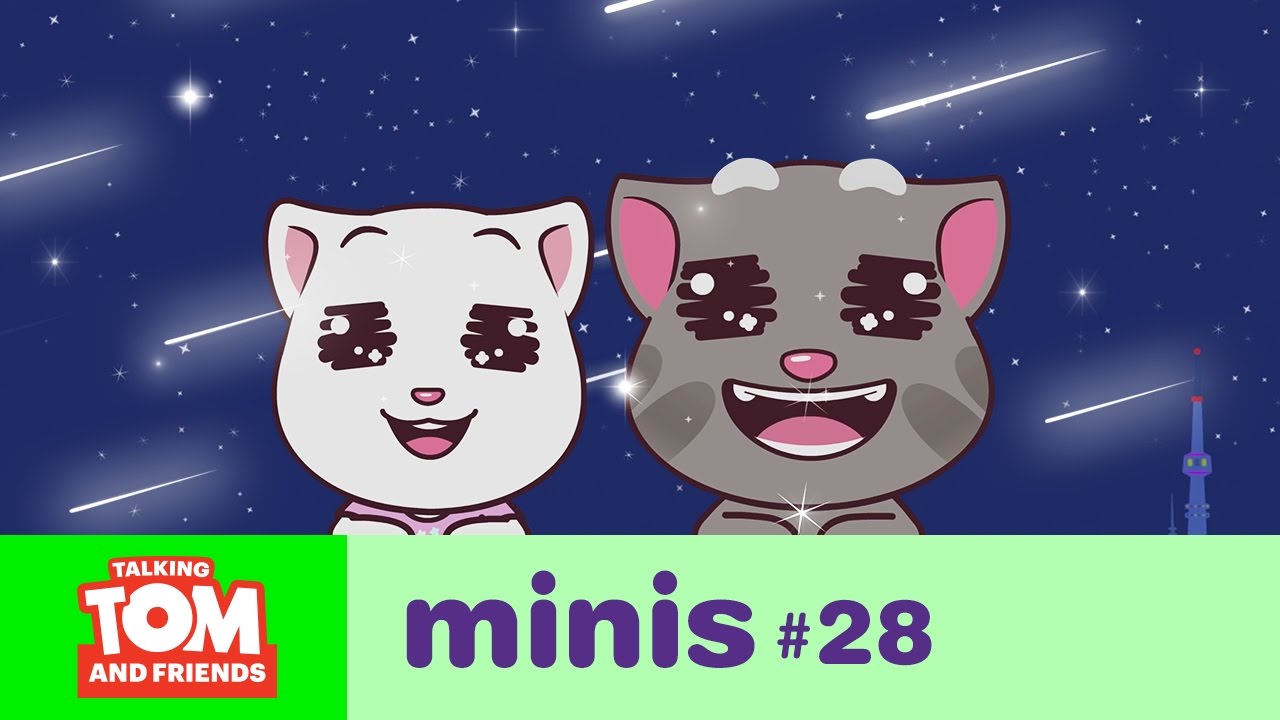 Minis #28 – Night of Shooting Stars
Talking Tom and the gang are on the roof, waiting to watch the meteor shower. But there isn't a shooting star in sight! Will they manage to stay awake to see anything?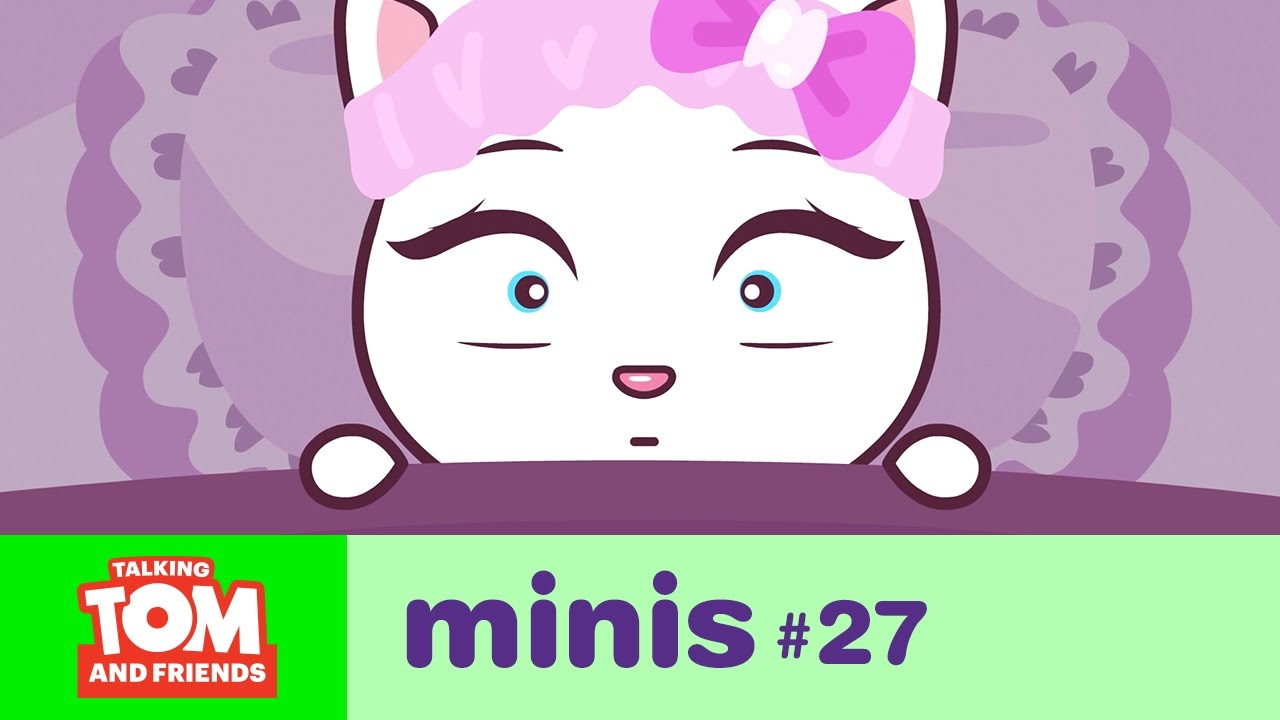 Minis #27 – Angela Can't Sleep
When Angela can't fall asleep at night, Talking Tom tries to help her. But will anything work?
Talking Ginger
Take a sneak peek into the amazing world of Talking Ginger's imagination.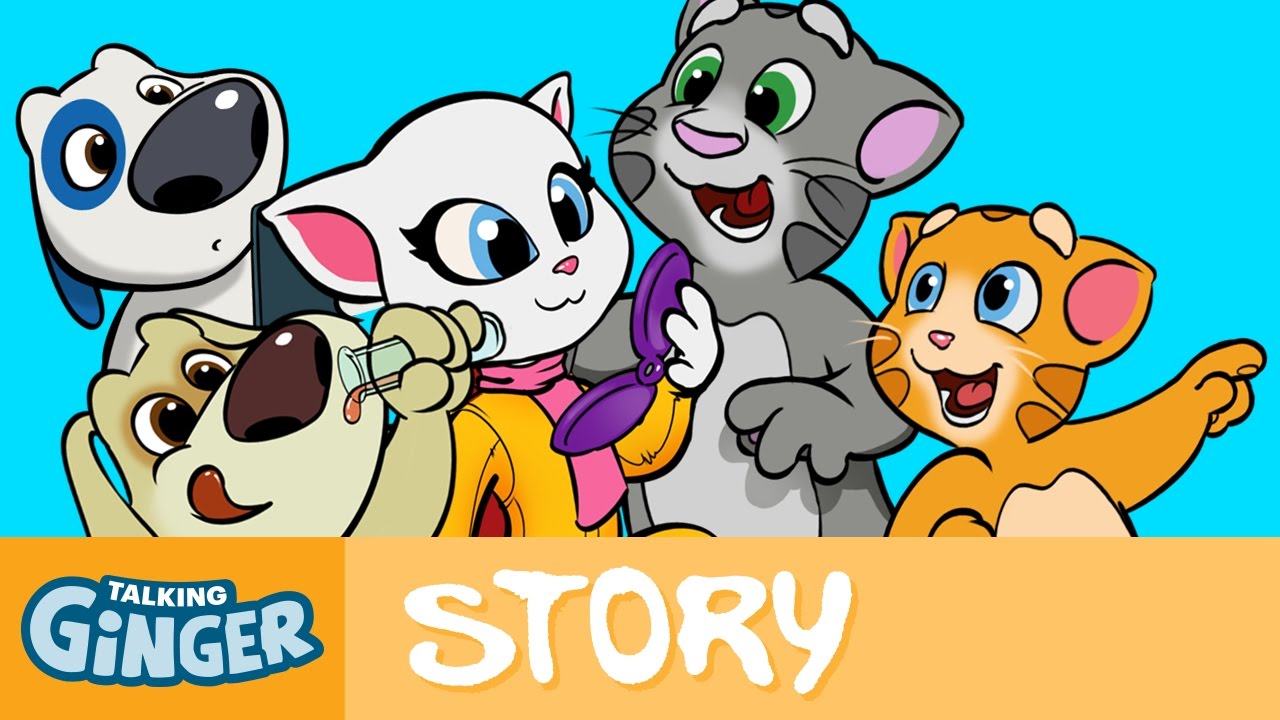 Talking Ginger's Great Story Book
It's time for the most epic Story Time of all! Nine of Talking Ginger's amazing stories are now in one place – just for you! They're filled with magic, treasure and adventure. Are you ready for the fun?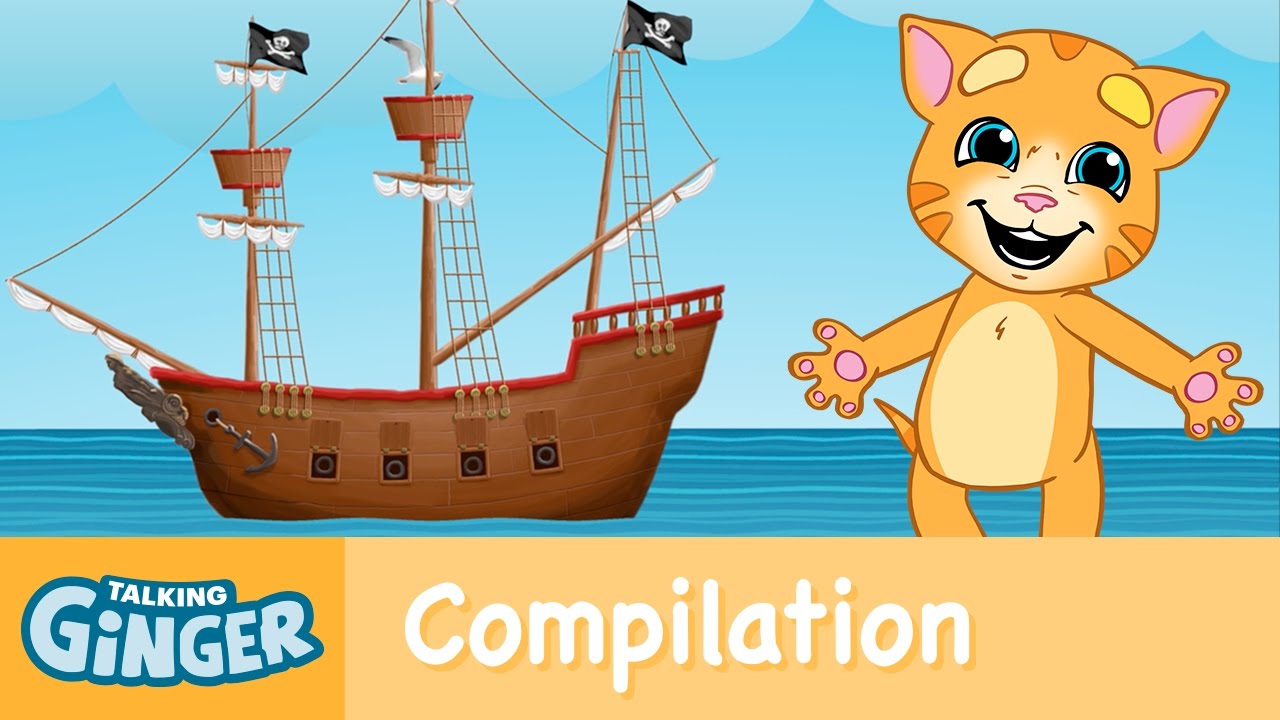 Talking Ginger Learns – Cars, Trains and Ships (Compilation)
Find out what kinds of vehicles Talking Ginger loves the most in this incredible three-episode compilation.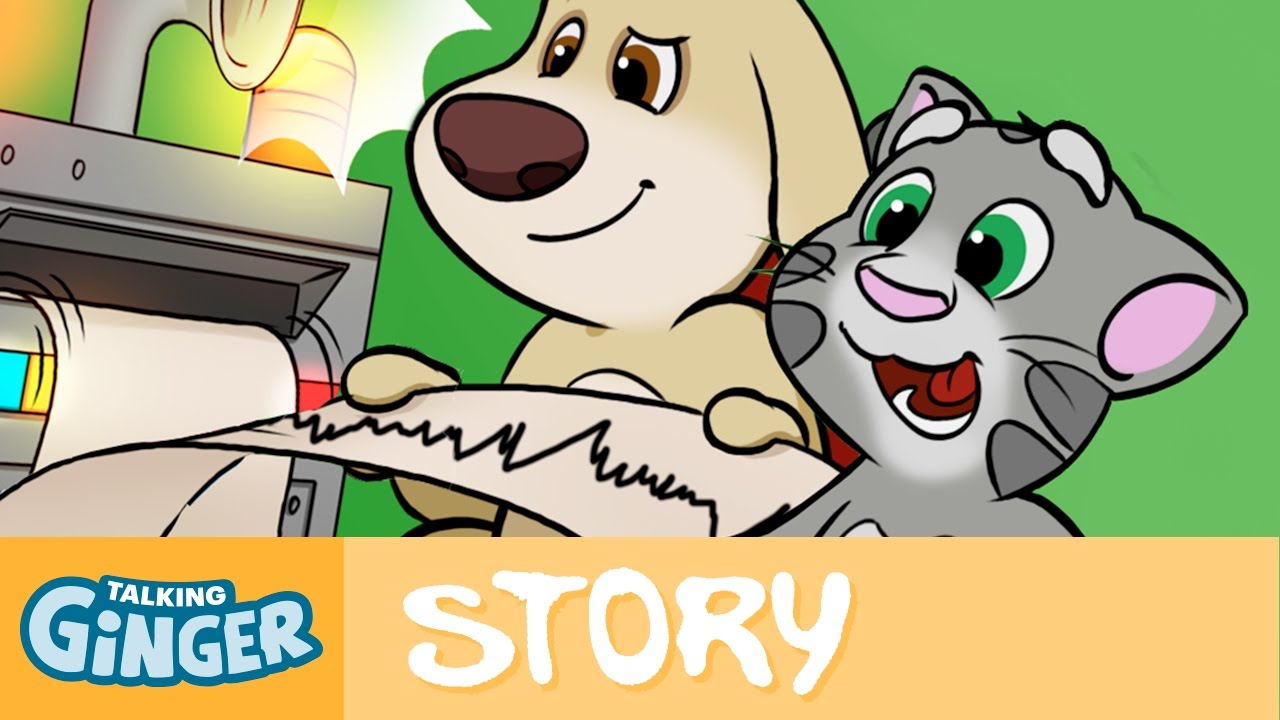 Talking Ginger's Story Time – A Visit from Space
Will Talking Ben find aliens using his invention? Let's watch to find out!