MOVING IMAGES. A MOVING EXPERIENCE.
Come along for the ride and step into the action with Talking Tom and Friends.
Talking Tom
Keep up with Talking Tom and his brilliant words of wisdom.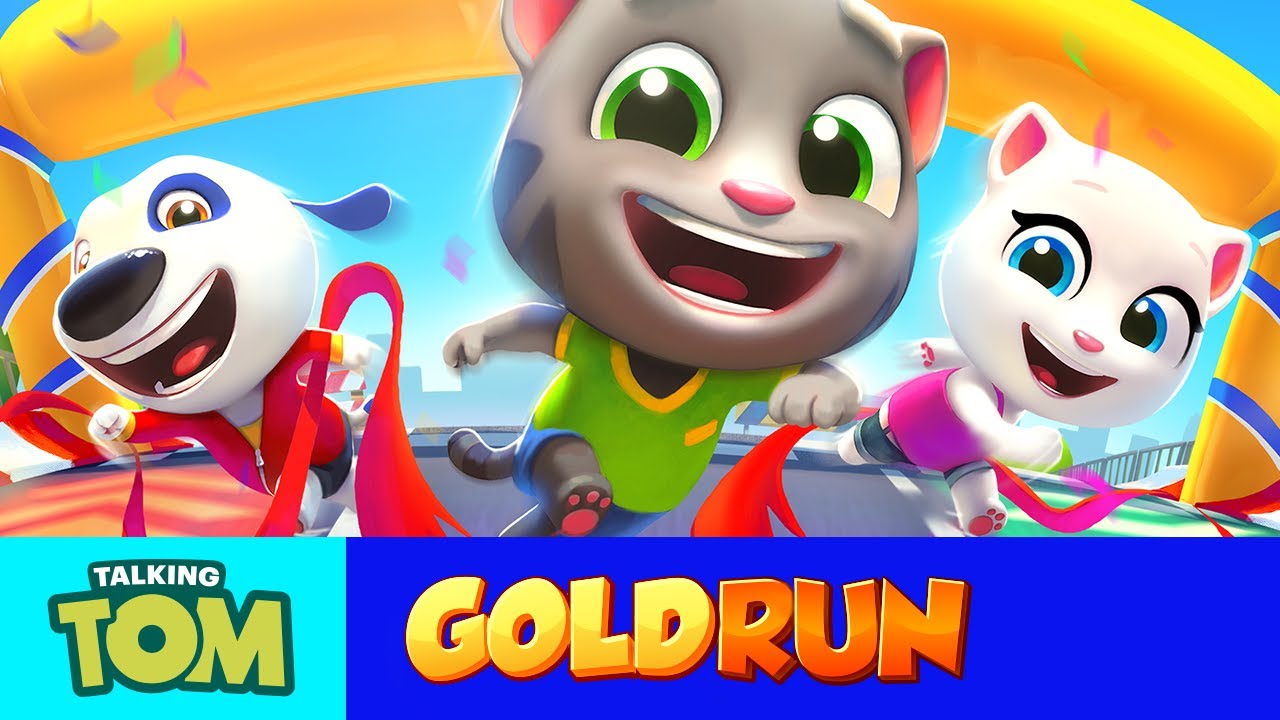 NEW in Talking Tom Gold Run – Win the Race!
Can you beat Talking Tom in a race? We'll show you how in Talking Tom Gold Run! Then you can beat two opponents to win the Racing Contest and get incredible rewards. You'll soon be climbing up the leaderboards – the view from the top is pretty sweet!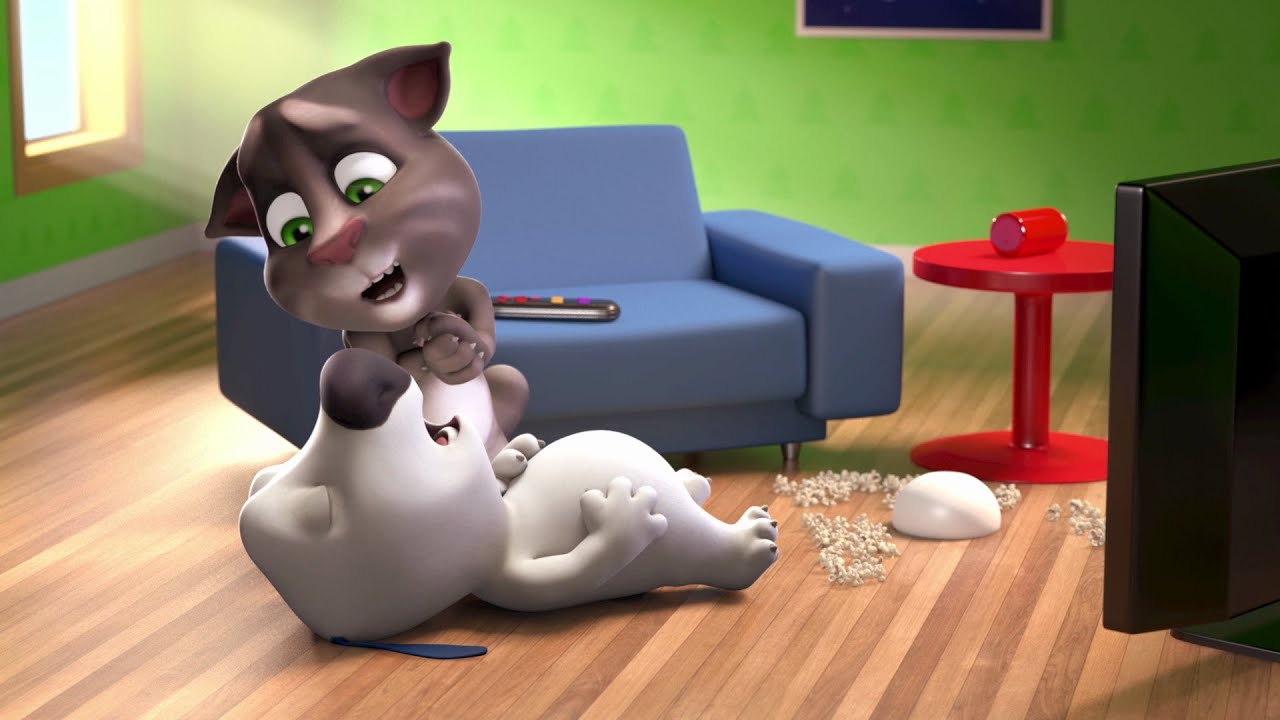 Shorts #34 – Upside Down Prank
Talking Tom gets naughty and wants to prank Talking Hank. But his crazy plan backfires and strange things start to happen.
Subscribe to my YouTube channel: https://www.youtube.com/user/TalkingT…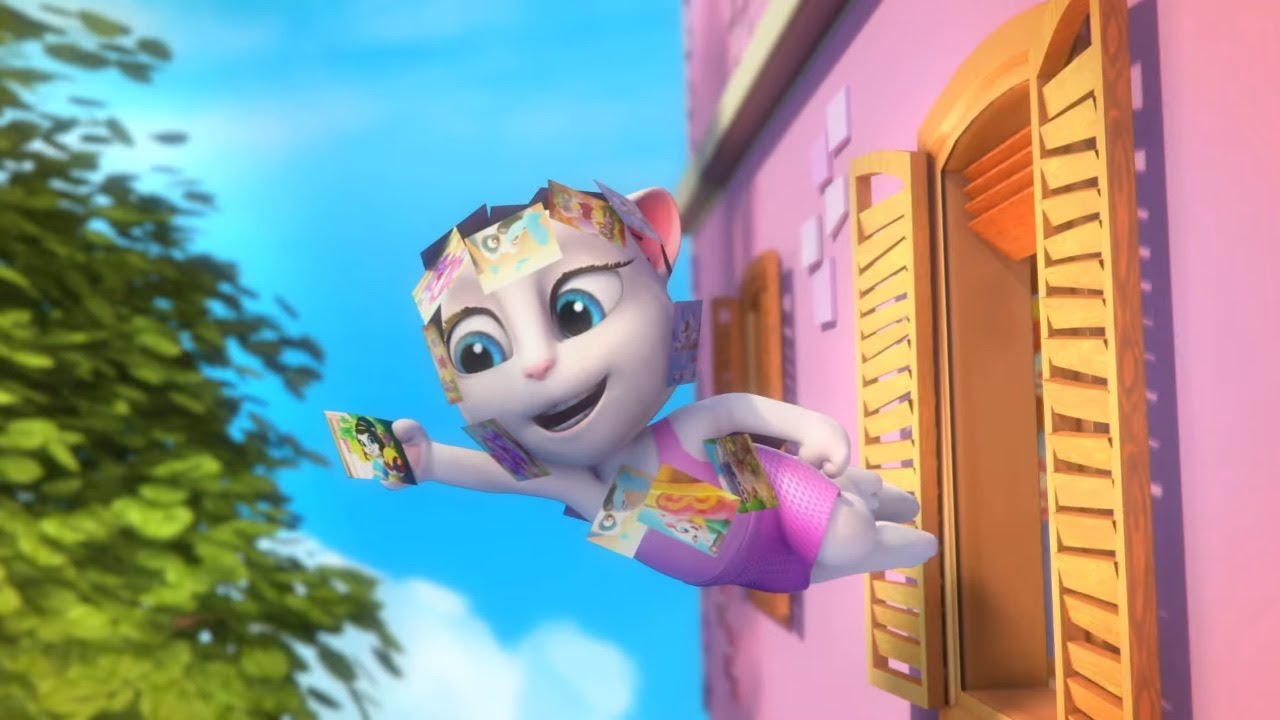 Shorts #33 – The Final Sticker
Talking Angela's minutes away from completing her sticker book. Nothing's going to get in her way, right?
Talking Tom And Friends
Follow the latest adventures of Talking Tom and the gang!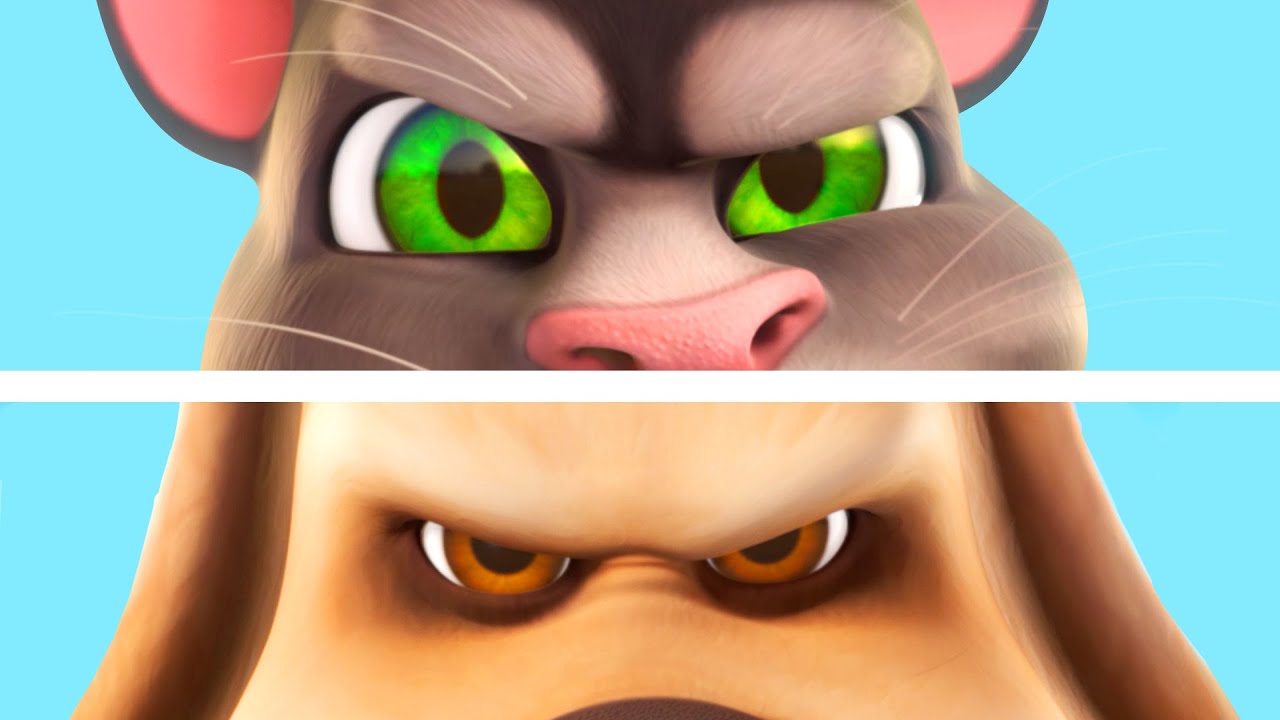 Couples Clash (Part 1)
Competition heats up at Tom and Ben Enterprises when everyone tries to get to the top of the trending board.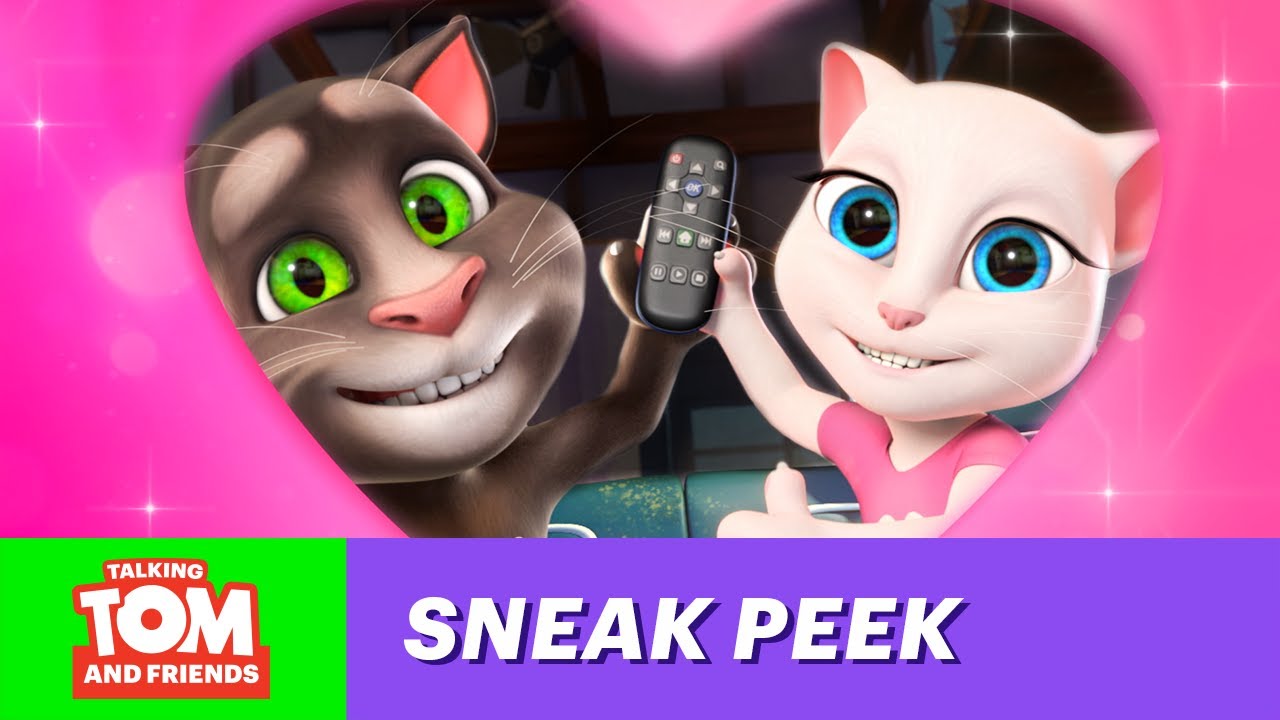 What's Happening with Tom and Angela?!
Things are getting… interesting between Talking Tom and Talking Angela in Season 2! But what's going to happen next? Voice actors Colin Hanks and Lisa Schwartz are here to give you a few hints in this special behind the scenes sneak peek! Don't miss the next episode of Talking Tom and Friends, which comes out on July 13th!
Just Friends – Season 2 Episode 3
With the carnival in town, Talking Tom and Talking Angela decide to put their plan to the test. Can they really just be friends?!
Talking Angela
Check out the latest fashion and lifestyle tips from Talking Angela.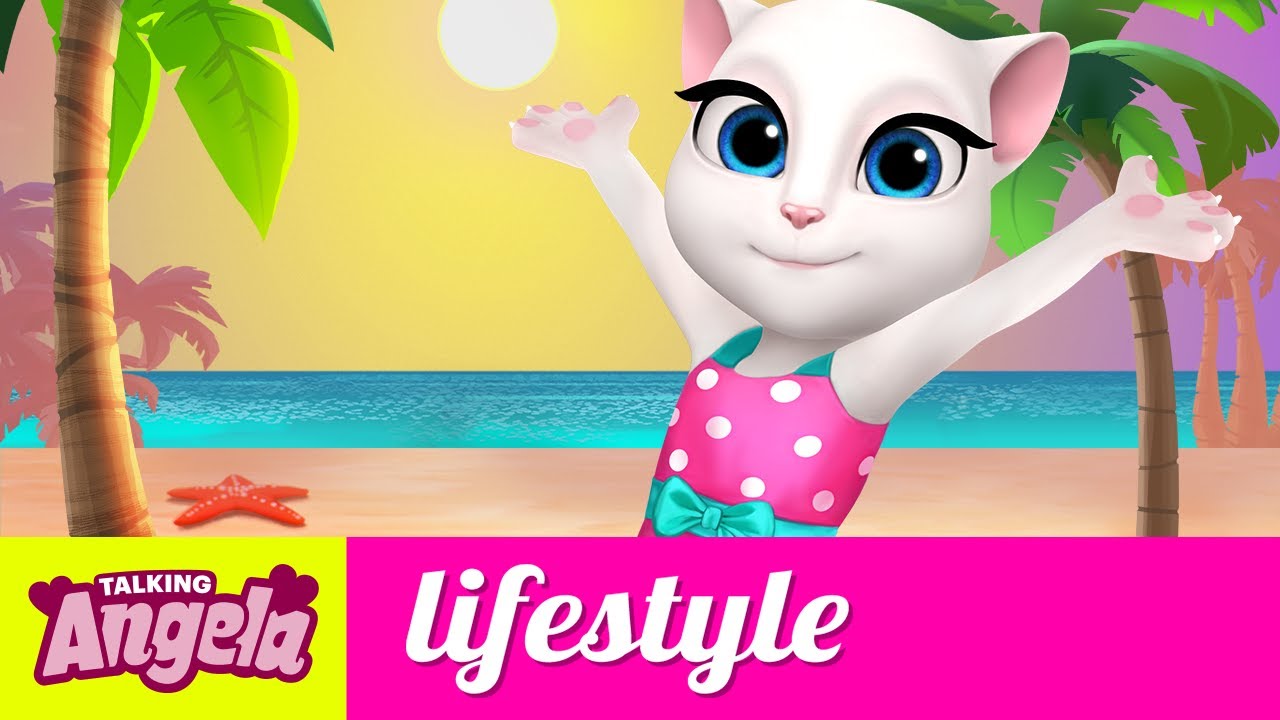 Talking Angela – My Summertime Favorites
I love everything about summertime so picking my favorite summer things wasn't an easy job! But I managed to do it AND I even snuck in a little DIY tutorial on how to make summer popsicles. Enjoy!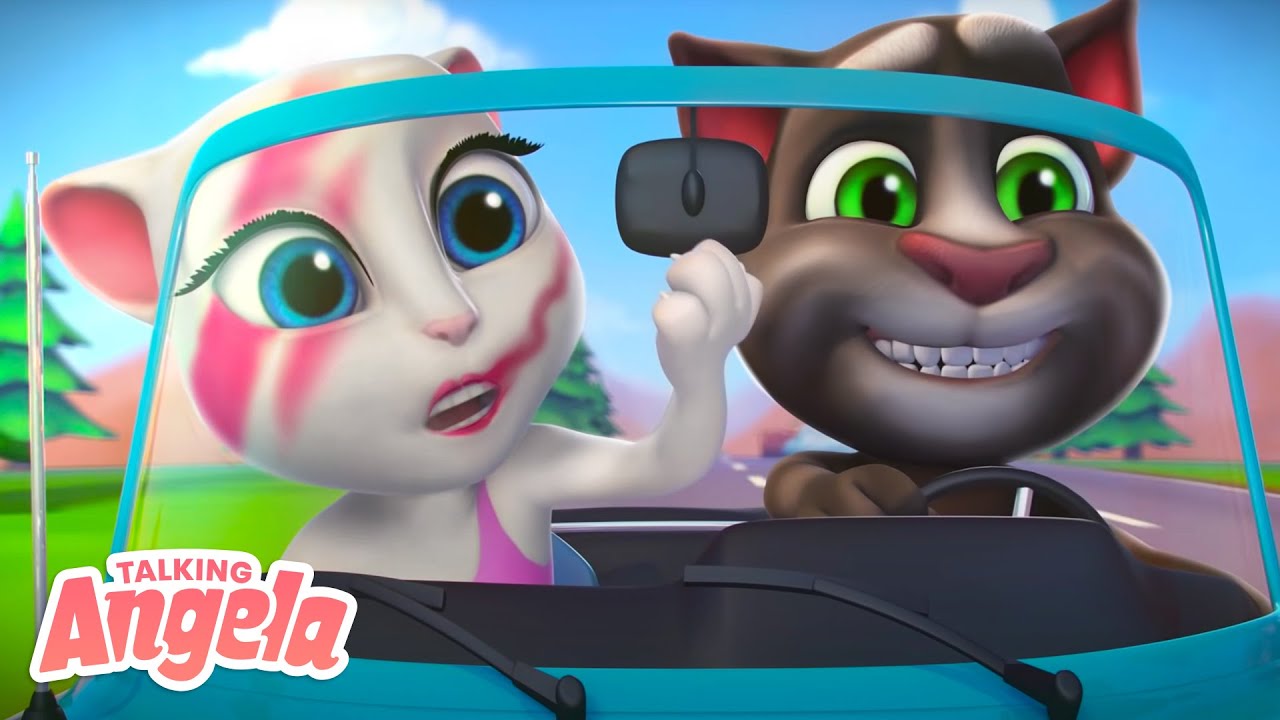 Summer Fun at the Beach with Talking Tom
It's time for a beach bonanza! Talking Angela and Talking Tom are talking a day trip to the seaside for some fun in the sun!
Make sure to subscribe! That way you won't miss any of my videos: http://www.youtube.com/user/TalkingAn…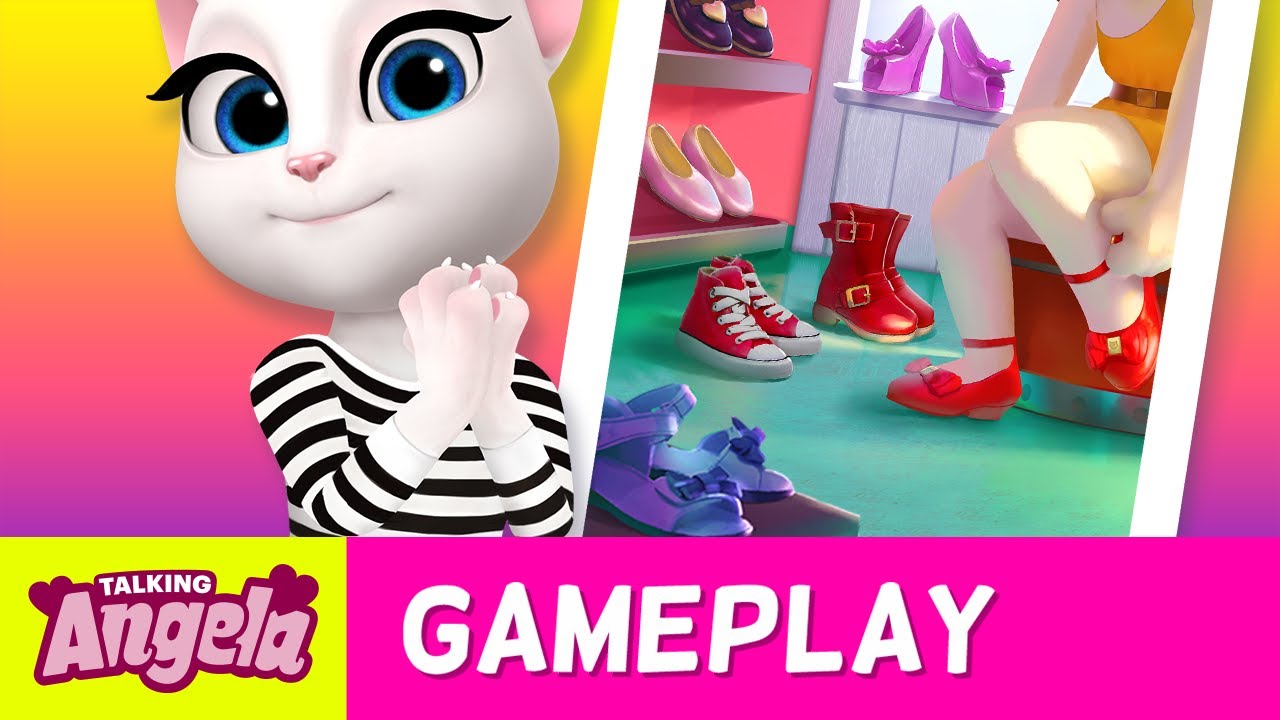 Shoe Collection in My Talking Angela
Did you know that there's now a shoe collection in My Talking Angela?! Amazing, right? These are just a few of my fave pairs. Hit the Like button and let me know if you want more fabulous shoes added to the My Talking Angela app.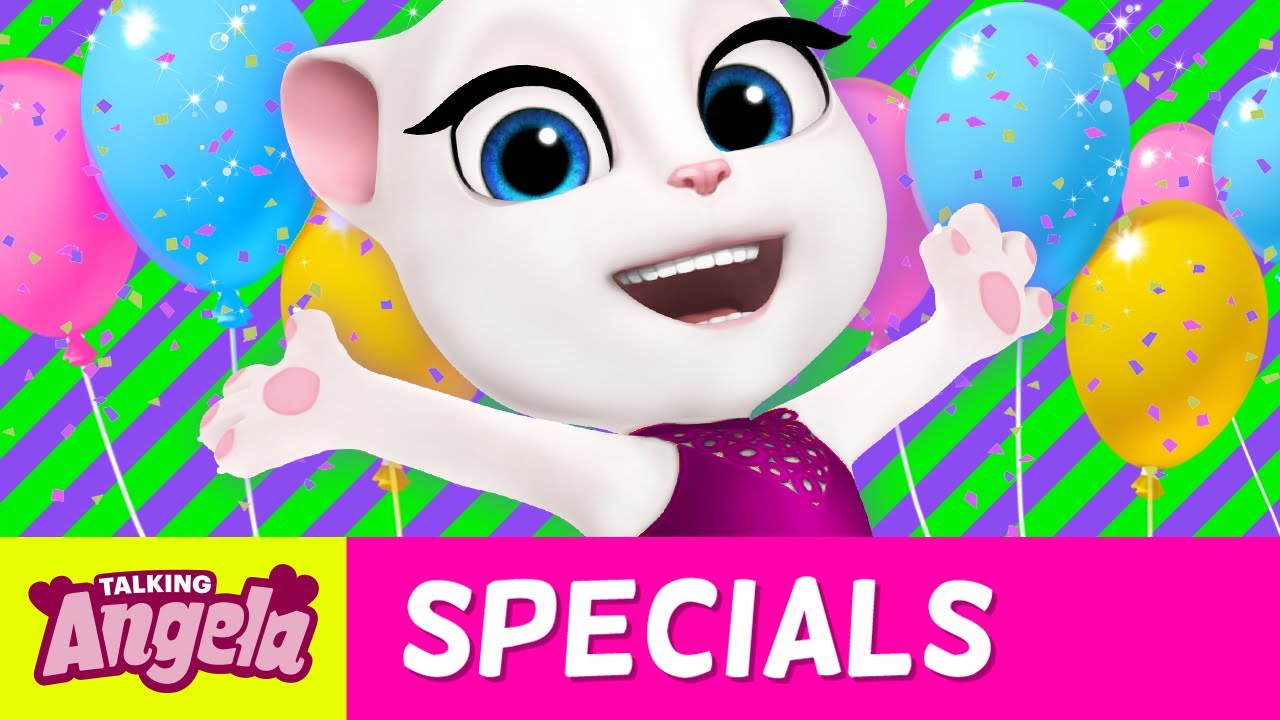 Talking Angela's Premiere Party for Talking Tom and Friends Season 2
Season 2 of Talking Tom and Friends is just around the corner and I can't wait! So I'm throwing a premiere party to celebrate! I love planning parties almost as much as I like going to them. This is gonna be amazing! I'm going to invite all my friends, decorate my place and have a great time!
Talking Tom and Friends Minis
Mini in size, but massive in fun!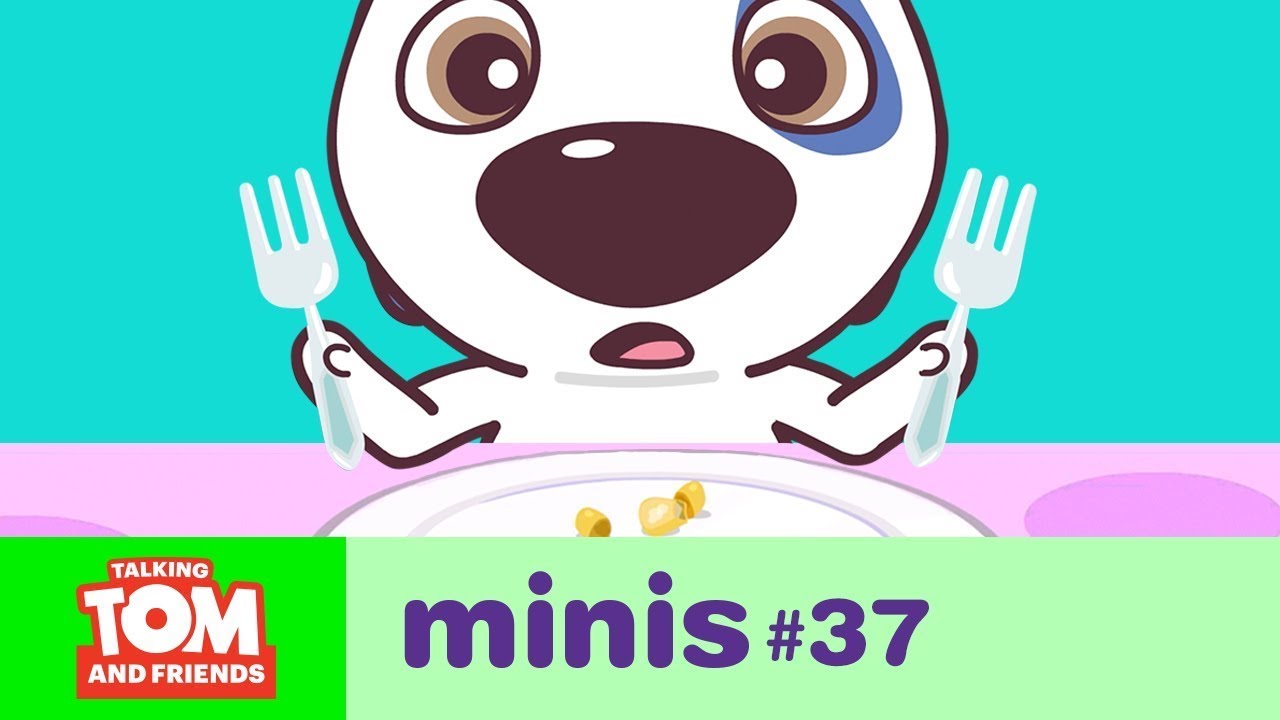 Minis #37 – Hungry Hank
Talking Hank needs to get fit so Talking Angela steps in to help him. But will he be able to stay away from his favorite junk foods?
Don't forget to subscribe to my YouTube channel: https://www.youtube.com/user/TalkingG…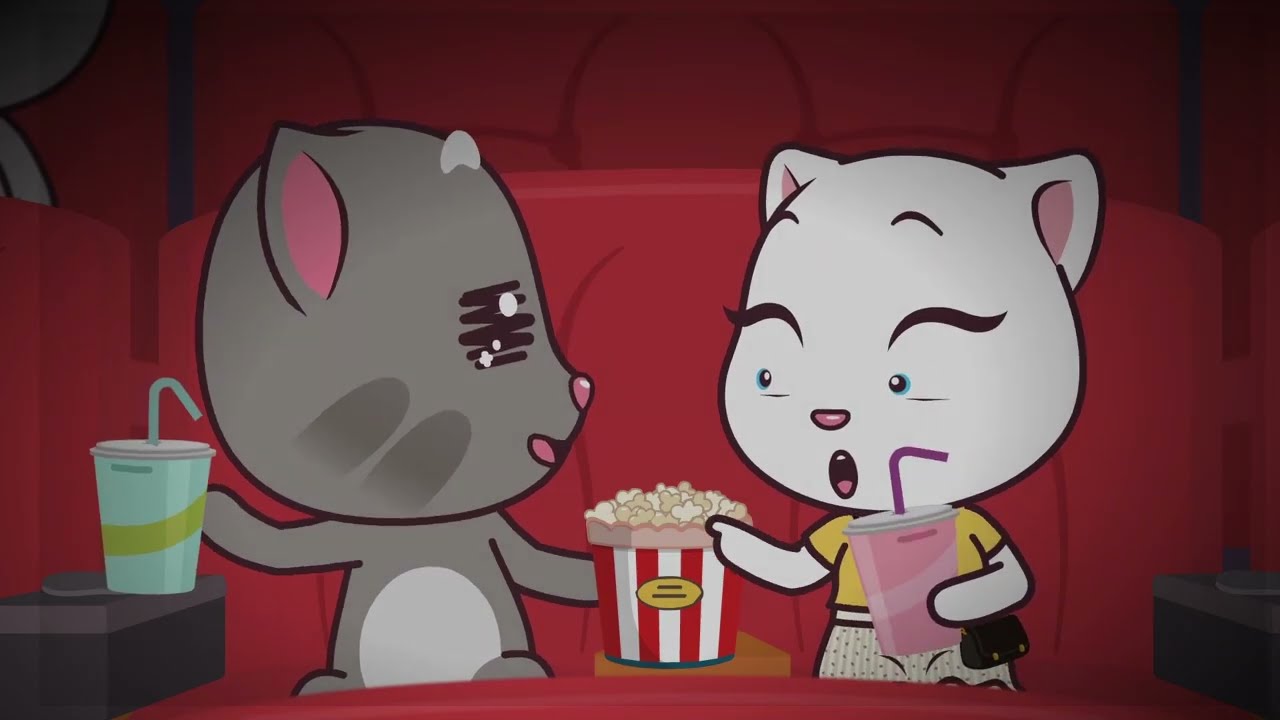 Minis #36 – The Movie Kiss
Romance is in the air! Talking Tom really wants to kiss Talking Angela, but the time's never right. Will he get his special moment?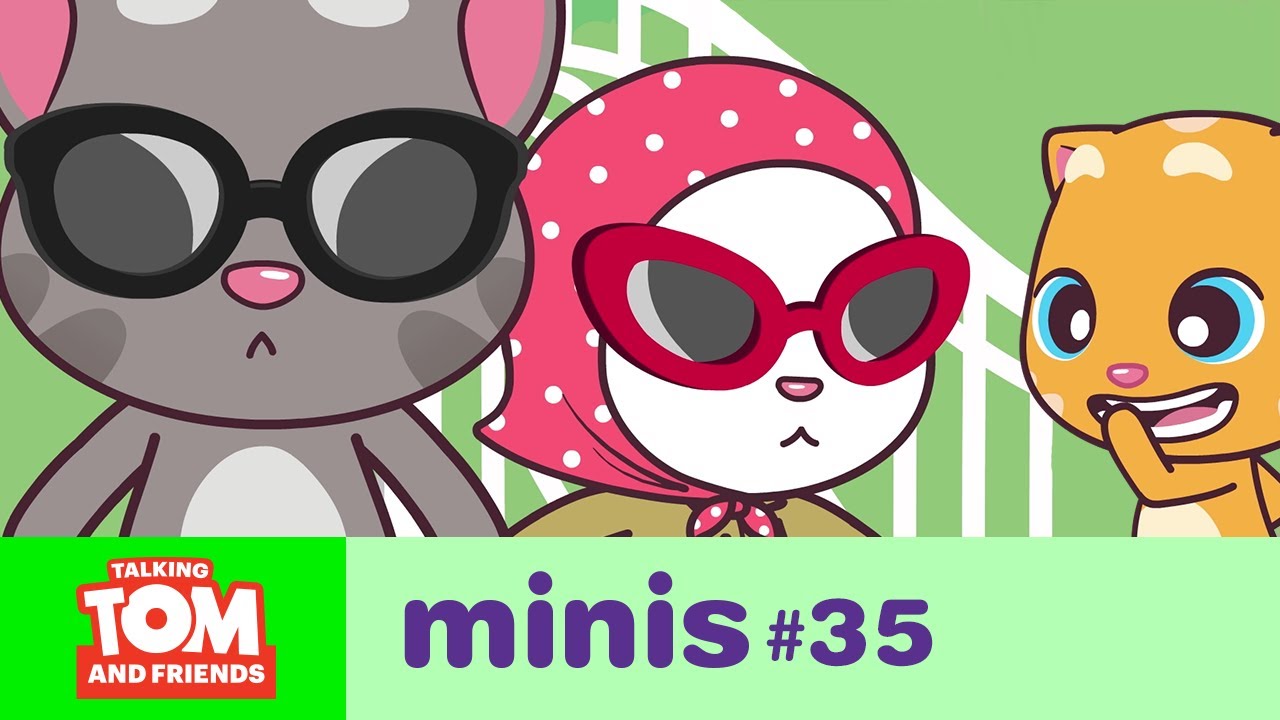 Minis #35 – Ginger the Date Crasher
Talking Ginger's the third wheel on Talking Tom and Talking Angela's evening out. What are they going to do?
Talking Ginger
Take a sneak peek into the amazing world of Talking Ginger's imagination.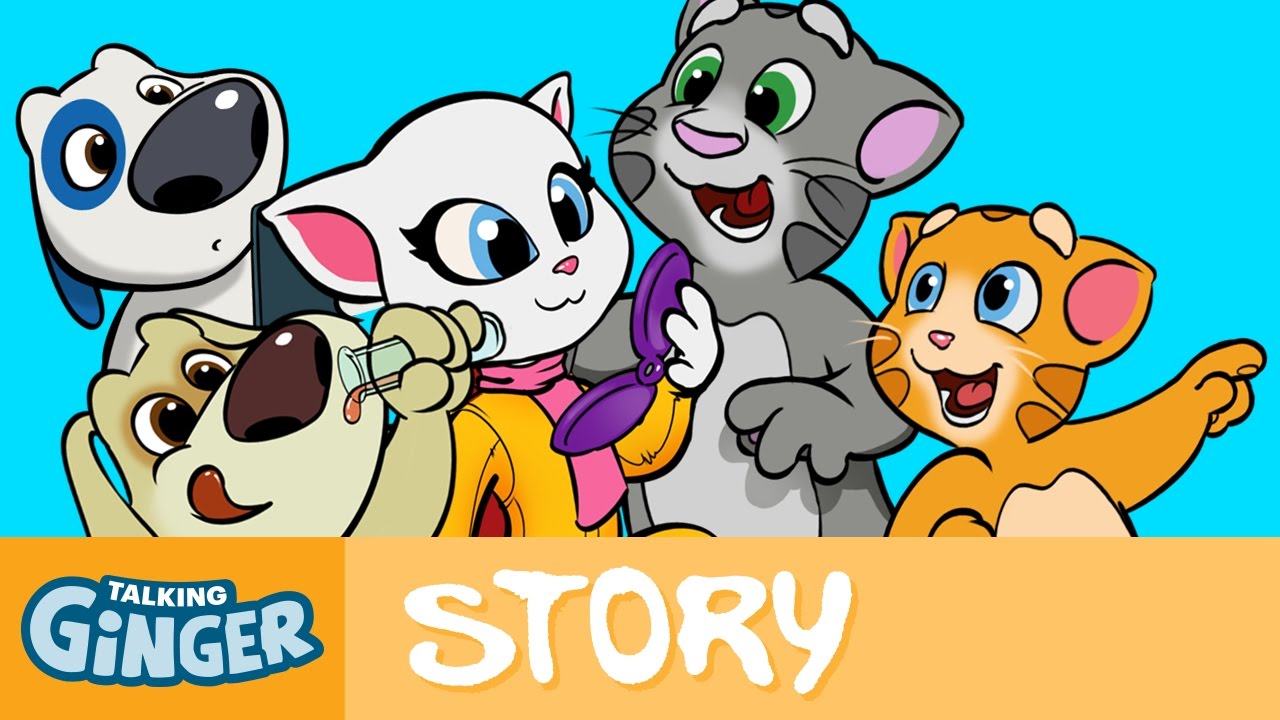 Talking Ginger's Great Story Book
It's time for the most epic Story Time of all! Nine of Talking Ginger's amazing stories are now in one place – just for you! They're filled with magic, treasure and adventure. Are you ready for the fun?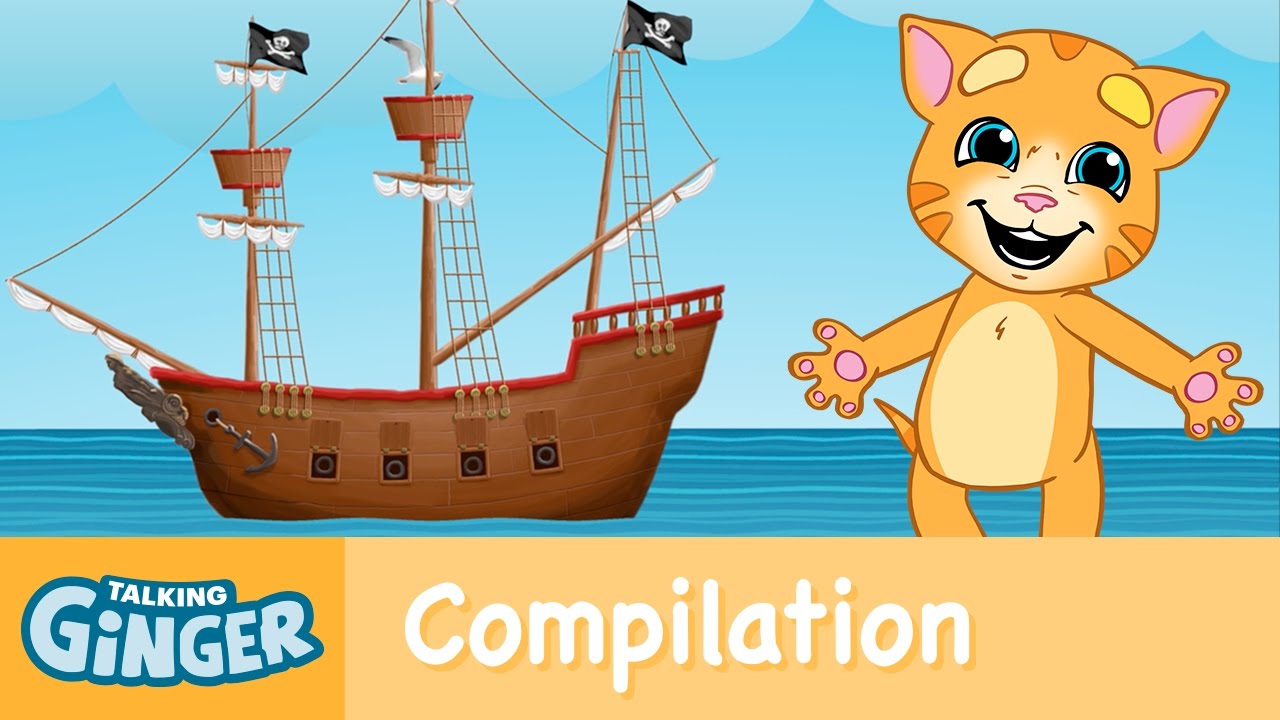 Talking Ginger Learns – Cars, Trains and Ships (Compilation)
Find out what kinds of vehicles Talking Ginger loves the most in this incredible three-episode compilation.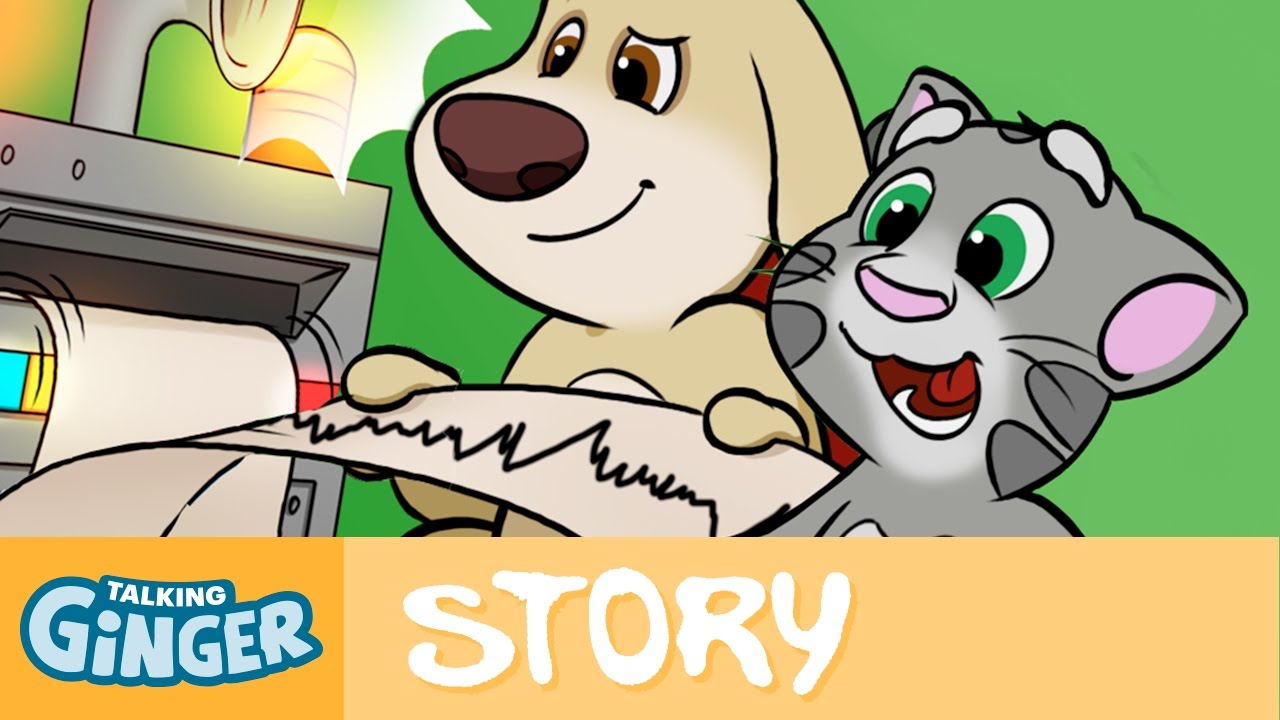 Talking Ginger's Story Time – A Visit from Space
Will Talking Ben find aliens using his invention? Let's watch to find out!