We've just won two awards! 
My Talking Angela 2 has received the Industry's Choice Award and Most Adoptable Award at Green Game Jam 2023. The awards were given in recognition of the environmental activations that took place within our game with the new Balcony Feature!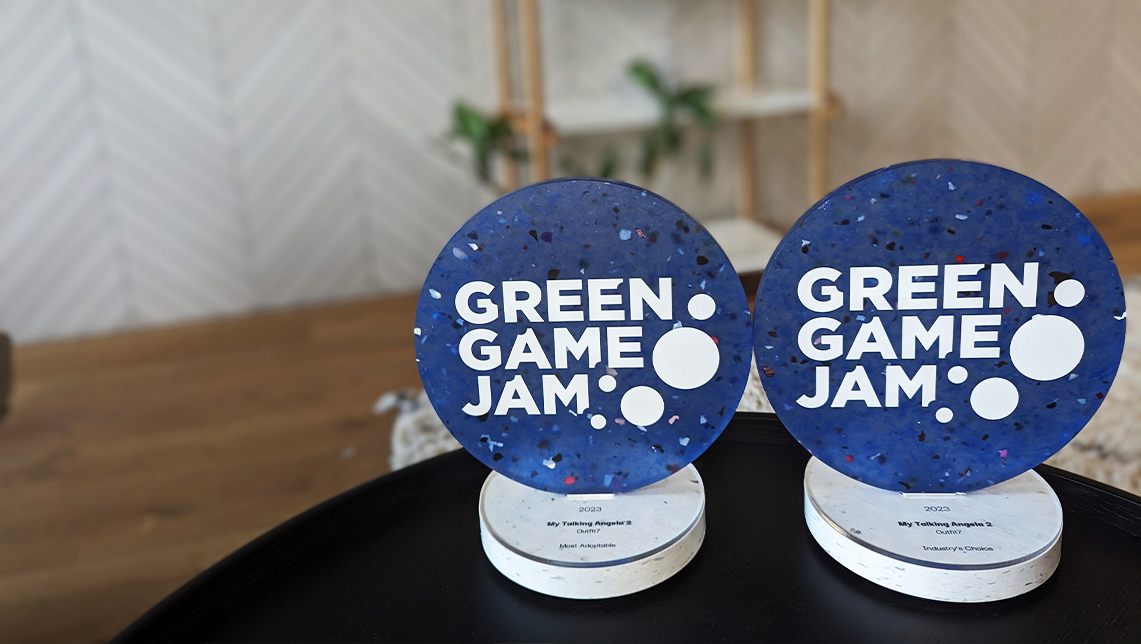 We are truly humbled and immensely proud of the whole team behind this! "We're thrilled to have been recognized for our commitment at this year's Green Game Jam Awards," added Xinyu Qian, CEO of Outfit7. "At Outfit7, we believe that it's our responsibility to take action to protect the planet and use the power of our brand, and our Talking Tom & Friends characters, to raise awareness around these important topics." 
The green actions took place in two of our titles from the Talking Tom & Friends franchise, raising awareness of the importance of protecting the natural world in a fun and engaging way. Players had the chance to make a difference, growing flowers and supporting bees in My Talking Angela 2, and nurturing a special in-game tree and its associated ecosystem in Talking Tom Gold Run.
As part of the campaign, we also donated $60,000 to Re:Wild, a non-profit organization dedicated to the protection and restoration of wildlife.
Want to share this article?