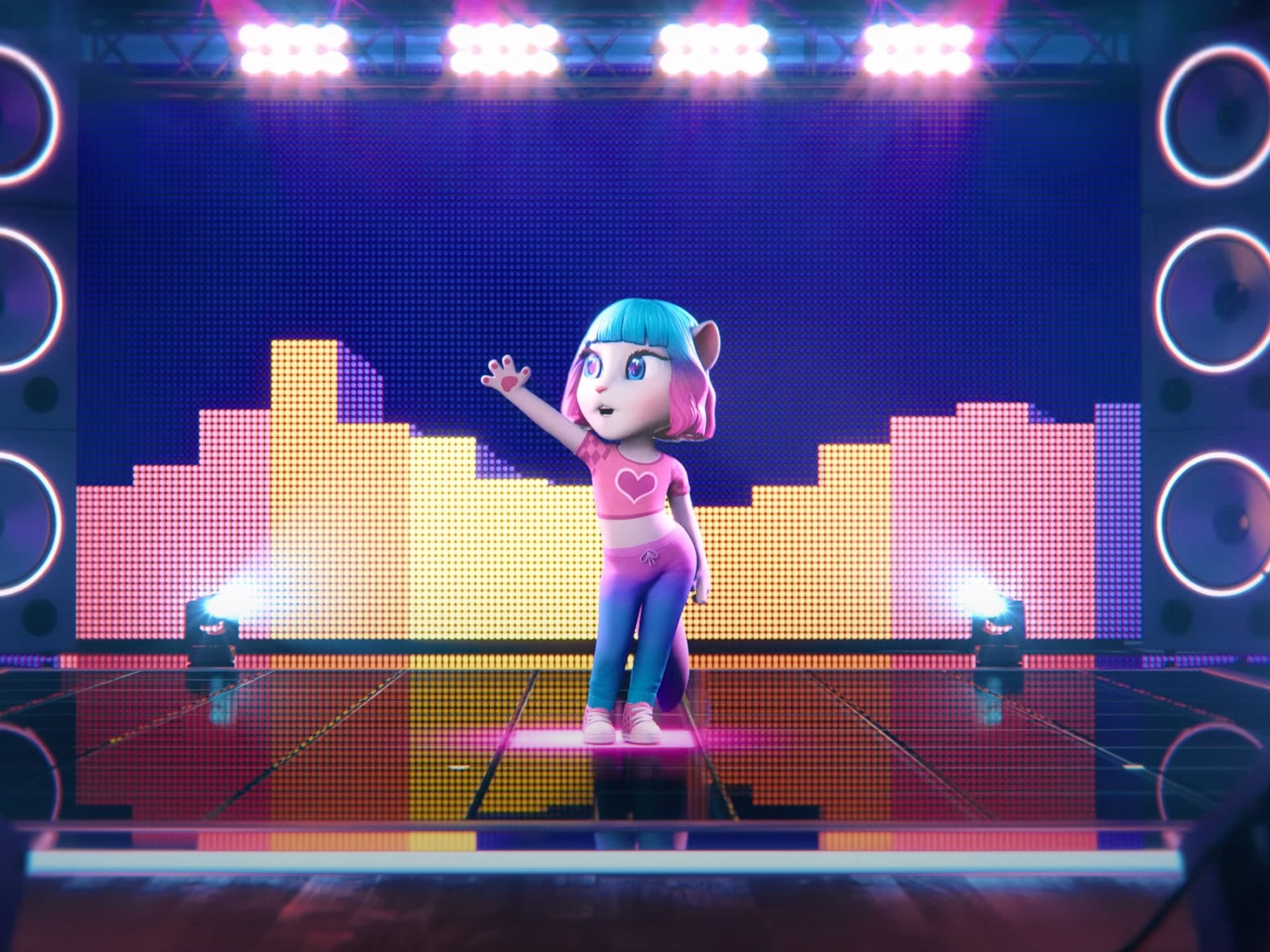 My Talking Angela 2 has had a fantastic first year! Our virtual friend experience mobile game has been delighting fans worldwide, becoming the #1 game by downloads worldwide in the summer of 2021, and recently surpassing 300 million global downloads. 
To celebrate, we've launched a new game update – featuring the new Talent Show and jewelry-making activities – as well as a special new musical release from Talking Angela. The new song, "Shine Together", and its music video have already had a great debut, with 10 million global views in just a week.
"It's been amazing to see people all around the world playing My Talking Angela 2, watching Angela's music video on YouTube, listening to the song on Spotify, dancing with her on TikTok, and more," said Helder Lopes, Head of R&D and VP of Design and Animation at Outfit7. "We wanted to do something special for them on the game's first anniversary with the song, music video, and game update – but it's the fans themselves who've made the events of this summer really extraordinary!"

Fans can now shine 2gether with Angela – more than ever! To join in on the celebrations, you can watch the music video on YouTube, listen to the song on Spotify and Apple Music, and download the game. 
Want to share this article?