Happy 10th birthday to Talking Tom! What better way to kick off the celebration than with the party of the decade! Starting today and running until August 11, 2023, players can join the fantastic festivities in My Talking Tom 2 through a special in-game birthday event. And that's not all – as part of the celebration, players will receive a generous giveaway of 100,000 in-game gold coins to make their gaming experience even more enjoyable.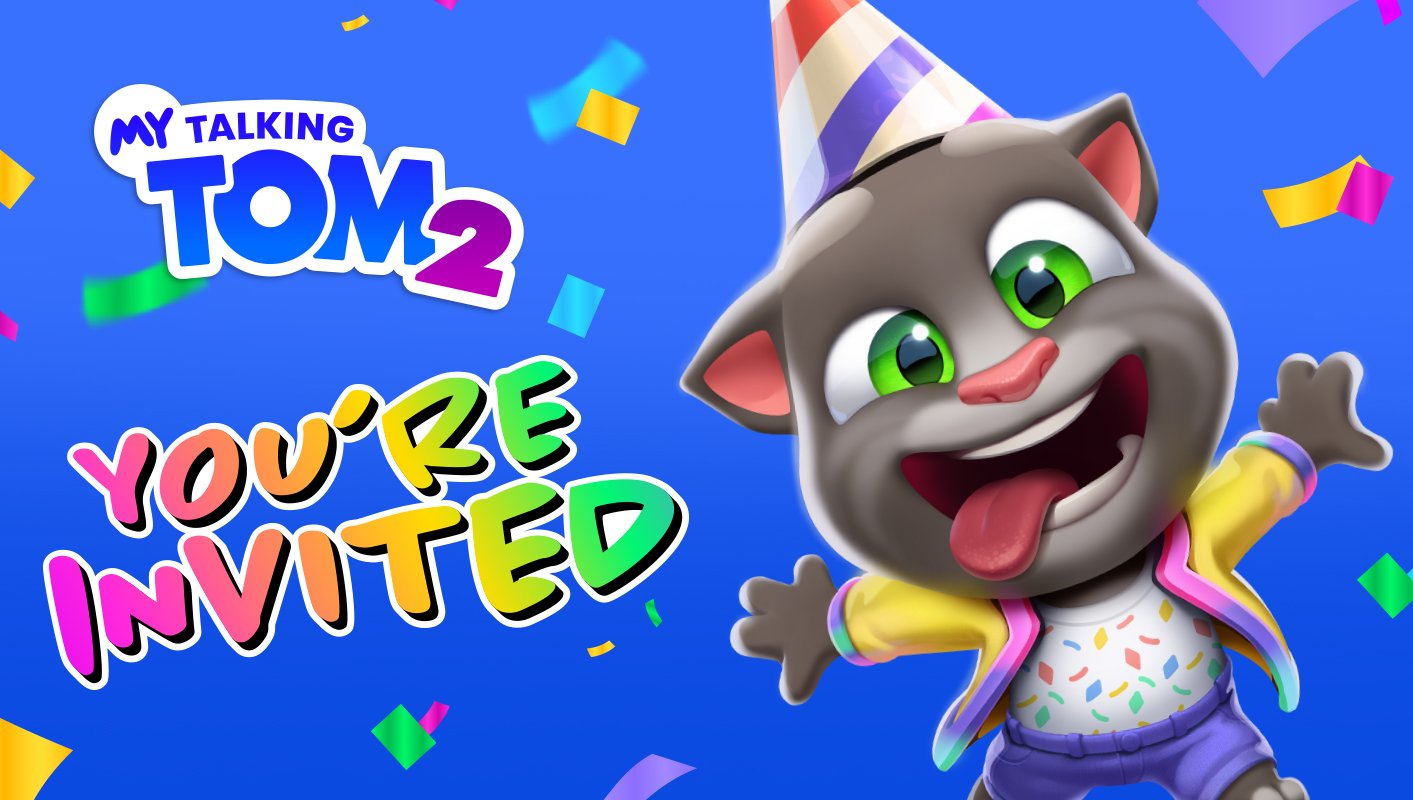 During this lively in-game birthday event, players are warmly invited to join Talking Tom's Pets in organizing a surprise party to honor his special day. The event takes place in the cozy surroundings of Talking Tom's house and is divided into five stages, each offering a unique and delightful experience. Players will have a blast engaging in fun activities like cake decorating, confetti making, and gift wrapping. And as they successfully complete each stage, they will earn event tokens that can be exchanged for exciting rewards, including a special birthday outfit for Talking Tom.
In celebration of the game's 10th anniversary, Talking Tom is feeling incredibly generous and wants to share the joy with all players by giving away 100,000 in-game gold coins. As an added bonus, the entire gameplay will be unlocked, and all items in the game, such as food, clothes, and furniture, will be more affordable than ever before.
"We wanted to create an unforgettable experience for our players as we celebrate Talking Tom's 10th birthday," expressed Xinyu Qian, CEO of Outfit7. "The in-game birthday event and the 100,000 gold coin giveaway are our way of expressing gratitude to our loyal players who have been with us throughout the years. We hope they have a fantastic time celebrating with Talking Tom and enjoy the exciting rewards we have prepared."
Want to share this article?