As someone with 12 years of experience in the finance, business analysis, and controlling world, I can happily say that I've found my passion. I currently work as a Senior Director of Finance in Outfit7 and love what I do! As cliché as it sounds, it's easy for me to wake up every morning and go to work. Why? Simple. Because I know that I'll be working with amazing individuals, engaging in fascinating projects, sharing knowledge, and continually developing my expertise.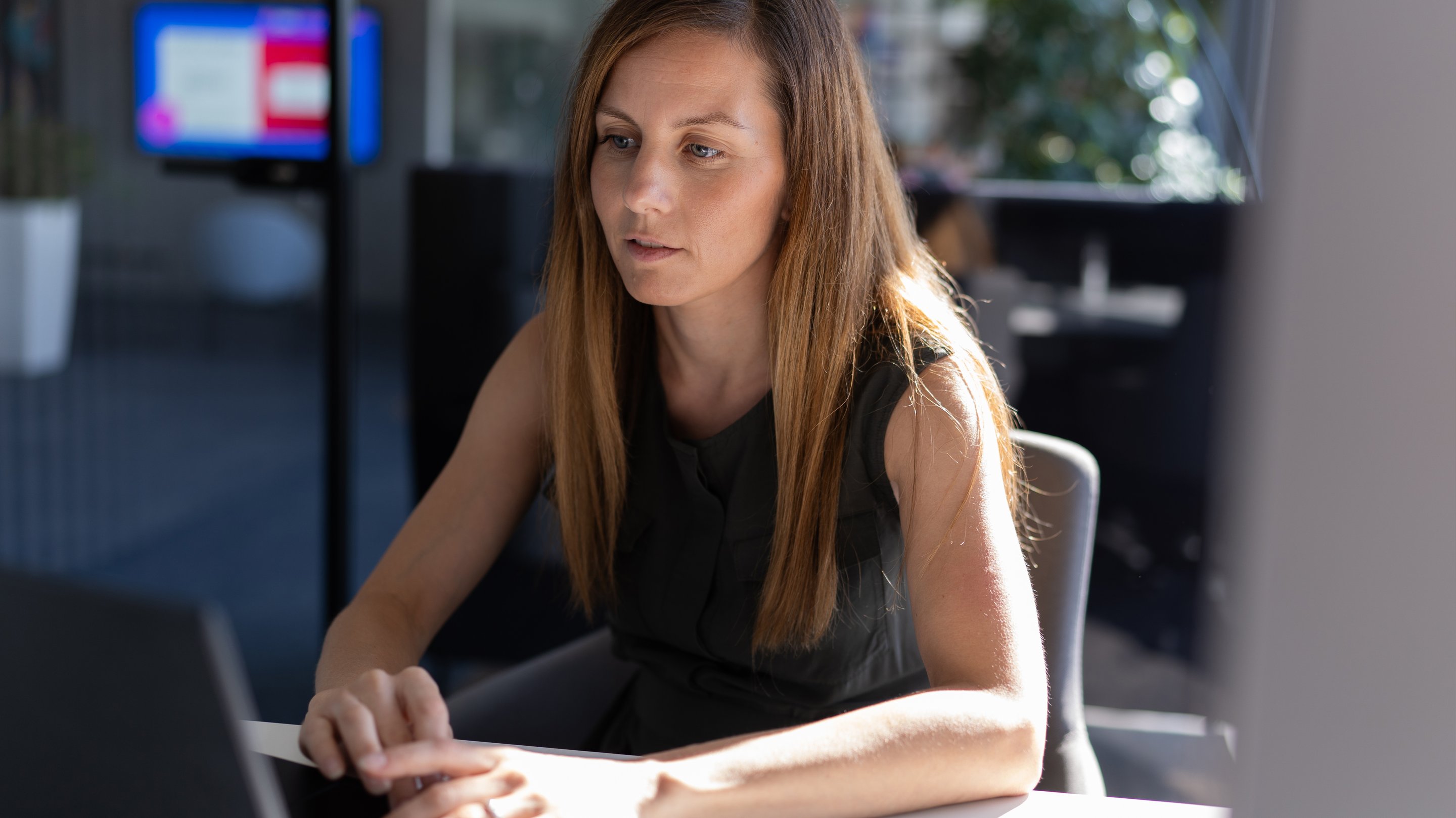 So, What Exactly Do I Do?
While to some it might seem like a business and financial analyst spends her day analyzing business data and browsing through financial statements, let me tell you, to me it is so much more. Business and financial analysts have a comprehensive perspective of all the operations of a company. We're able to see the big picture and notice how all the cogs in the machine work together in unison. By collaborating not only with the finance and accounting departments, but also with sales, distribution, marketing, production, analytics, and even legal, we have a complete 360° view of the business. And it's this holistic view that enables us to understand how different functions interconnect, and how various decisions contribute to the overall success of the company.
Ever heard the expression "content is king"? Well in my area of work, context is king.
Trying to interpret and understand financial information without context is futile. Plain and simple. We're always thinking of how to connect financial data with business insights so that we focus on the right things in the right way. In other words, we always ask ourselves how and why something is going to impact the bottom line. Keeping this in mind makes things like analyzing how cost-efficient something is, or calculating the profitability or return on investment of a project, easy and fun (to some at least!)
Lastly, having a proactive mindset is crucial in this field. I'm always looking ahead for things to analyze, and identifying ways to add value to the company. The problem-solving and analytical nature of the role helps us reflect on the past, evaluate the present, and better plan for the future.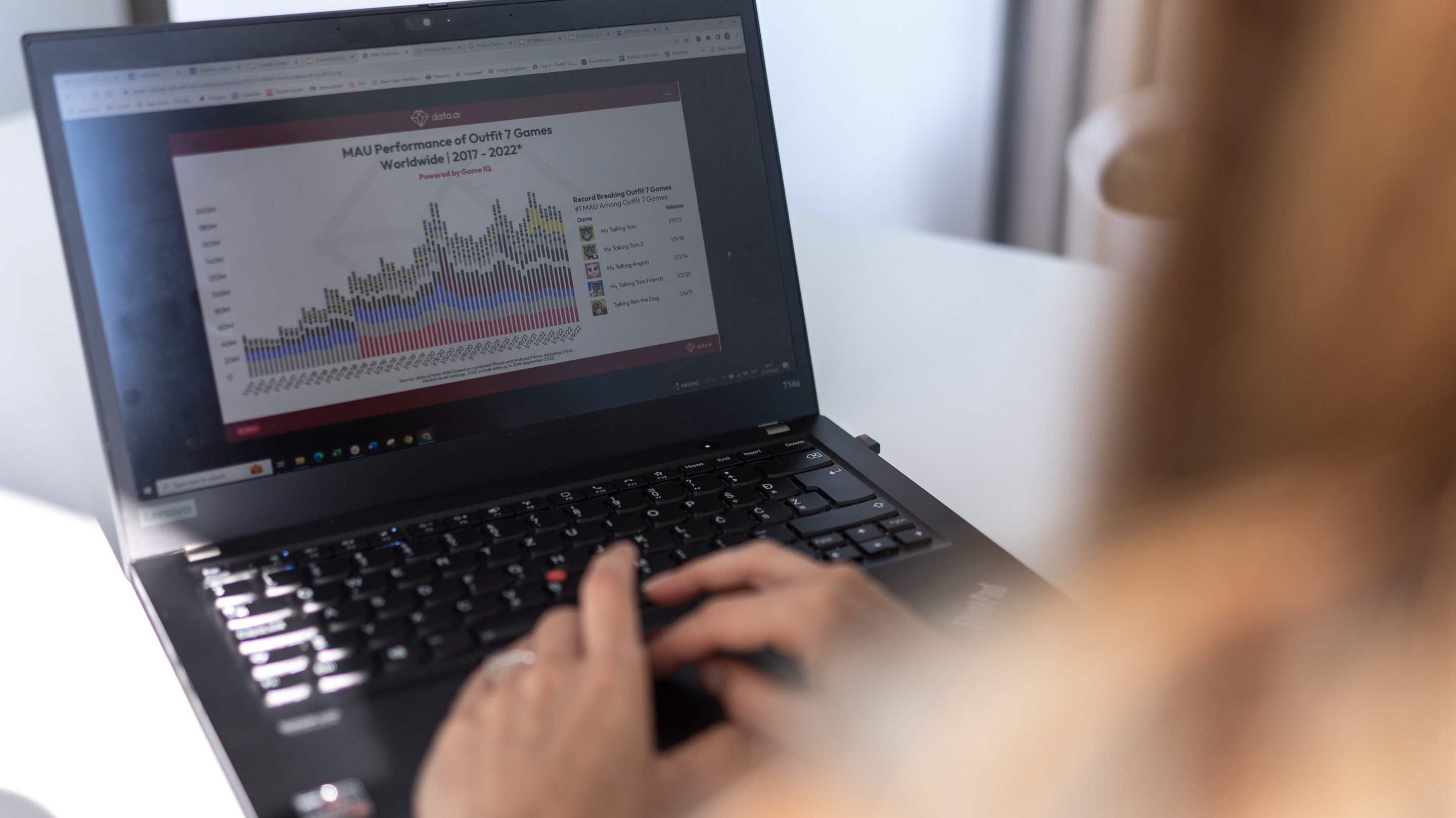 The Role of Business Intelligence at Outfit7
At Outfit7, our financial controlling, or business analysis, department operates under the umbrella of business intelligence. Not in order to hide, but because we believe that business insight is absolutely necessary if our job is to be done well. A company needs to understand who it is, how it performs, and in what environment it operates, and then make business decisions based on that understanding. Here our role stands out.
The Business Intelligence department acts as a central hub for all of our business and performance analysis, market research, budgeting, risks, investments, and valuation analyses. And although we are a small team, we're included on a cross-department level and work on major corporate projects, where we provide valuable input for strategic decision-making.
Impacting the Company's Future
The role a financial and business analyst holds is so important. By referencing internal performance insights with market trends and the company's strategy, we bring added value to the organization. Our financial insights, forecasts, and analysis help guide strategic initiatives and shape the direction of the company.
What's more, our integrated analysis helps in developing risk management strategies and ensuring long-term financial stability. By being part of this process, we help the management team steer the company's direction, driving business growth and profitability.
A Passionate Team
Business focus is important, as it relates to the role of financial controllers. But there's more to it than that - it's also part of Outfit7's culture. It's where we're encouraged to use our experience, expertise, and creativity to make an impact and drive changes. Performing our job with diligence and focusing on the right things, but also being curious in bold at the same time.
I have a great team around me, one that is passionate, curious, and interested in financial data, but also in the broader perspective of the company's goals and business model, day-to-day activities, and market trends.
And, at the end of the day, what goes around comes around. The more passion we put into our work, the more satisfaction we get out of it.
🚀 Ready to Lead the Financial Frontiers? We're Hiring a Senior Financial Controller!
Unleash Your Finance Skills! Drive business growth and profitability with strategic finesse, shaping the company's destiny. We need a visionary Senior Financial Controller to join our dynamic team! Click here to seize your opportunity.
Want to share this article?