If you haven't heard the news yet, our Talking Tom YouTube channel just reached 30 Million subscribers and we couldn't be happier about it! To celebrate this milestone, we wanted to take the time to highlight the people behind the success of our video content. 
It may seem obvious, but we really care about video and how it's made. So, how does a video production team operate in mobile gaming and video entertainment? Great question!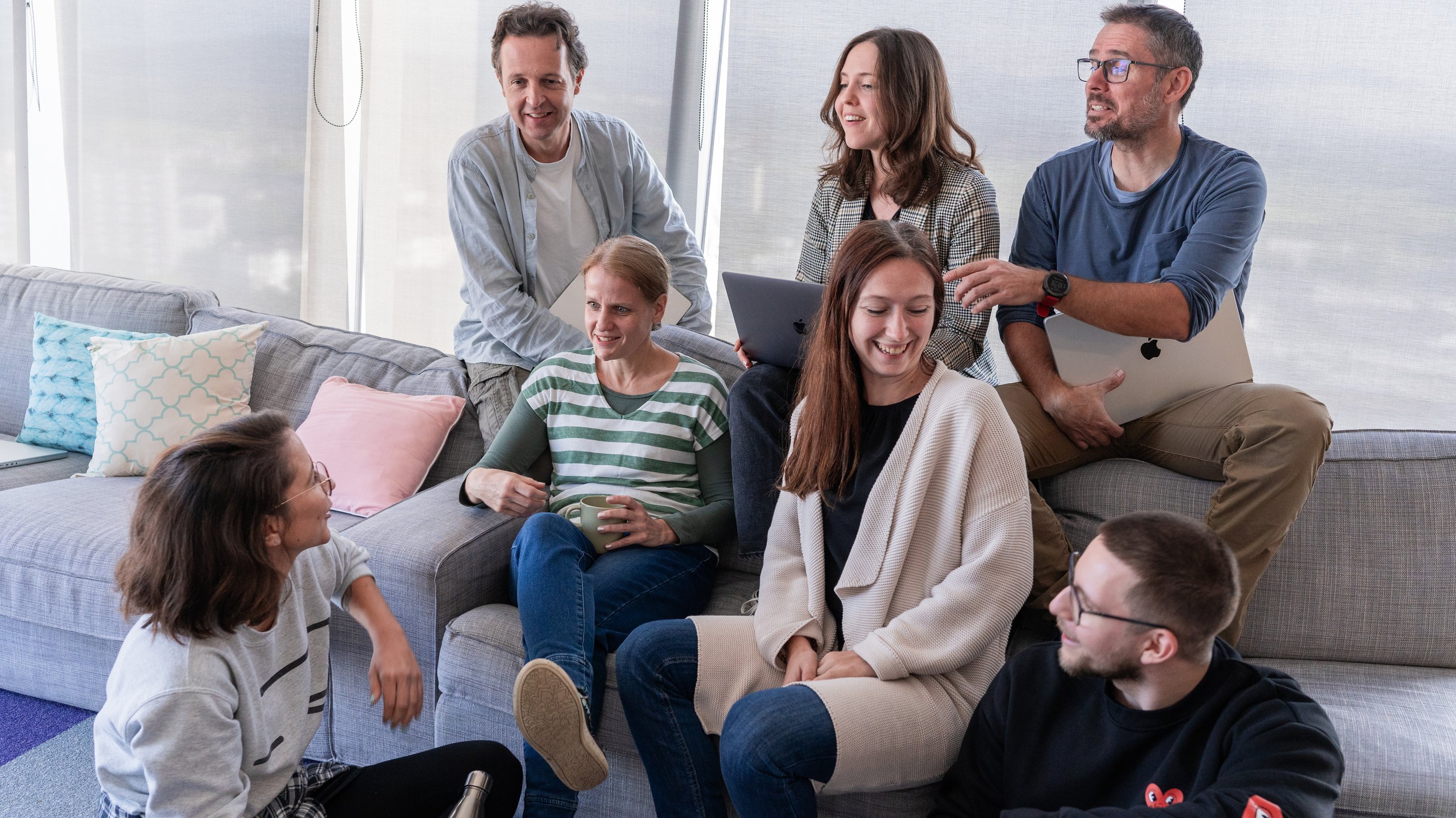 It takes a village...
In the vast and ever-evolving landscape of YouTube content creation, it takes a dedicated and diverse team to achieve success. It's important to note that while everyone involved, – including our partners, studios, and writers – contributes to our success, we want to spotlight the close-knit collaboration within our daily working teams, which includes production, video editing, and platform management. This synergy extends among approximately 100 individuals, including freelancers and external studios, all of whom play a crucial role in our content creation efforts.
Additionally, the vital connection between our YouTube success and distribution teams, especially the marketing and video distribution teams, cannot be understated. They work tirelessly to create high-quality video content for game updates and launches, including cinematic game trailers, premium gameplay videos, social media videos, and other promotional activities.

Fostering autonomy and collaboration
Taking a closer look at how our teams function today, they currently have the following roles:
Content Platform Managers

Producers

Content Writers

Animation Directors

Content Editing
At the heart of the operation is the Content Platform Management team. Equipped with the know-how to handle video content distribution, monetization, and advanced data analytics, and with a keen eye for industry trends, platform managers look for opportunities in the market. Essentially, the team is there to make sure that our video content gets as much exposure and reach as possible.
"With over 100 million subscribers spread across 17 YouTube channels, and millions of viewers, we're definitely doing something right!" - Ana Lapanja, Lead Content Platform Expert.
Producers, on the other hand, play a pivotal role in the creative process. Relying on their business and organizational skills, they are in the driver's seat, ensuring we can deliver a range of video formats, from shorts and series trailers to TikTok videos. They work closely with the creative, distribution, marketing, and content platform management teams to make sure that projects are delivered according to quality standards, on time, and within budget.  "We're also involved in the research, production and testing of new formats, while making sure we safeguard brand's identity" comments Gorazd Gleščič, Video Content Producer.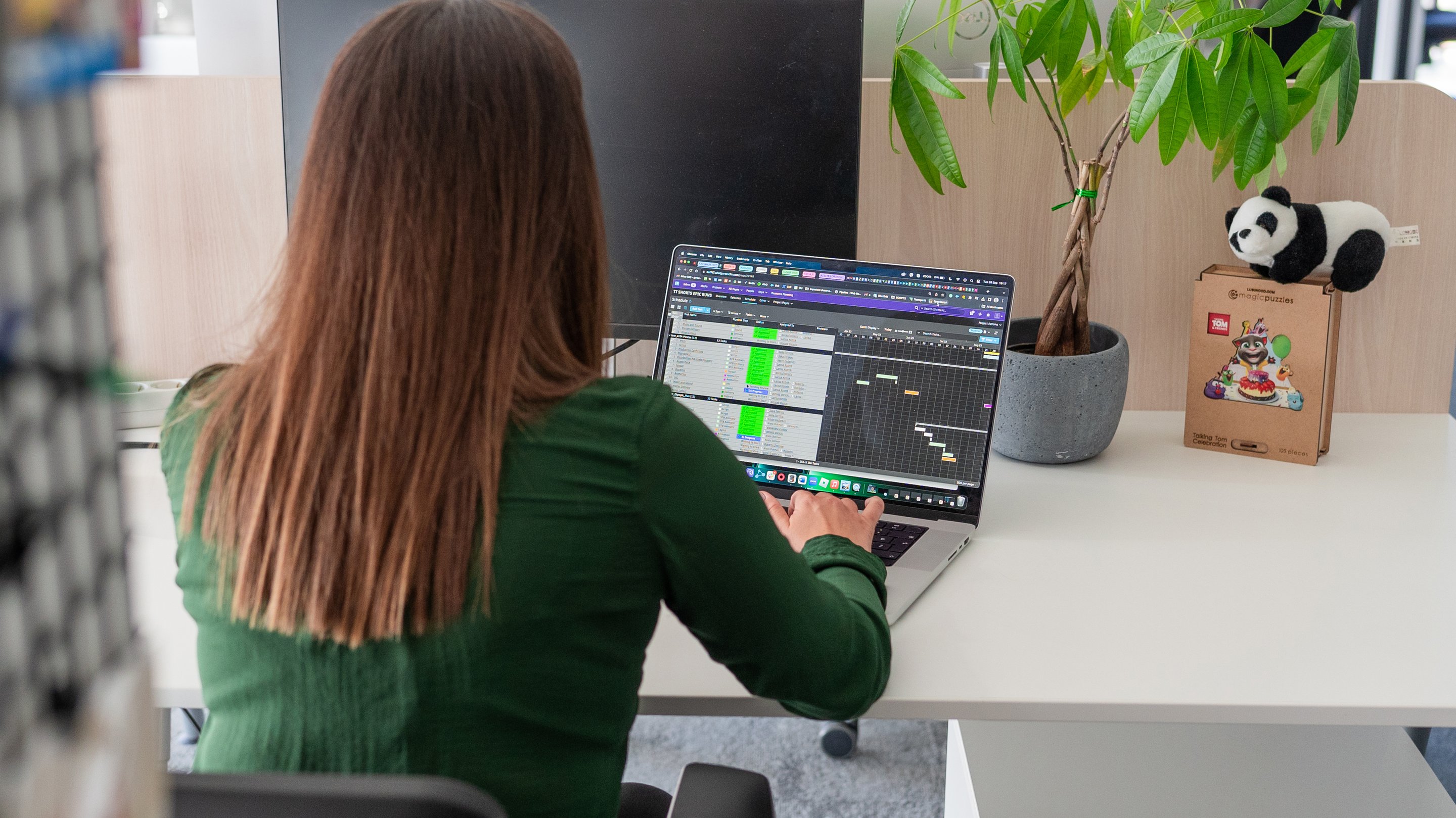 The art of storytelling falls on the content writers. These writers have the task of coming up with narratives within the Talking Tom & Friends universe in a way that resonates with our diverse audiences. Their focus is on crafting stories that are entertaining, and that  include meaningful values and positive messages. Our writers also lead the research of the narrative universe, creating new formats and adapting content to the ever-changing trends of the market.
Animation directors oversee the entire creative process, from script to final product. First, they collaborate closely with writers to develop the concept for each animated project. According to Larisa Kotnik, Video Content Director, it usually goes something like this: "A couple of us sitting in a room, debating and sharing ideas, dropping in a personal story, writing and erasing stuff on the whiteboard until one of us gets really hungry ... or we get kicked out of the room! After a couple of sessions like this, we end up with something we are all passionate about. The writer does her magic and the script is born!"
Next, the script goes to storyboard creation where all the written ideas are actually drawn out. The storyboard is used as a sort of visual blueprint, and is sent to an external studio where the final video is pieced together by a very talented team, including layout artists, animators, lighting and rendering experts, compositors, and sound designers.
"As a director, you try to make sure all the artists in this incredibly long and complex process work in synergy, ultimately bringing to life the creative vision," adds Larisa. "You are always steering the wheel in this or that direction, cautious not to hit a tree or a sneaky pothole in the road. If all goes well, we have a product we are collectively happy with at the end of the day."
Last, but not least, let's not forget the Content Editing team. They play a crucial role in the final stages of preparing master files for publishing,  as well as repurposing existing content from our series and games to give it a fresh spin, and creating various video formats such as compilations, live streams, and clips. Sticklers for detail, this team makes sure all data is well-organized and that all content is properly stored for easy sharing. They also keep an eye on production and distribution processes, making sure everything runs smoothly. And they're always there to handle server issues and provide tech support, making sure we stay sharp, efficient, and adaptable, and can always  meet brand and market needs.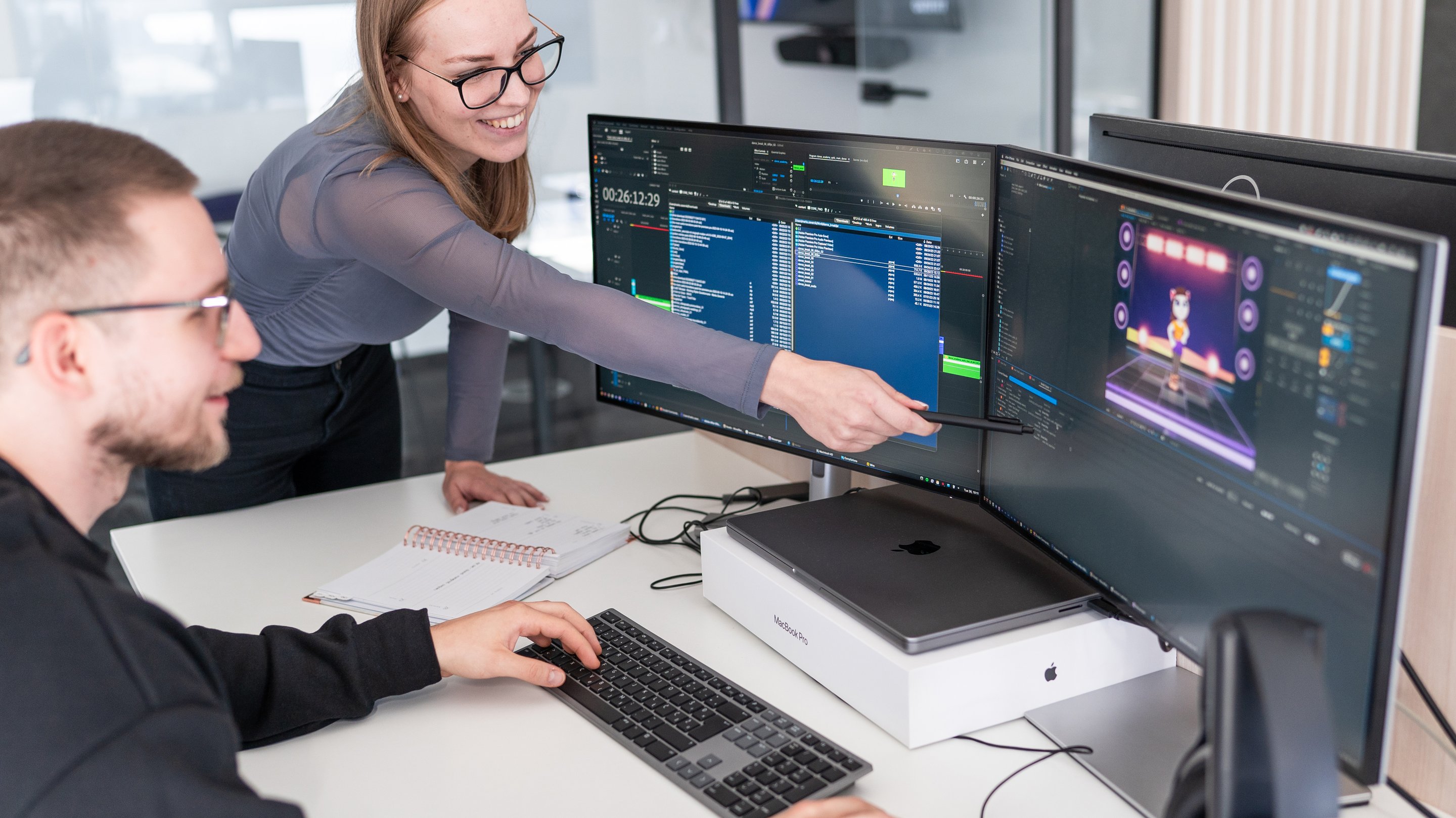 The Creative Process: From Idea to Publication
In a nutshell, creating content for the channel involves several critical phases:
R&D Development (Ideation Phase): The R&D determines the purpose, brainstorming sessions, the core audience, and new formats, styles, and market research.

Pre/Production: This phase involves budget approvals, talent hiring, script creation, and storyboard animatics.

Production: Where the actual animation production takes place, along with quality assurance checks and progress reporting.

Post-Production: Raw content goes through audio design and final editing for various platforms. It's also prepared for publishing, including titles, descriptions, and promotional materials.

Distribution: The final video is distributed across various platforms, including YouTube and Talking Tom & Friends TV platform. Also, videos are published on OTT (over-the-top) platforms such as Netflix, Kidoodle TV, Tubi, Future Today and HBO Max. We then gather viewer feedback and analyze it to see how things can be improved.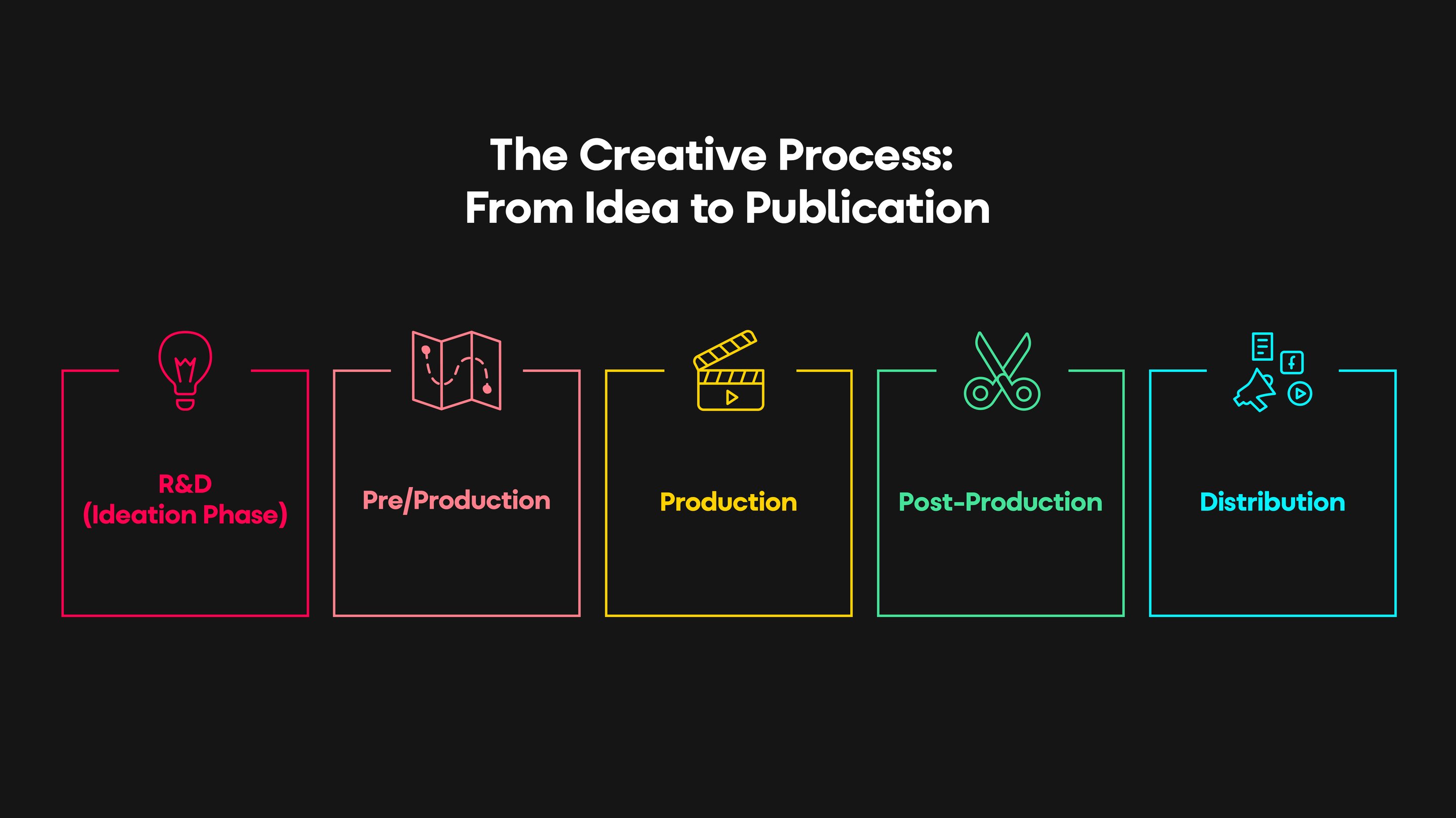 Our episodes usually go live on YouTube on specific days and times each week. Sometimes we change our publishing times, and this can be for a variety of reasons - we have a special episode, or we have a test, or there are last-minute quality checks. You'd think a small delay wouldn't be a big deal, right? But when there's a delay, there are usually many emails and messages from viewers asking us when the new episode is coming out. We are grateful and amazed that our viewers care so much!
Looking ahead. 
For our future plans, one thing is clear, we're in the business of entertaining millions of viewers worldwide. With that in mind, we are currently airing season 3 of Talking Tom Shorts on YouTube, and working on a completely new 3D animated series, as well as another exciting new series, Talking Angela: In The City.
Our success doesn't mean that there are no challenges. Coordinating a call between Los Angeles, Slovenia, and China, for example, is never exactly easy. Picture the scene: in Slovenia the workday is winding down, while in LA dawn has just broken and Kevin, our principal writer, is only just gearing up for the day, while in China it's practically tomorrow already. And just when you think you've figured it out, Daylight Saving Time rolls around. Joking aside, when we do manage to get everyone on a call, the sense of teamwork makes it all worthwhile. 
In the end, our journey to 30 million subscribers is one we can be proud of.  It is a true testament to the power of collaboration and innovation, and to a dedication to creating high-quality content that captivates fans worldwide.
Want to share this article?