How I got started in the Gaming Industry
Like most of us in the gaming industry, I was a pretty hardcore gamer growing up. I remember starting out smashing buttons on the Commodore 64 and then transitioning to playing PC games like Dune 2000, GTA, and Unreal Tournament. The pinnacle of my gaming career has to be when I was pulling all-nighters playing AoE2 with friends and then going to school the next day to write exams, running on maybe two hours of sleep!
When I got a little older (and a little wiser) gaming made way for computer science, and I put my sole focus on getting as much programming experience as I could while finishing my exams. I finished my studies and ended up as a full-stack software developer, starting out on backend code, front-end application development, and database work. Eventually, I moved on to mobile app development and did some indie game projects, which is when Outfit7 started appearing on my radar.
I first started hearing about Outfit7 when stories about the company's success started appearing in the news, and then I heard more about it from colleagues who shared insights on what it was like working here. For me, it painted a picture of being a company with a strong culture and an amazing working atmosphere. One day I received a phone call from a recruiter asking me if I was interested in taking on a new challenge. Intrigued, I applied and was hired as a UI developer working with the Unity game engine. As a fun fact, an agency was hired to be looking for a Game Designer at the time but then I popped up during the screening process and got approached. The rest is history. 
I still remember my first day like it was yesterday. I was given a tour of all the office floors to meet everyone. And that very evening I joined a party celebrating the 3 billion game downloads milestone that Outfit7 had just hit. It was an almost immediate confirmation that working here was indeed going to be awesome!

Learning the ins and outs of Game Development
From day one, the onboarding plan allowed me to quickly get up to speed and slowly start filling the gaps I had in my game development knowledge. I had to learn quite a lot given that I was making a big shift into game development, but everyone around me was extremely supportive as I learned the ropes. This is another hallmark of Outfit7's culture that has stuck with me and something that, to this day, we strive to continuously nurture. 
The responsibilities I was given from quarter to quarter grew quite quickly and this allowed me to grow further. I appreciate that at Outfit7 your career path is taken seriously on a longer timeframe. So, my path took me from driving bigger features on flagship games to eventually being the Dev Lead on a major project where I was managing several developers. I started out being responsible for driving the development of minigames for My Talking Tom and My Talking Angela, and eventually led Games Lab, a division for developing prototypes and trying out new game mechanics. On the game Talking Tom Pool, which we made with our own C++ game engine Starlite, I eventually ended up in the Dev Lead role.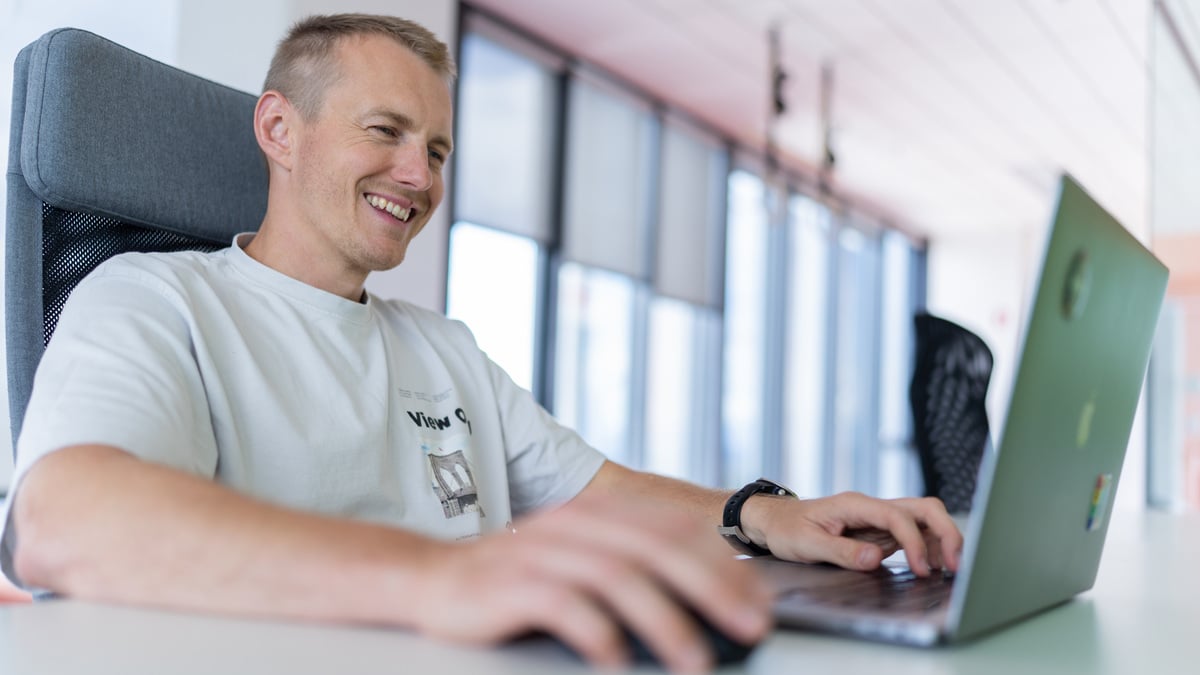 During the hiring process, I remember being asked about my aspirations. I mentioned wanting to take on new challenges, work with people, and one day be in a position to lead others. The hiring manager and VP of Tech at the time explained that they saw this potential in me and that I could potentially become a team manager in the future.
I believe that spotting this potential as early as during the hiring process plays a big role in someone's career. It is a reassurance for the individual that there is the possibility of pursuing a specific course on the career path, and for me, it added belief in myself.
If there's one thing I've learned, it's that in order to grow further you've got to seize opportunities that arise. I found myself in a situation like that when I was invited to switch to a Tech Director position and fully leave programming behind. At the time the company needed someone to take over the hiring of game devs and QA engineers for the Barcelona studio, and to eventually lead the whole department. The position would be purely managerial and would involve coordinating the project pipeline of engineers on games projects. The funny story here is that one year before being offered this opportunity, I had told myself I'd never want to become a tech manager. But I ended up testing the waters and was allowed to lead two runner games, Talking Tom Gold Run and Talking Tom Hero Dash.
Leading Engineers and Projects to Success
Fast forward a couple of years and I couldn't be happier to be in the position that I'm in today. I enjoy my work as I get to deal with people, relay essential information across departments, and consider business sense when making proposals about hiring and staffing of projects. 
Today, I am one of the Senior Directors of Engineering and I mainly focus on people in our Technology department, more specifically game developers and QA engineers. I focus on their growth, guiding them towards suitable challenges, and making sure they deliver on company objectives while being in line with business vision and expected approaches. Another critical aspect of the job is ensuring alignment among Directors of Engineering regarding criteria and expectations.  This includes providing support to employees in setting personal goals, defining criteria for salary increases and promotions, designating experts for project leadership roles, and effectively addressing staffing needs and challenges across games projects while considering production plans.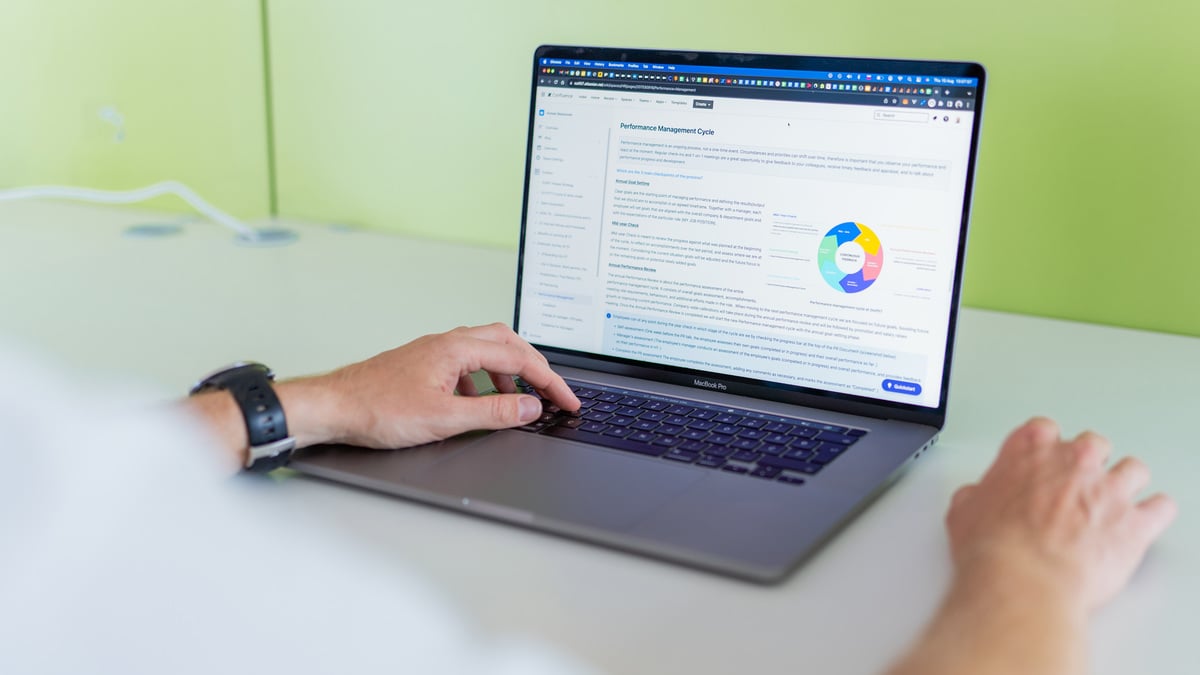 Over the years, I've cultivated a diverse skill set for my role, primarily through internal workshops. Our work environment is fast-paced and dynamic, and this training has proven invaluable in translating theoretical knowledge into real-world applications. With every new initiative and assignment, I've embraced fresh challenges. This has helped me to effectively put newly gained insights into action and to refine my skills. Additionally, I frequently scour our internal library for books to read. For instance, I found "Emotional Intelligence 2.0" particularly insightful.
Looking back on my journey, there are a couple of things that I've realized along the way. Not every engineer's career path necessarily has to be focused on becoming a manager one day. Not all experts share the same aspirations to lead people, and I see this as a career crossroads; to either grow further as an expert or become an engineering manager. 
The first path is all about having an advanced understanding of a company's technical aspects. You become the go-to person thanks to your strong expertise. The second centers around helping experts grow in their careers. The latter is best suited to people who are motivated to collaborate with others, understand their perspectives, forge and build connections, offer guidance, and provide support. It's important to acknowledge that not everyone will feel at home in this role, and that's perfectly fine. Think of it as just one of the many exciting career options out there.
Want to share this article?