Are you trying to break into the video game industry as a User Interface (UI) artist? Or are you an experienced User Experience (UX)/UI designer wishing to migrate to mobile games? Either way, congratulations! You've decided to embark on a fabulous adventure as the creative force behind experiences millions of players will enjoy around the world.
With 20 years of experience in the UI/UX field, 4 of them as the Head of a Digital Studio, and now as the Art Manager of the UI team in Outfit7 responsible for producing art for our latest game, Mythic Legends, I can't stop loving this job. I love this field and the type of mindset that we have here at Outfit7, and know that you will also enjoy working in the gaming industry.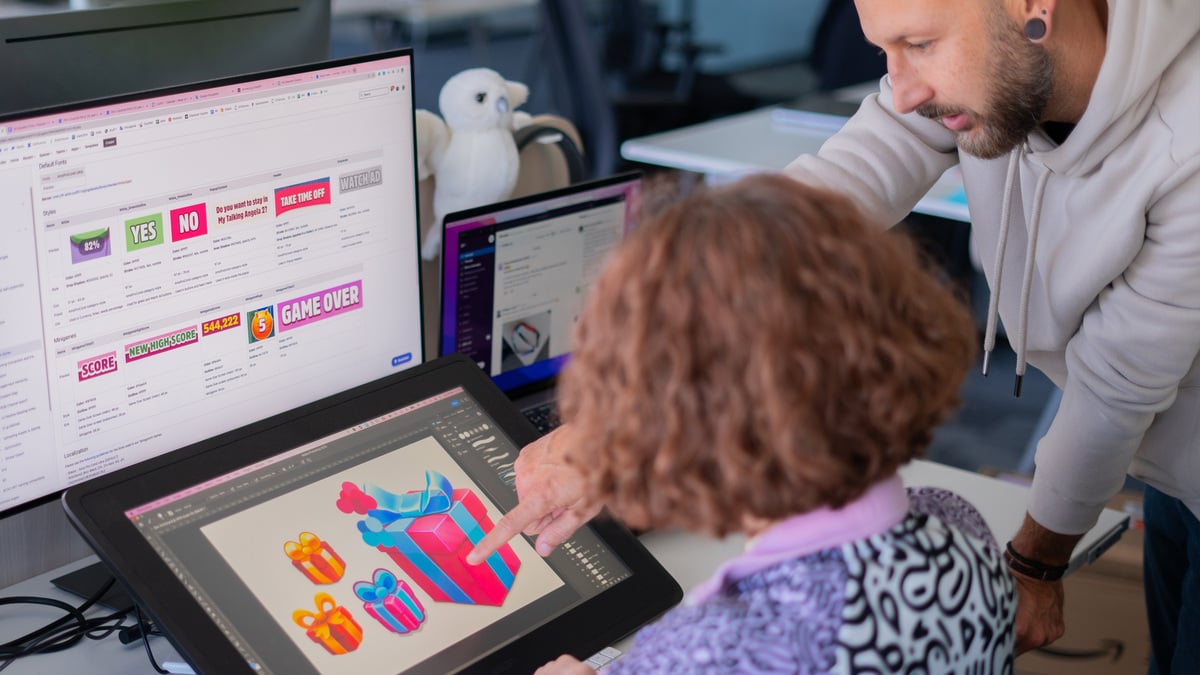 As the person in charge of assessing and hiring new professionals for our UI Team, I have looked through countless CVs and portfolios and conducted multiple interviews. Oftentimes, I see applications from UI artists with no experience in Game UI design. Either they are:
Young professionals fresh out of college who have not yet had a chance to work with what they want, or

Experienced UX/UI designers or even web designers looking to enter the mobile gaming industry.
And in both cases, we tend not to see any mobile gaming cases on their portfolio, which makes it really tricky to imagine if they are able to perform on our games, regardless of how experienced they are.
As you are likely aware, your portfolio is the most vital part of why you'll get hired by a studio and there are many ways to build it so as to stand out from the rest and prove to recruiters that you are worth investing in. But how do you go about this when you lack game UI experience in the first place?
Make it up!
No, I'm not saying that you are going to fool anyone by making up past experiences, but I do expect that you will come up with a fictional case description to showcase your creativity and thought process. Why? Because fictional projects are just as important as real ones, as long as they have real characteristics and clear goals. All you need is a briefing: a set of instructions or directions that make the case feasible.
Example 1: Create a short description of a game you'd like to design
Let's say… "A mobile game for teenagers [target] that happens in the middle of a green and purple fantasy forest [environment], where you are some kind of a fairy character that needs to solve puzzles and survive daemons attacks [a clue of possible features] in order to keep the balance in that world."
I just made this up, really. I don't believe I would pitch to have this game developed 😆. However, in this description, I expressed just enough material for me as a UI designer to use in the interface I'm about to create.
Next, go one step further and define your thought process on how you will go about solving some UI decisions. For example:
What will the buttons for attack and defense look like in this game?

If you are thinking of having in-game currency (maybe diamonds and coins) how will the counters look like and where will they be displayed?

What will the menu/settings of this game look like?

Pop-ups are very important assets for mobile games. What if you design a game-over pop-up as an example?
It's quite some work indeed, but think of it as building a case that represents a huge part of your future job if you get the position, it's an investment. You don't need to create the character and the forest, you can take an image with similar colors from the internet and blur it out so you have a simulation of what your buttons and popups will have underneath.
Some of you might be thinking to yourself right now and saying: "oh, but I don't have such a huge imagination regarding game design and so on."
Ok, fair enough, let's go another way then:
Example 2: Use an existing game and suggest improvements to it
There are thousands of hyper-casual games in the market today. These games have very simple UI and generic elements, and if you were to move from one hyper-casual game to another, basically nothing changes.
Important: If you have ever played one of our games, you will know that this is not what we do. Every UI element we create is very customized for each game we make, adapted to that specific target and specific theme. The game-over popup of Talking Tom Hero Dash i.e. is quite unique and doesn't fit Talking Tom Gold Run. Even though they have similar mechanics and similar audiences, they have a different "look and feel" and perform in different environments.
So, with that in mind, show us an original game screen/asset, explain what you hope to achieve by changing it, and then showcase the final result.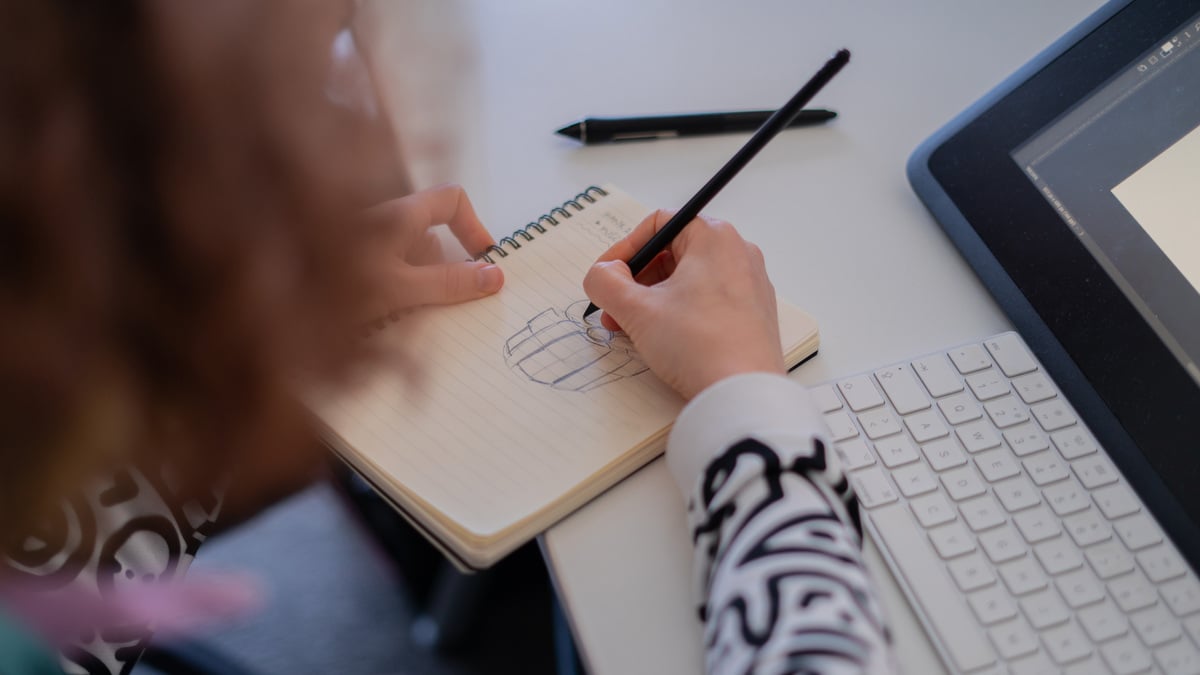 Your goal here could be:
"I feel like the asset doesn't fit the game style so well"

"I don't like that look-and-feel"

"I want to imagine how those elements would be in a Triple-A style of game"

"I want to adapt it to a different target"

"I want to adapt it to a different environment"

etc.
I want to clearly understand why you have decided to change a game art or asset, so I can assess the result.
Conclusion
Your portfolio has to represent what you are able to do as an artist. It's good to have different examples that also show different skills - we will for sure consider it all - but if you are applying for a Game UI position, show us what you are able to do as a Game UI Artist.
And bear in mind that at Outfit7 we appreciate creative people. Bring your crazy ideas. If you are in doubt if this is going to be "too crazy", show us two options: the "crazy" and the "not so crazy" ones. We'd love to see it :)
Want to share this article?