The global gaming industry is dynamic and fast-moving, and competition is fierce – both on the game charts and in terms of recruitment. At Outfit7, we carefully consider each and every job application we receive. We're looking for people who share our values and goals, and who can see themselves thriving within our team. And we do our best to make the process open and inviting, but we know that it can seem daunting from the outside. So we wanted to help.
We've prepared some practical tips to help you with the recruitment process. When it comes time to apply, we want you to feel comfortable enough to be who you are. And we want you to get to know us as well, and enjoy the process. So let's get started!
Step 1: The application
The first thing you should always do when applying for a job is to tailor your application to the role in question. Your cover letter and CV are the first things we read about you, so make sure they're serving you well. Show us that you know what you're applying for – and give yourself the opportunity to really think about the role and consider if it's the right role for you. And feel free to share any personal connections with our company or our brands. Do you play any of our games, for example? Did you decide to apply because you saw an article about us or met some of our teammates at a conference? These are the things that will help you stand out.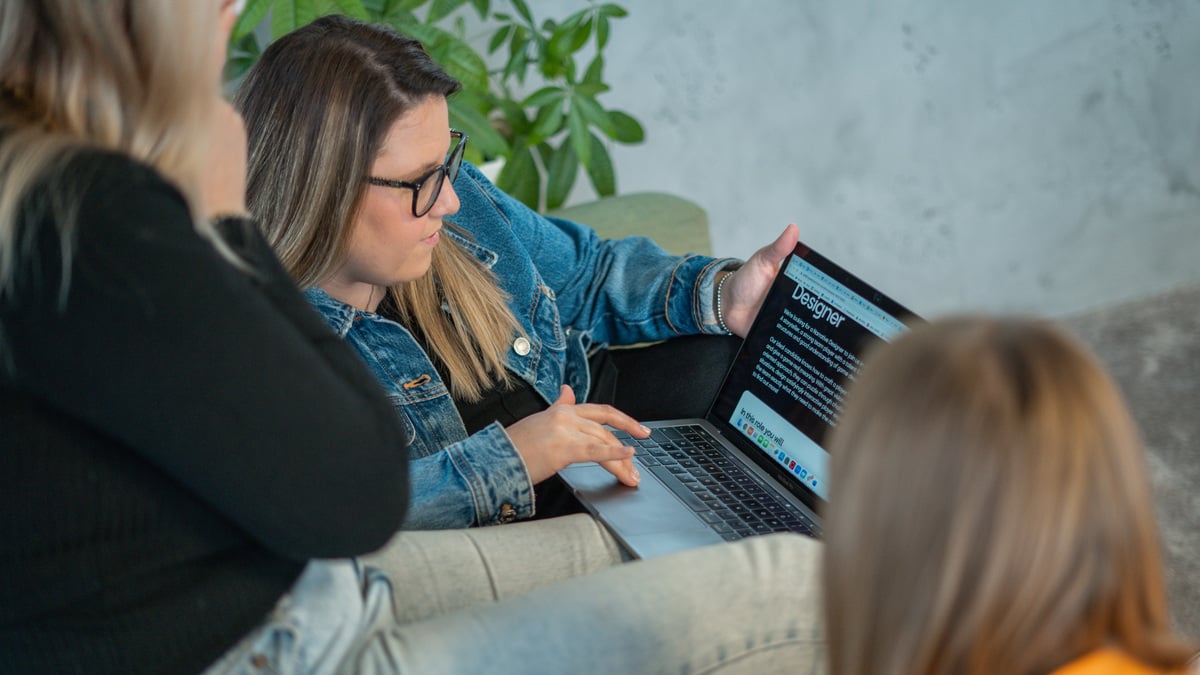 If you're sending us a cover letter, try to keep it to less than a page (and under two pages for your CV). Be precise, and concise, and only include the things that are relevant to the role you're applying for. And if you've got a portfolio to show us, send that separately (and remember to double-check that the attachment or link really works). 
And be brave. We know there are a lot of people out there that want to work in gaming, but feel like they're not qualified, especially if they don't already have experience in this industry. But we believe that our diversity of viewpoints is one of the strengths that drive our success. So we're open to people from all backgrounds. We're not just looking at your education or formal background. We focus on the unique qualities of each individual. For us, every person who applies for a job with us is exactly that – a person. That said, any type of experience making games is a plus, so show us any personal projects you're working on and definitely mention any events, game jams, or conferences you've participated in.
Whoever you are and wherever you're from, if you want to join our team, we want to hear from you. And with numerous global locations, we're open to applications from all corners of the world, so if you're seeking adventure abroad, Outfit7 may be the place for you. We have offices in 6 different locations including Slovenia, Cyprus, the United Kingdom, and China, so apply to one of our open positions, and let's start the adventure!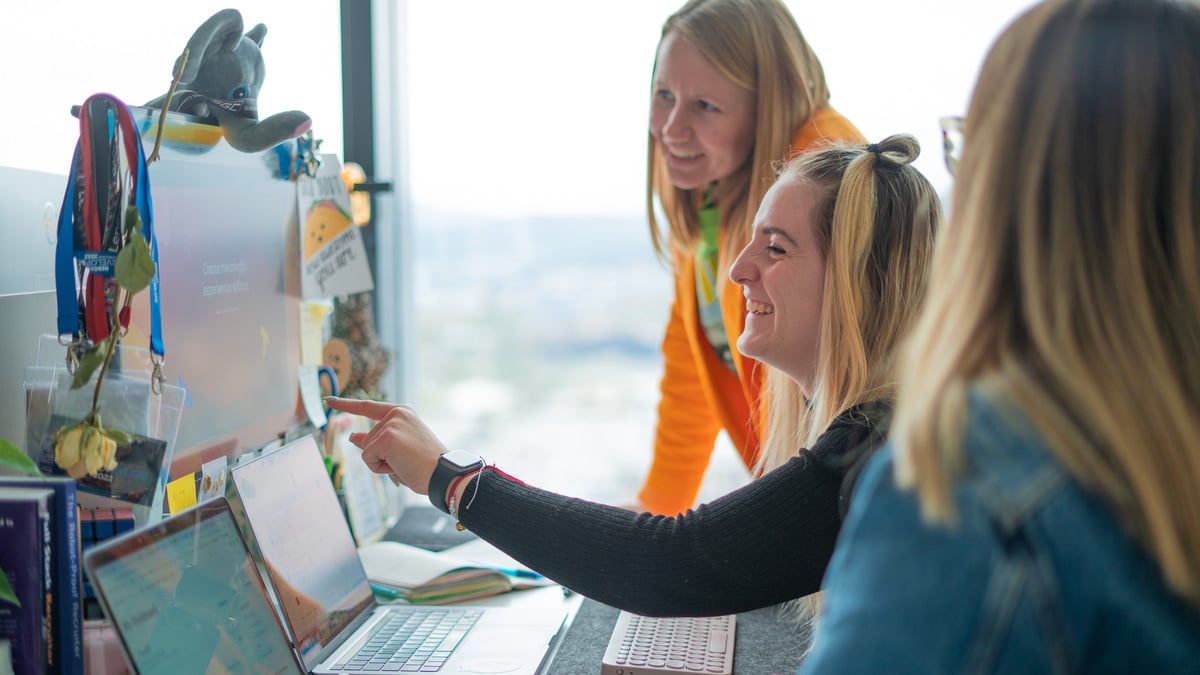 Step 2: The expertise test
Some people shiver at the thought of doing a "test", but the expertise test isn't about making you feel like you're back in school. It helps us get a better idea of your thought process and your way of communicating with others. Plus, it's a space for you to showcase your creativity and ideas!  It also gives you a good idea of what kind of tasks you'd be expected to work on, so you can get a feel for the job, and helps show us how you'd approach the responsibilities of the role. 
The biggest mistake we see people making when it comes to the expertise test is rushing it. We suggest you take your time and do some research on our company (read some articles, familiarize yourself with our website, etc.). At this stage, we don't want you to be fast, we want you to do your best, be yourself, and don't be afraid to think outside the box. We value creativity, so we love it when candidates find unexpected solutions to our expertise tests!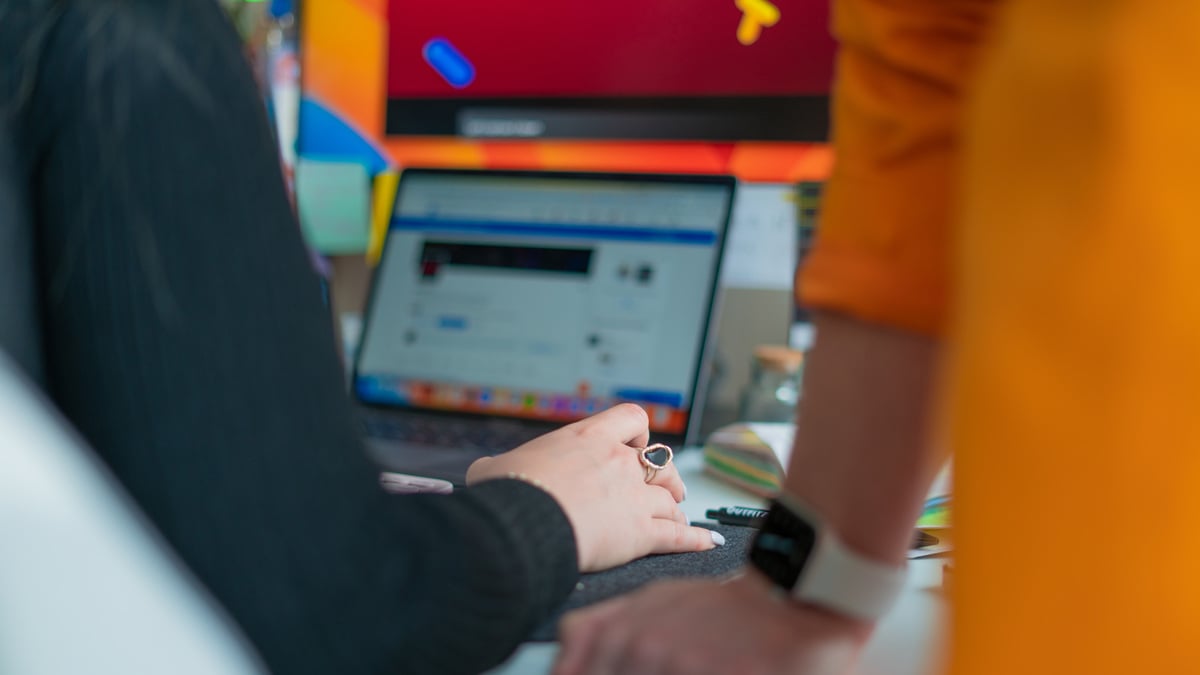 Step 3: The interviews
Interviews can be stressful and exciting all at the same time. They really get the adrenaline pumping. We've all been there! But we do our best to make the interviews at Outfit7 as relaxed and comfortable as possible, so try not to worry. This is just a chance for us to get to know each other better.
For us, interviewing is a two-way street. We don't want to interrogate you and we aren't scrutinizing every single detail of what you say. Ideally, the interview works out more like a conversation. Don't be afraid to ask us questions and let your curiosity shine through.
And we'd really like to understand your motivations for joining us as well. So feel free to share what got you interested in the position or chat to us about our recent releases or activities that caught your attention. Being familiar with what we do will definitely be to your advantage. It also won't hurt if you pull out your phone to show us your top scores in some or more of our games! Essentially, let us know why you care about coming aboard and give us an idea of how you see yourself bringing your talents and skills to our team. We'd also love to hear what exactly excites you about joining Outfit7 versus another studio.
Last but not least, we're all human, and first impressions matter. There's no dress code at Outfit7 and we won't judge you based on your fashion choices, so don't worry about putting on the perfect outfit (pun intended). The main thing is that you feel comfortable. And we suggest you come in a bit early, if you can, to avoid any unnecessary stress around things like parking or catching the elevator. We all know technology loves to act up in the wrong moments so if you're connecting through an online call, check that everything works beforehand.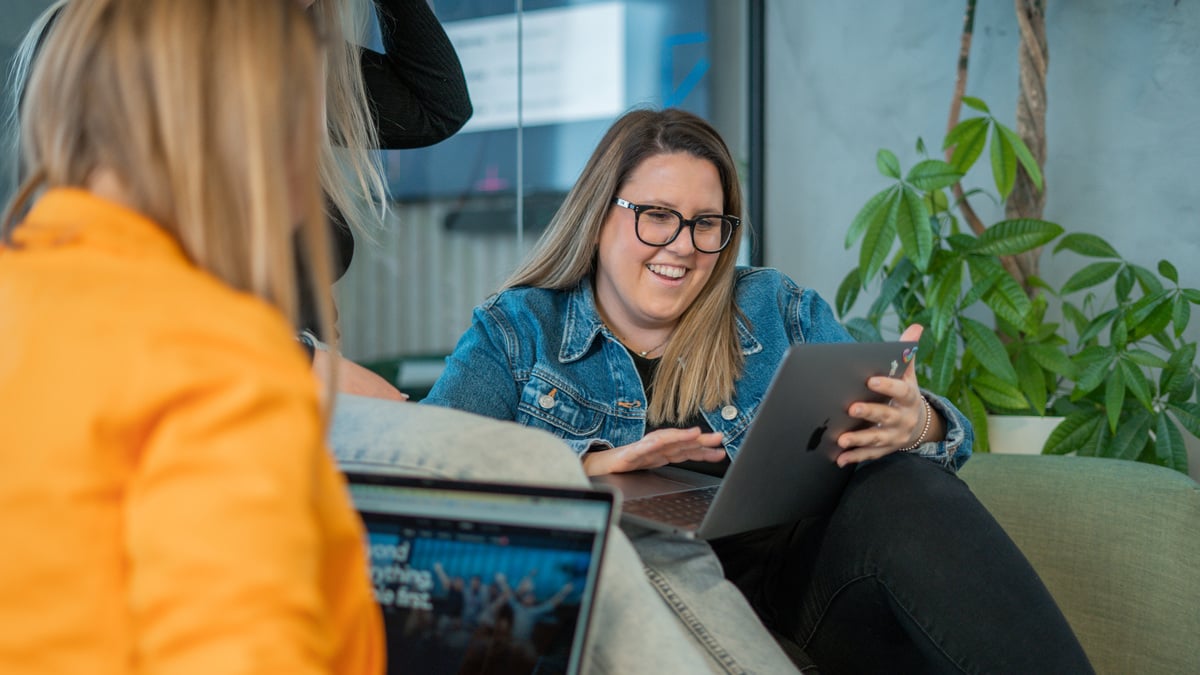 Step 4: The offer (or not)
After the interviews, we'll take some time to make a decision internally and then reach out to you to let you know. If you've been successful, things will kick off straight away and we'll get in touch to discuss the details.
If you haven't been successful this time around, please don't get discouraged. We receive a lot of applications and we could be a great match, even if we chose someone else for the position you applied for on this occasion. Consider reapplying later down the line, perhaps once you've bolstered your portfolio, learned something new or gained new skills?
And why not connect with us in the meantime? We attend lots of gaming industry conferences like Trojan Horse Was a Unicorn, Reboot Develop, and SGC (Slovenian Games Conference) each year, so there are plenty of opportunities to meet our team! We usually post about our upcoming conferences on our social channels so be sure to follow us on Facebook, Instagram, and LinkedIn. 
We also host knowledge-sharing meetups every once in a while. Our events at the Slovenia office, for example, they are usually posted here, so keep an eye on the page and join us when we host the next one!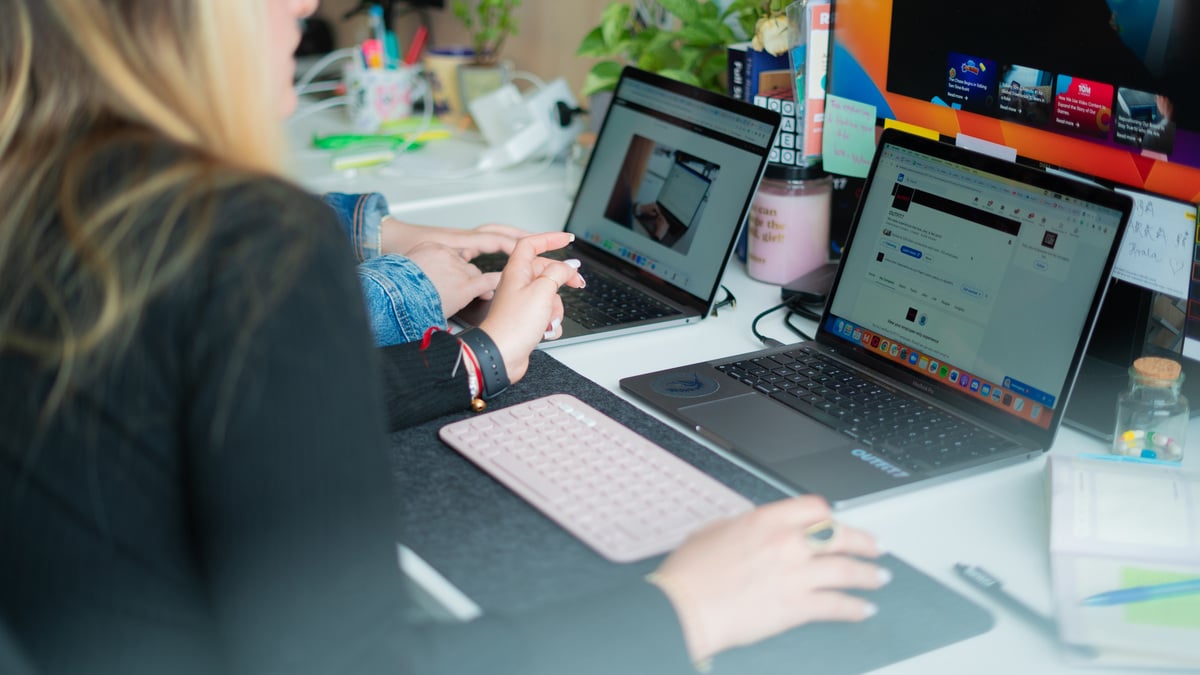 Another great way to get in touch and get first-hand experience of what it's like to make games with us is to join our yearly Talent Camp. This is the best and most hands-on opportunity to meet our team, see where we work, and level up your game-making skillset with the help of our mentors. Anyone can apply to Talent Camp – total beginners and experienced game-makers are all welcome – and we actually end up hiring one in six former Talent Campers!
But if you can't make it to our events, don't worry – we can connect online. Follow us on social and feel free to reach out to us with any questions. And keep an eye out for our open positions! With that in mind, our final practical tip is to make sure that your LinkedIn profile and any other online professional profiles are up to date with your relevant experience. It makes all the difference. 
With that, we want to wish you good luck and we hope to meet you soon during the recruitment process! 
Want to share this article?