My Talking Tom, our immensely popular mobile game, celebrated its 10th anniversary this year! This amazing milestone fills us with so much pride and is a testament to our dedicated players, who have supported us throughout this incredible journey.
To properly honor this occasion, we knew we had to go big. And by big, we mean throwing one of the most epic birthday parties ever for our millions of players and fans worldwide! But how did we go about making this celebration truly extraordinary?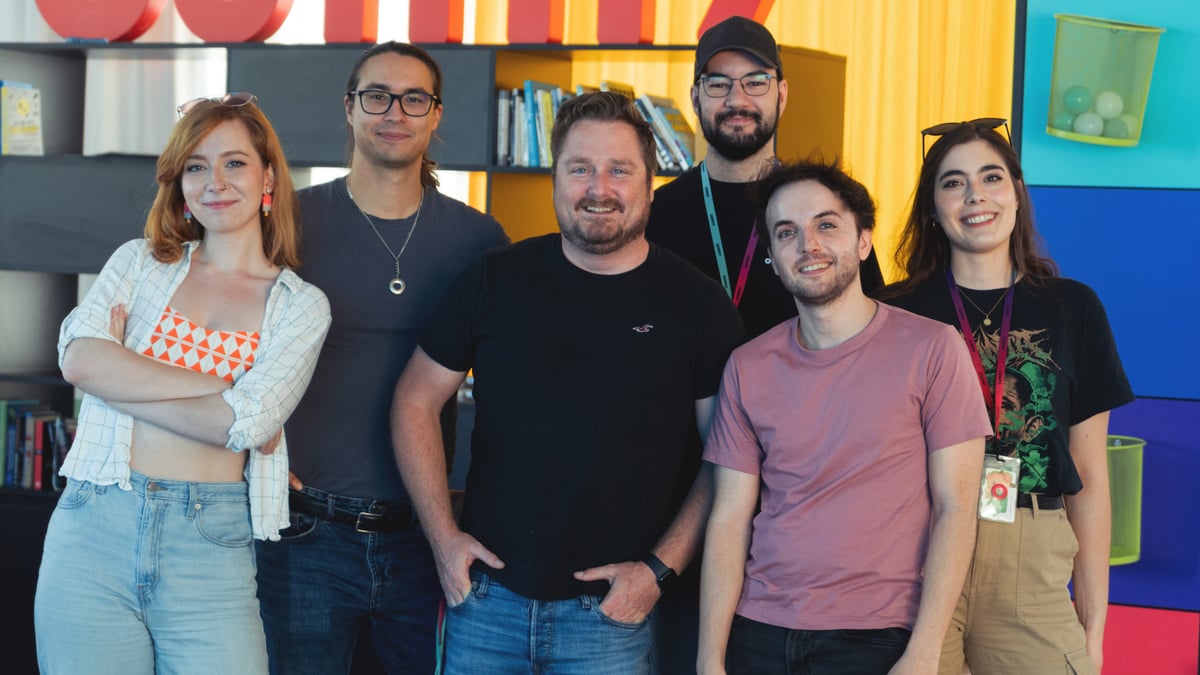 Planning an epic celebration
The commemoration of My Talking Tom's 10th anniversary became an ambitious undertaking, involving our production, technology, and art teams as well as our distribution team. The idea had been brewing for a while, and right from the start we set the bar high for ourselves. Our objective: create a memorable game celebration, timing it for the crucial summer season. And so began a lot of meticulous planning. 
Key to the celebration was crafting an unforgettable in-game experience for our players. We decided that players would throw a surprise birthday party for Talking Tom themselves! Set in Talking Tom's house, the party would unfold in five stages, each offering a unique experience. Players would engage in activities like cake decorating, confetti-making, and gift wrapping, earning event tokens they could then exchange for rewards, including a special birthday outfit for Talking Tom.
The icing on the cake (pun obviously intended) was that we opted to connect this celebration with the revamping of a new-generation currency. What do we mean by that? Simply put, players would be given a generous gift of 100,000 in-game gold coins and access to unlocked gameplay items.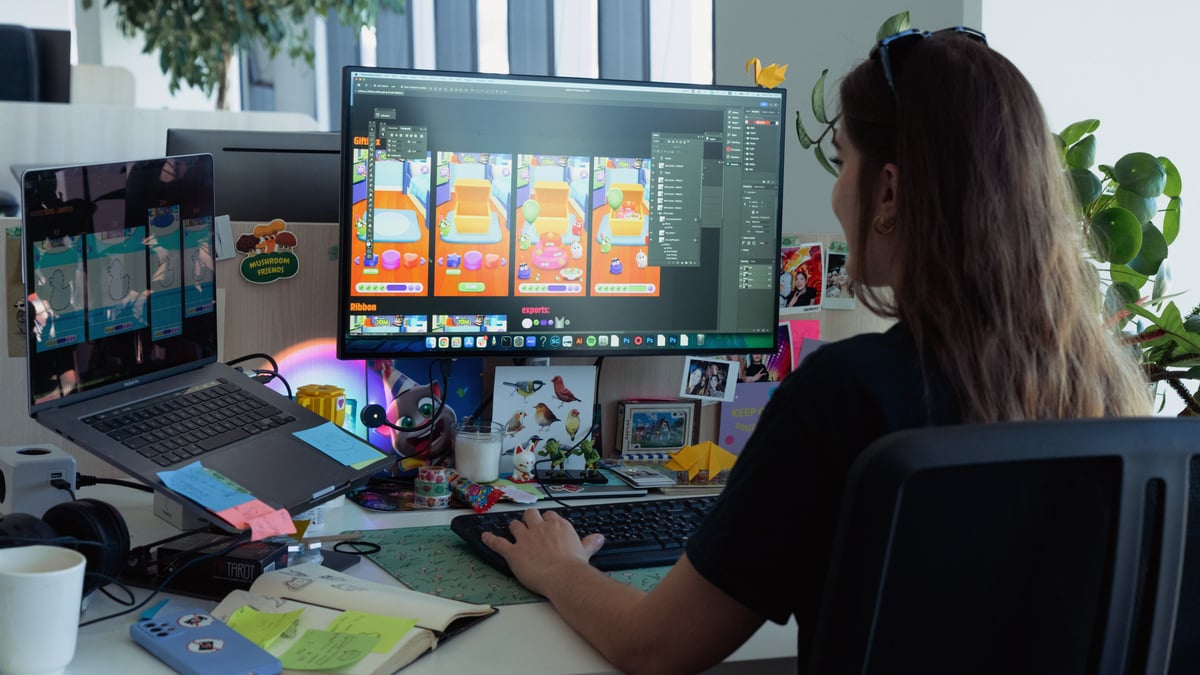 With all that in mind, we started to work on building all the activations. Since our LiveOps team had already pooled and allocated its production resources, we quickly realized that we needed to replan several game projects based on new product specifications and work estimates. The challenges ahead of us were pretty huge - the code architecture was not designed to easily accommodate such complex activities or monetization changes. To make this happen within our tight timeline, we assigned a few more senior developers and QA engineers to the project, while encouraging more junior engineers to step into much bigger shoes than they were used to. And it worked!
The product, art, and development teams collaborated closely, making quick adjustments and giving regular feedback. And despite the time constraints and ever-changing plans, the team worked together toward a shared goal. You could feel the passion, commitment, and strong sense of ownership from everybody on the team. It was amazing to see everyone coming together on this project!

Tying it all together
With the birthday celebrations planned out, what was left to do? Sending out invitations, of course! We identified markets for paid user acquisition (PUA) and top-of-the-funnel activations. Our focus was on attracting high-quality users for ecosystem growth and top app store rankings.
Treating this campaign as a full game launch, we planned a well-rounded channel mix involving platforms like TikTok, content creator collaborations, and storefront promotions, with each channel complementing and amplifying the others. 
With a clear direction in mind, we were faced with a simple but important question…

The question: How would we effectively combine different parts of distribution?
In general, our distribution efforts can be divided into three main categories: controlled, influenced, and what we call the "unknown."
Let's break them down:
Controlled channels included cross-promotions and paid advertising, with a clear cost understanding.

Influenced channels involved outcomes influenced by testing, research, and audience analysis.

The "big unknown" category included unpredictable factors impacting the campaign.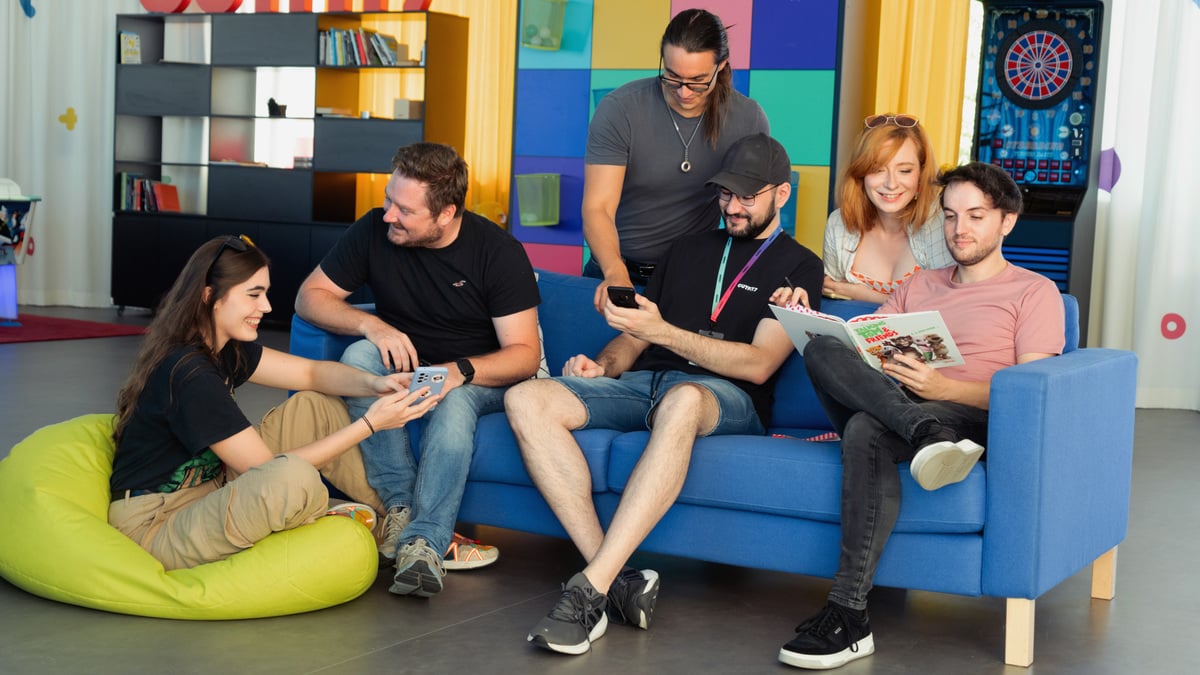 Our answer: Diving deep
We dove head-first and really looked to come up with a distribution plan that was connected, comprehensive, and all-encompassing. 
By going back to the basics of what the Talking Tom brand is known for, we aimed to establish a clear creative direction to guide all our efforts. As a team, we brainstormed an approach that would engage our audience with bold and exciting content, encouraging them to share it and help expand our reach.
Keeping in mind what made Talking Tom famous in the first place, we focused on capturing the essence of the character's silly quirks - the farts, pranks, poking, and, of course, the ability to talk back!
Building on that idea, we then emphasized finding a connection between the players and the game. But that was easier said than done! What could be that emotional connector? That hook? We started discussing amongst ourselves and kept coming back to the feeling you get when you get invited to an event or birthday party. That was it! Tapping into the desire to belong, we found the emotional connector that our users would relate to - the simple message that, when it comes to Talking Tom and his birthday, it turns out you're invited!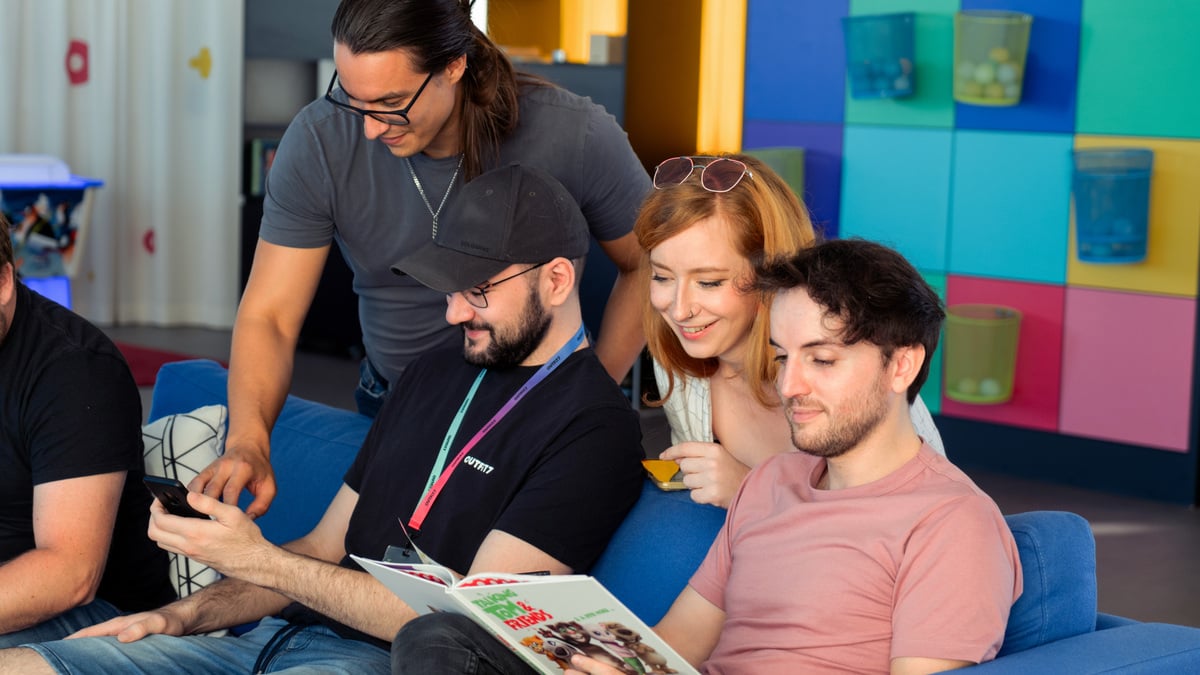 Creative Executions:
Recognizing the unique characteristics of each channel, we chose to tailor our creative content accordingly, rather than adopting a "one-size-fits-all" approach. With that in mind, here are a few activations we planned:
Engaging game trailers with potential for high engagement and share-ability.

Reaching out to active Talking Tom content creators and establishing long-term cooperation for an organic boost.

Cross-promotion within our universe of games, and special store events to push our rankings. 

PR efforts with a focus on global outreach, surprise boxes, and customized content for connected TVs.

Going beast mode with Mr.Beast, a celebrity content creator could push the campaign over the top and have a high impact on incremental reach.  
We take immense pride in the preparation and execution that went into throwing such a grand birthday party for My Talking Tom. It is the result of dedicated teamwork involving various departments, such as Marketing, Product, Video, PR, Tech, Art & Design, and many others. We couldn't be more proud of the results. 
Then, all that was left to do was get the party started!
Want to share this article?